This fundamental outlook will bring you a couple of up-to-date news from the financial markets of last and this week.  Investors are eagerly awaiting a Brexit agreement, US stock indices suffered heavy losses while government bond yields are rising again, and the IMF meeting has not brought any major news.
USD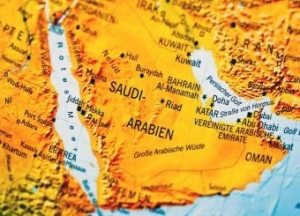 In the United States, we witnessed slightly worse macroeconomic results last week, particularly Retail Sales and Core Retail Sales. In the case of Core, there was even a drop into the negative territory, by a tenth of a percent and yet with a negative correction of the previous print. On Wednesday, however, there was a release of the last FOMC meeting minutes, which helped the dollar. The Fed was once again hawkish in its determination to continue raising interest rates, despite the frustration of Donald Trump. As far as politics is concerned, the US administration is now in a disadvantageous position between Turkey, Iran and Saudi Arabia. US Secretary of State Pompeo has visited both Saudi Arabia and Turkey on the suspicion of a state assassination of the Saudi regime critic, Jamal Khashoggi. Khashoggi was the US resident. Trump wants to thoroughly investigate the issue, but he can not afford to lose a key partner in the Middle East, particularly because of the current problems between the US and Iran. On the other hand, Turkey, which is a member of NATO, is another US strategic partner. Saudi Arabia and Iran are religious rivals, and the US is keen to keep Saudis as a strategic partner. Saudi Arabia also supports US exports by purchasing huge quantities of goods based on state orders. This week we will have only a few US macroeconomic reports, the most important will be Friday's release of Advance GDP. This is the first of three quarterly reports, and thus having a bigger impact on market volatility.
CAD
This week, Canada's key decision on Interest rates, including the Rate Statement and Bank of Canada Monetary Policy Report stand out. An hour and a quarter after, Governor BoC Poloz will hold a press conference. Analysts' aggregate expectations were still 90% last week for BoC to raise the key interest rate from 1.50% to 1.75%. However, the consensus diminished slightly after Friday's miss on CPI and Core Retail Sales. Both indicators printed negative numbers of -0.4%, which significantly weakened the Loonie. BoC goes in the footsteps of the Fed, and the issue now is on other prospects and the numbers of rate rises coming up next year.
GBP
In the UK, the most discussed event is Brexit negotiation. All economic reports are now in the shadow as investors are cautious about speculating on Pound's movements until a clear resolution of the deal with the EU is reached. Last week, a summit of European leaders, including Britain, took place in Brussels, but no agreement was reached this time again. The only thing that has been agreed upon is another postpone. Negotiations are on the brink, and the Irish border and customs union are still crucial issues. As far as the economic outcomes are concerned, the only positive results came in an increase in new jobs, but we have seen worse reports on Retail Sales and the CPI. This week, no major economic results are expected on the islands, and Sterling will await next week's decision on interest rates.
NZD
Although the New Zealand dollar is not the most popular currency of many traders, its movements are often very significant. Last week, we could see this right from Monday when an important quarterly CPI result was released. Inflation beaten expectations and positively surprised. Since the last 0.4% print, we have seen an increase of 0.9%. This caused a strong sentiment, and the Kiwi grew stronger on almost all currency pairs throughout the week. Interesting bearish sentiment has formed on AUD/NZD, also because Australia posted a significantly worse job result, down to 5.6k versus the previous 44.6k.
Scheduled Geopolitical events
On Tuesday, Japanese Prime Minister Shinzo Abe begins a three-day state visit to China.
On Wednesday and Thursday, Canada hosts a multilateral summit on the reform of the World Trade Organization.
Pavel Dusek
https://ftmo.com/wp-content/uploads/2018/10/saudi-arabia-middle-east-e1540198632934.jpg
245
340
Pavel Dušek
https://ftmo.com/wp-content/uploads/2019/02/logo_ftmo.png
Pavel Dušek
2018-10-22 11:28:28
2019-08-02 10:44:30
USA caught up in the Middle East question