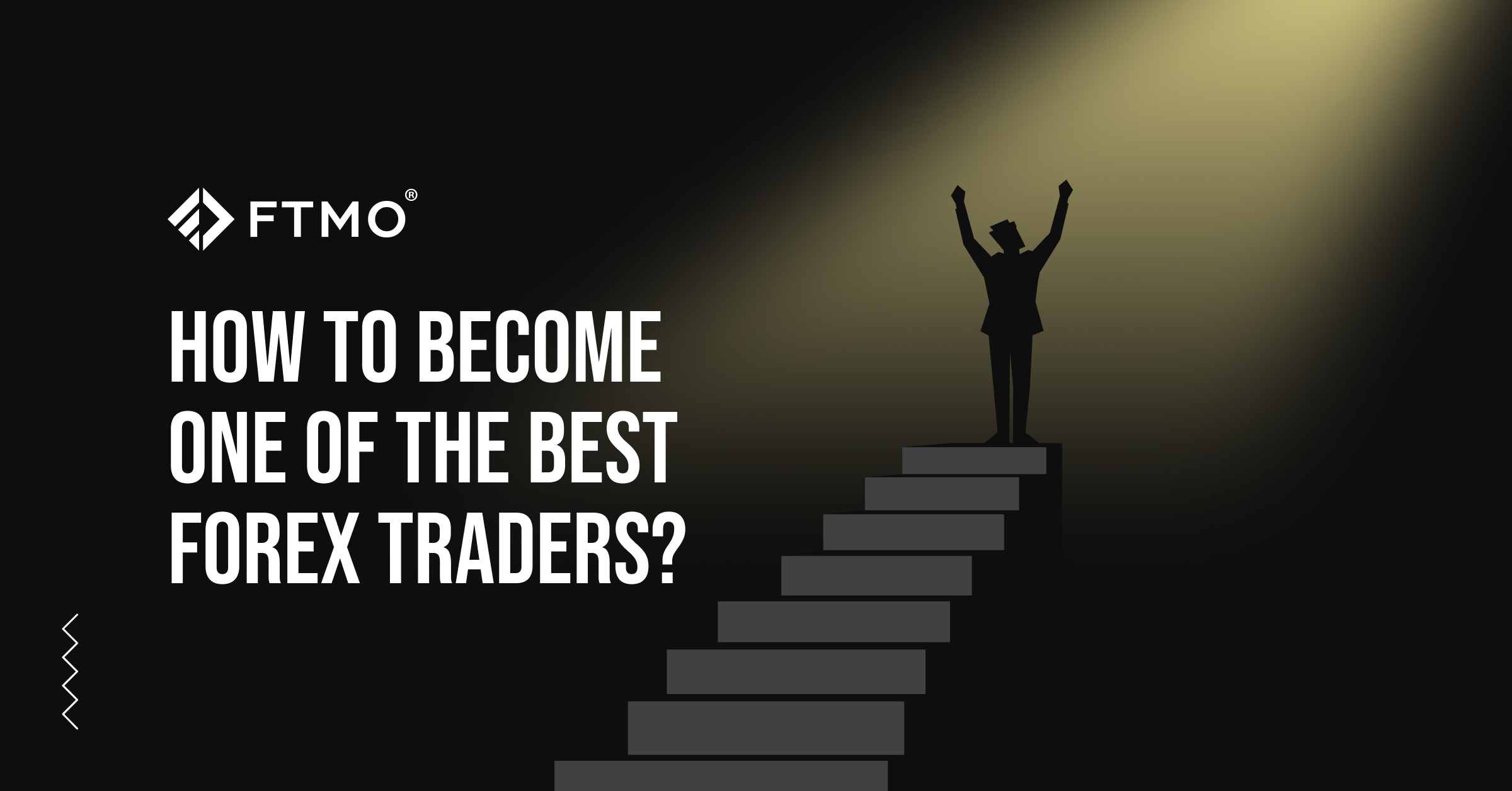 Trading Tips
How to become one of the best forex traders?
The best traders in the financial markets are aware that without discipline, consistency, and long-term goals, they cannot succeed in this business. At FTMO, we highly value such traders, which is why we offer them exceptional benefits and rewards. We will even allow the very best to apply for a job at a professional quantitative proprietary trading company. Want to know how to do it?
At FTMO, we are very aware that as a leader in modern prop trading, we need to keep up with the rapidly evolving market, and at the same time we want to push the possibilities of prop trading further ourselves. We want to provide our clients with the widest range of quality services and products to make sure they get the best from us. And the best clients can now look forward to even better products and bonuses that can take their trading career at FTMO to the next level, literally.
Premium Programme for successful traders
A few days ago, we launched a new Premium Programme designed for traders with the best and most consistent results. Those who get into this programme will be able to enjoy special bonuses and benefits, including, for example, 90% profit split, free FTMO Challenges, an increase in the maximum allocation to 600K/1M USD, FTMO Challenge of 400K USD, instant payouts, or even a job with all the conveniences of an institutional trader.

If you want to learn more about the Premium Programme itself, check out the video below, or go directly to our website and Client Area to learn about all the benefits and bonuses our new product has to offer.

Do you want to work for professionals?
For the best of the best, FTMO has another extra offer, which is the opportunity to apply for a position at Quantlane. The latter is involved in traditional proprietary trading, in which firms most often trade directly in a real market environment on their own account through their employees or outsourced traders. Founded back in 2014, Quantlane is a group of traders, quant analysts, mathematicians and developers who trade on many exchanges around the world, using state-of-the-art strategies based on statistical market analysis and deep product knowledge.
For FTMO, this acquisition is a combination of expertise, innovation and a shared vision of unlimited possibilities in trading. If you want to know more about the merger of FTMO and Quantlane, you can watch the interview between Otakar Šuffner, CEO of FTMO and Tomas Trampota, CEO of Quantlane.
How to get among the best of the best?
Every successful trader knows that it is not easy to be profitable in the long run, and you need to master a few basic skills that are practically impossible to do without. The most important qualities and skills of successful traders include discipline, consistency and the ability to control their emotions..
If you are not able to be disciplined enough and follow your rules, you cannot be successful in the long run. You can have a sophisticated strategy, a mastered technical system and a good trading plan, but if you can't follow them in real trading, it most likely won't work.

Consistency is also very important. Big fluctuations may not be a problem, but quick gains are no guarantee of long-term success. A consistent approach may not result in immediate big gains, but in the long run it is definitely better to achieve average returns on a regular basis.
Emotional control is also an essential skill without which you are unlikely to achieve long-term success in the markets. Emotions affect every trader, but the most experienced and successful ones manage to suppress them because they know that emotions lead to mistakes and therefore to losses. This is also related to patience, which is also lacking in most novice traders who want to make as much money as possible right away. We keep saying here that trading is not a sprint, but a marathon. The sooner you realise this, the easier it will be to avoid the big disappointment that your results are not what you imagined them to be when you started.
In addition to these skills, you must of course master some technical matters such as risk management and money management rules. You also cannot succeed without setting these rules and then following them. FTMO Traders are well aware that without clear risk management rules, they would not be able to pass the Evaluation Process. And we are glad that our rules regarding maximum losses are a motivation for them to trade seriously.
An integral part of successful traders is also a trading plan and a robust strategy. Without a proper trading plan, you may find out many things when it is too late, or it may cost you much more time than you expected to achieve long-term success. A strategy doesn't have to be complicated, what's important is that it suits you and your trading style, so it's important that you take real care when putting it together and don't try to copy strategies from other traders.
What does FTMO have to offer?
FTMO offers its clients many useful applications and tools to help them achieve better results in their trading journey. The Account MetriX is a web-based application that provides the trader with a comprehensive view of their results. The Trading Journal is designed to archive traders' trading results, the Mentor app focuses on a trader discipline to help them achieve better results, the Quick Trade Manager is an add-on to the MetaTrader trading platform that simplifies and speeds up order entry directly in the app, and the trading calculators help traders have a perfect overview of all their open positions and manage their risk.

The FTMO Academy is responsible for the education and knowledge expansion of traders, while performance coaches help our traders with the psychological side of things. And if a trader wants to know, how he or she has performed when trading on our accounts, they have the Trader's Analysis at their disposal.
Do you think you're up to it? Then we'd love to see you in our new Premium Programme, where you'll be able to prove to us, that consistency and discipline are not unfamiliar concepts to you. And if you perform truly above average, we might even see you at an interview for a position at Quantlane.
About FTMO
FTMO developed a 2-step Evaluation Process to find trading talents. Upon successful completion you can get an FTMO Account with a balance of up to 200,000 USD. How does it work?.