ACCOUNTING TEAM
Join our global FTMO Team and work with us.
Our accounting team leader can't wait to meet you
Magdalena
We are the heart of the company, where all internal and external financial processes take place. In addition, we are working with professional tools and resources, which creates a technology-driven environment, allowing us to do our job more effectively.
Working with us will be a bit of a challenge, but it's worth it. We do all the accounting for the fastest growing tech company in Central Europe, also ranked in the top 100 largest corporate taxpayers in the Czech Republic. This huge responsibility also represents experience and
a fantastic opportunity to get the best out of ourselves.
As we managed to find & create automated solutions for most of the routine work, our job remains creative and dynamic.
We built a team of people who stick together, help each other and, above all, constantly grow and learn new things.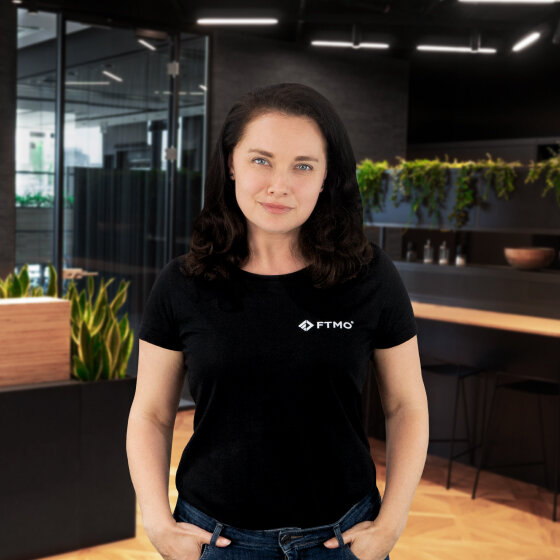 Join the team
of our experienced traders