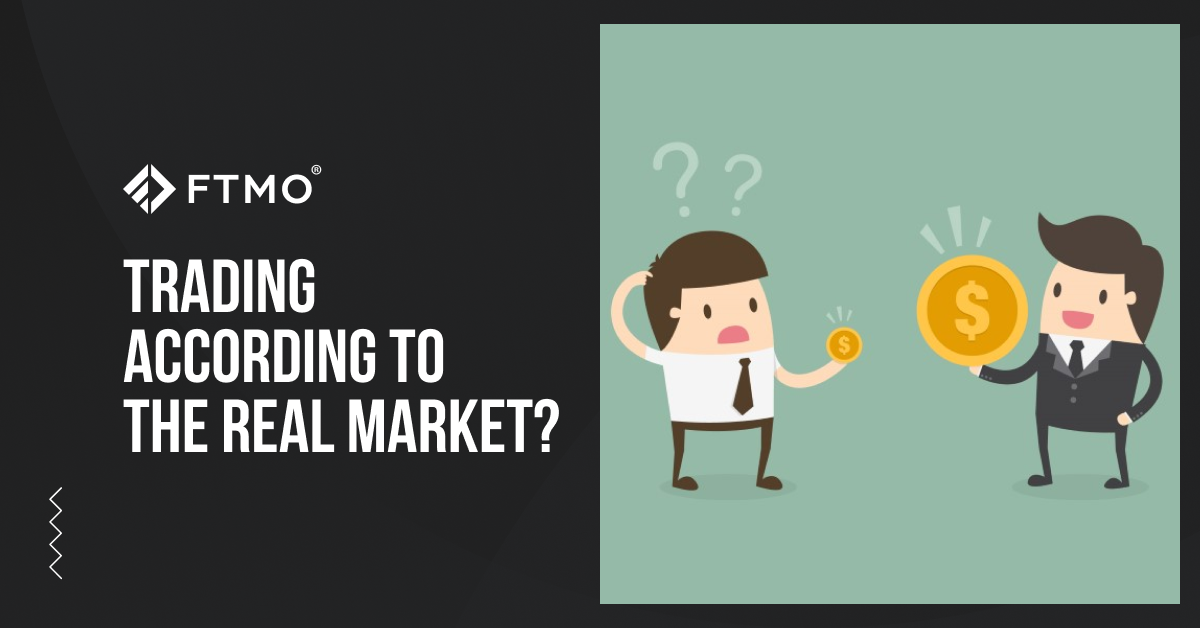 Trading Tips
Trading according to the real market?
Execution Policy & Trading Conditions
In the FTMO Challenge, Verification and on the FTMO Account, the execution of orders is modelled after the live market execution model. In other words, orders placed on any FTMO trading platform are not guaranteed to receive a fill at the requested price of the order but will receive a fill based on the current market conditions instead. The difference between the requested price and the filled price of any order is called slippage. Slippages are a common occurrence when trading on any live account.
From a technical perspective and based on FTMO's discretion, orders taken in the client platform can be replicated in a separate environment and sent to FTMO's liquidity for processing. During the time the trade is executed, market prices may change or there is no available price at the requested price level. As a result, the orders are filled at the best price available at the moment of processing the order which may vary from the requested price. In unfortunate cases, slippages can be very significant in volatile and/or illiquid markets, for example during news releases or market rollovers. During these times, spreads often widen considerably. Slippages can be both negative and positive.
About FTMO
FTMO developed a 2-step Evaluation Process to find trading talents. Upon successful completion you can get an FTMO Account with a balance of up to 200,000 USD. How does it work?.