As we enter a new year, we would like to welcome our newly funded FTMO traders! You will find more of their success stories in this new compilation. Be inspired by those who battled through and found the winning mindset that earns them interesting profits to live from! 
Patrick from Norway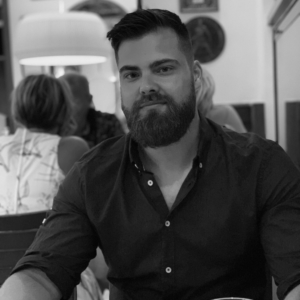 About me:
I started trading when I was 19 years old. I had just got a degree in IT as an apprentice in a firm, but unfortunately, I didn't get a job afterwards.
I discovered trading while I didn't have a job and soon found out it was a passion for me.
How do I trade?
My trading is based on Supply & Demand and using trendlines to find patterns in the market and confirmations.
What went well?:
The Challenge and Verification is a great approach to prove you are a good and consistent trader.
I fully understand FTMO here, in order to fund a trader the most important thing to know is that the trader won't blow the account the very first thing. Consistency is really important in trading.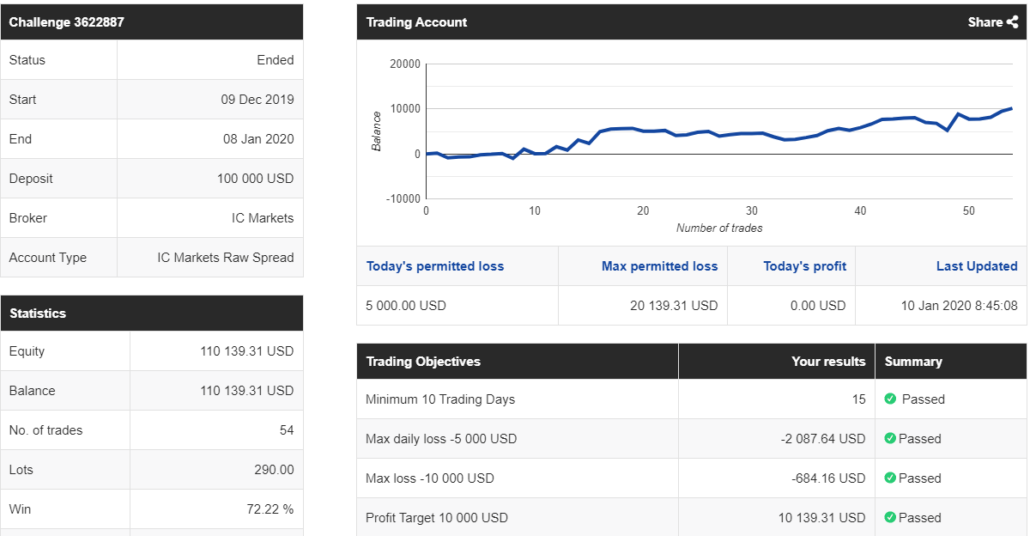 What to improve?
I am fully aware of what needs improvement with my trading, and you can never be comfortable while trading. You always need a mindset that you will always improve and learn, no matter what.
Has the Challenge helped me?
I am now very confident in my trading strategy and know I will continue to do the strategy now that I have done the Challenge and Verification.
Do I recommend the Challenge?
Yes! Why not. It's a win-win situation for everyone.
Young Trader Gurekmann who started at 15 years old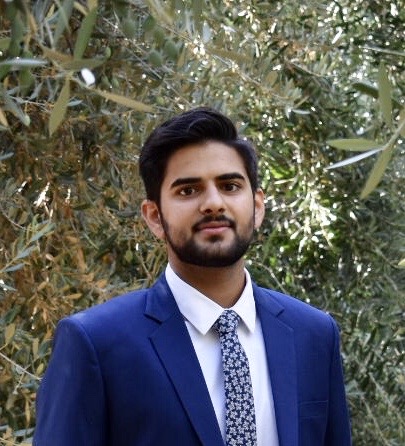 About me:
I started trading just over 3 years ago when I was 15 years old and have spent hours daily to constantly learn more about the markets and improve my trading.
My journey began by seeing the success of my close friend and after that, I knew that there was nothing stopping me from achieving the same financial freedom.
Trading has been a complete mental game for me and I have dealt with plenty of failures which is simply the nature of trading (growing from your losses).
Today, I am a first-year student at the University of Michigan with plans to study Mathematics and Business. I hope to one day manage money full-time and start my own fund.
How do I trade?
My journey from an educational standpoint originated with watching videos on YouTube over the first 10 months.
Then, after meeting my mentor, I learned Wave Theory and have since refined my analysis through the lens of Wave Theory analysis.
Some of the key principles of trading to me is maximizing my risk to reward ratio. Furthermore, I like to establish a long term Macro point of view to determine a directional bias and then finding technical setups that align with my macro viewpoint.
What went well?
I believe my Challenge and Verification were great experiences and it was a fun challenge.
Also, the parameters do seem to be quite simple but surely the parameters are harder to accomplish than they may seem.
My advice to others would be to never quit!
What to improve?
I believe my psychology needs improvement and can always continue to improve moving forward.
I have found patience and discipline have been the most challenging aspects of trading so I am always trying to better these components.
Has the Challenge helped me?
I believe the Challenge was a good testament to show my ability to achieve profitable returns. It was a unique challenge I personally enjoyed.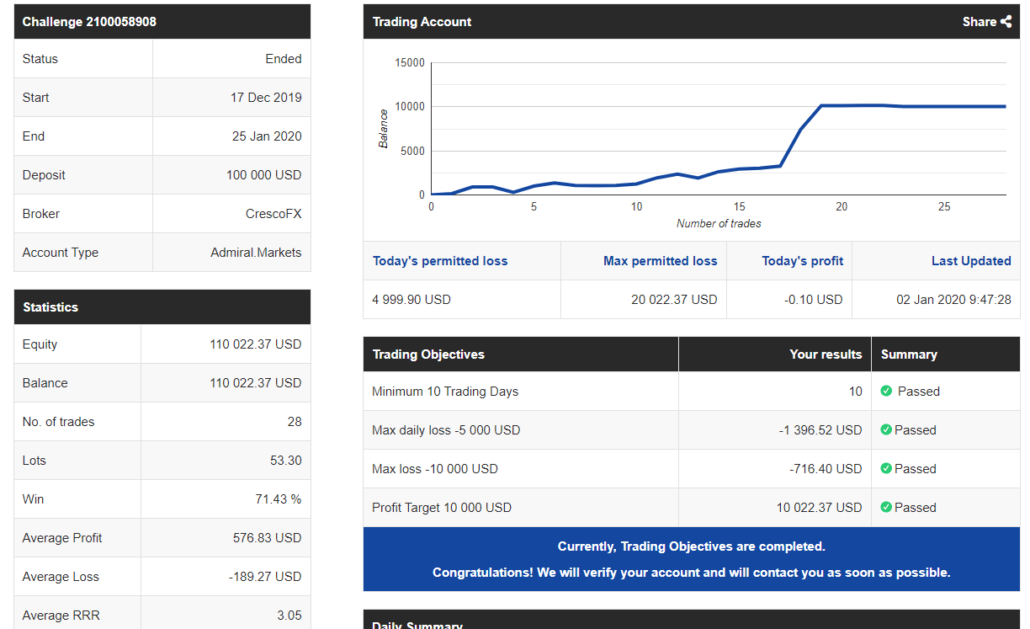 Do I recommend the Challenge?
I definitely would recommend this challenge to other traders as FTMO tackles the problem of undercapitalization which many traders face.
This undercapitalization often leads people to over risk and develop bad habits with their trading.
This funded account I believe is a great opportunity for those who psychologically ready to scale up their capital and have achieved a preliminary level of experience with trading.
Trader Nguyen using a combination of technical and fundamental analysis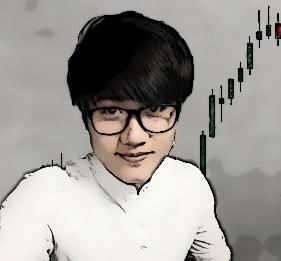 About me:
I got to know about forex 6 years ago, from an ad about big income from index trading.
I have studied and attended various courses from basic to advanced, spent a lot of time to train myself and until today I have really no regrets because of that year's decision.
Forex has been a part of my life.
How do I trade?
I use both fundamental and technical analysis to trade.
I keep changing innovative less-risk strategies as per the market condition.
I often sing Pivot Points in transactions: When the current market opening price is lower than the Pivot Points, the price will usually approach the S1 support level (at S1 the price will usually be pushed up), and in case the price breaks S1 ( It is possible that the selling pressure will likely approach S2, similar to S3.
Thus, the market often decreases (Bear Market). When the opening price of the current session is higher than the Pivot Point, the price will usually rise to the resistance of R1 (here is also the resistance of the market). Self with R3. Thus the market usually increases (Bull Market).
When the opening price of the review session is in that area of the Pivot Points, the market usually trades sideways (Sideway).
What went well?
I think this is the key to managing risk that is trading with too much frequency. By knowing the daily loss limit and the total loss of the account, it will help control the frequency of transactions better.
What to improve?
I think that I should focus on one or two currency pairs or indexes instead of analyzing and trading many pairs like today, this is related to the habit and I need time to change.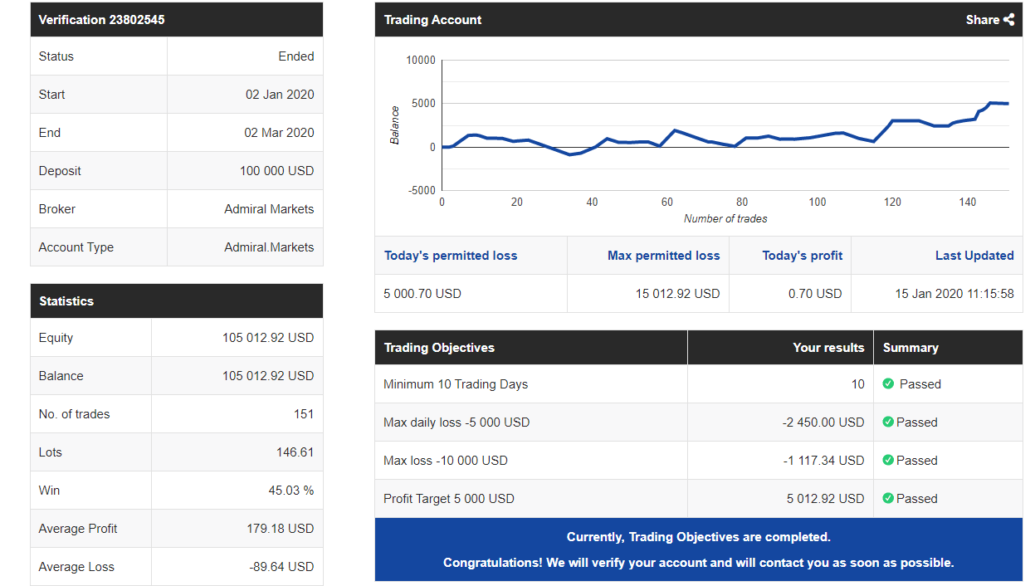 Has the Challenge helped me?
Of course, it is useful, as mentioned above in the two rounds of Challenge and Verification have certain risk parameters. That makes the trading plan clearer and reduces the risk of over-trading.
Do I recommend the Challenge?
Definitely, I would be delighted when it comes to anyone.
Trader Bhaskar explains the importance of money management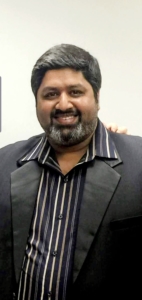 About me:
I live in a place called Bangalore, in India. I had always seen my dad being an investor in the stock market on the long term. That is how I first got introduced to this. But never ever heard him saying he has made money. He never booked profits. He was sufficient with dividends he received. I started trading about 6 years back. It was on and off. Like anyone…without any plan.
Got into the market when I had money and stayed away from the market when I lost it all. I consistently lost money for 3 to 4 years, until I really took out time to understand what trading business is all about. I trained myself for a period of two years almost on all the important aspects of trading like trade management, money management, risk management and the psychology part of the business.
I realised I cannot build account without taking losses, I learned to take small losses to build an account by keeping big wins… I am good to take on full time.
How do I trade?
My strategy is basically built with a money management plan, first comes the risk management plan. I have further intensified my trade by not risking 0.25% of the capital on each trade and I would be trading with bigger capital. Parallelly, I will implement a proper position sizing so that my stops are not taken easily.
Coming to the entries, VWAP, Price Action and 20 EMA indicators is all I would consider.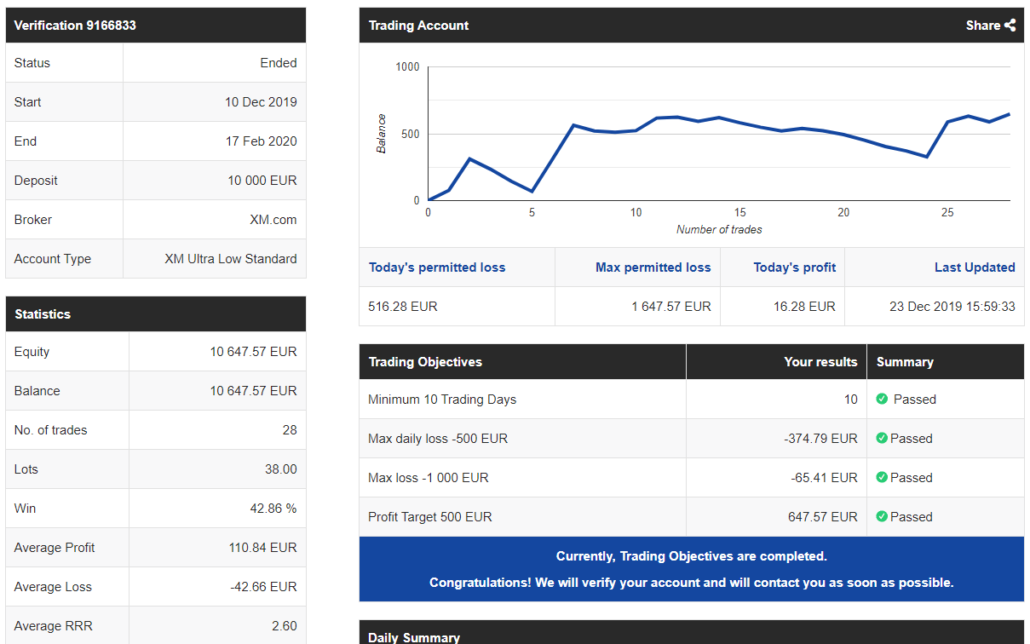 What went well?
It is a wonderful programme for all the aspiring traders. I tell my friends FTMO is referred to as "Training the Dragon". The opportunity provided by FTMO is life-changing. The program in fact disciplines traders and the analytics itself is just good enough to understand your performance. We get to mend ourself when we are over speeding. The barriers set by FTMO on the Challenge and Verification gives a fine-tuning on the trade controls. It's an amazing concept.
What to improve?
I would still like to improve on the trend reversals part of the trade which will help me fine-tune my exits.
Has he Challenge helped me?
It was the most disciplinary programme ever conducted. It helps the trader assess and evaluate his position from day one.
Do I recommend the Challenge?
To everyone, in fact. If there is any way I could officially represent FTMO in India, I would love to take the lead.
Trader Pires From Kurdistan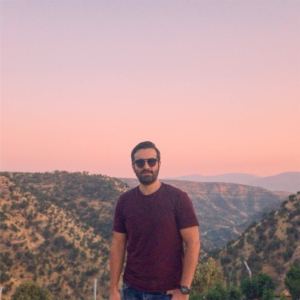 About me:
Hello FTMO, My name is Pires, I am 32 years old living in Kurdistan region north Iraq, my experience with trading started 7 years ago with a rich quick mindset then after long period blowing several accounts and losing money. I started making progress every day until I found my best strategy and started making consistent returns. It's been 2 years now since I am consistent, it's long journey but in the end, it's worth it and now I am enjoying.
How do I trade?
I am pure structure price action trader following with chart pattern. I don't use any indicators just focusing on price action.
What went well?
The process overall was good and smooth and I have not faced any problem. I was trading as real account both Challenge and verification with discipline.
What to improve?
In trading, there is always something u can improve. There is nothing perfect or complete in mine and I want to improve my psychology more. It does play major in trading, especially if u trading big account.
Has the Challenge helped me?
Yes a lot, the rules and objective are very good well designed. If you really are not ready or not consistent, your chances to pass it are very low.
Do I recommend the Challenge?
I want to recommend to everyone who is really ready in trading and don't come for trying his or her chance, you must first be consistent and have good money management strategy with also a strategy that provides a positive return.
Trader Naaser – from Stocks to Forex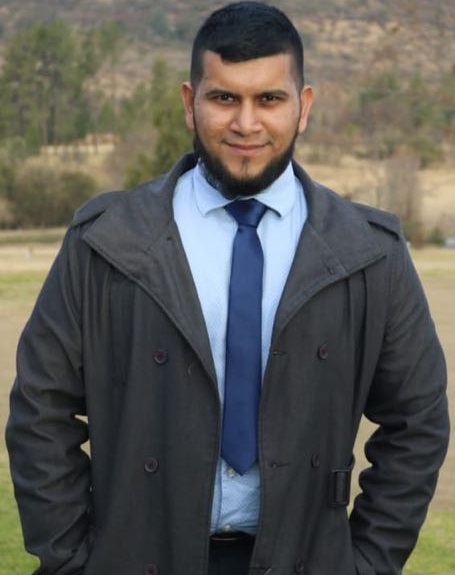 About me:
I initially started trading shares in 2016 on the Johannesburg Stock Exchange. It was a very slow market so I was introduced to Forex in 2017 by a friend and he referred me to start at babypips.com and that's where it all began.
How do I trade?
I trade the Market Maker Method which was developed by Steve Mauro.
What went well?
I really enjoyed it. It was quick and easy for me although I did fail the Challenge once.
What to improve?
I think the psychology part of my trading needs to improve.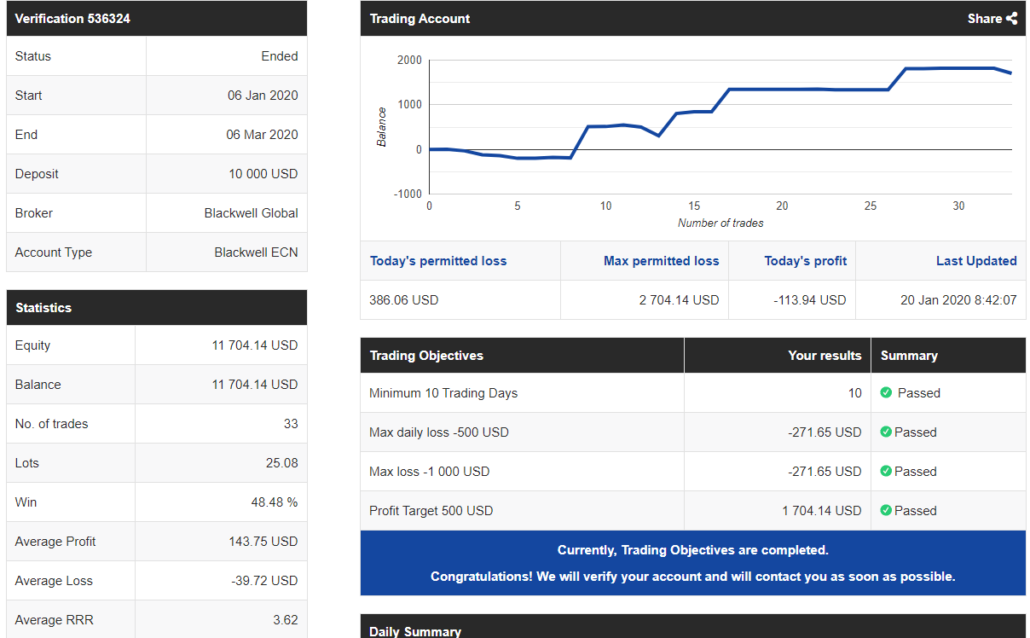 Has the Challenge helped me?
Yes, it was very helpful, it taught me discipline and patience.
Do I recommend the Challenge?
Most definitely, especially to traders who find it difficult to get funding.
Trader Daniel From Malaysia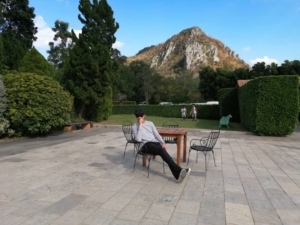 About me:
My friend talked about it once. I was intrigued and did my own research. Read a lot of articles and watch some videos to learn more about trading.
How do I trade?
My strategy is very simple. I mainly use price action with support and resistance. Risk is always 1-2% per trade.
What went well?
Fairly easy to pass when you understand the importance of risk management.
What to improve?
I need to learn to hold my profit longer.
Has the Challenge helped me?
It is very helpful. Definitely.
Do I recommend the Challenge?
Absolutely. Especially those who have a winning strategy but with poor risk management. You will learn not to gamble.
Trader Alex on his journey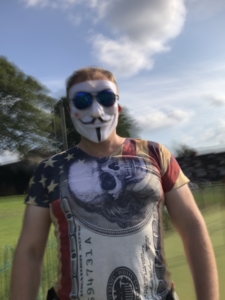 About me:
I started my trading about 10 years back. Since then I lost lots of money and blowing my accounts many many times. I am a person who has learned from my own mistakes and it was hard. I took a long time to polish my ability and become a pro trader.
How do I trade?
There are many strategies in forex. Me personally using a number of them. I do use news, which, in my opinion, makes some changes in a short time, also do trade patterns, wedges, basically trying to identify them and make decisions, I also use wave theory.
What went well?
Before to use the Challenge, I took some free trials and, after a number of times, I took the Challenge and Verification, which been passed from the first time. It's very good to use the free trial to train yourself about the drawdown, lot size and check how the site works. So, it gives you the opportunity to be a more responsible trader.
What to improve?
When I started trading, I had a number of issues; overtrading, impulsiveness, timekeeping, account management, greediness. worrying about closing positions in negative…, all these have been trained over time. At the present time, I became a bit cold because I know what I am doing. It is not always I do right decisions when placing the order and therefore, I have to fight with all the aspects mentioned above. In my opinion, all traders do this.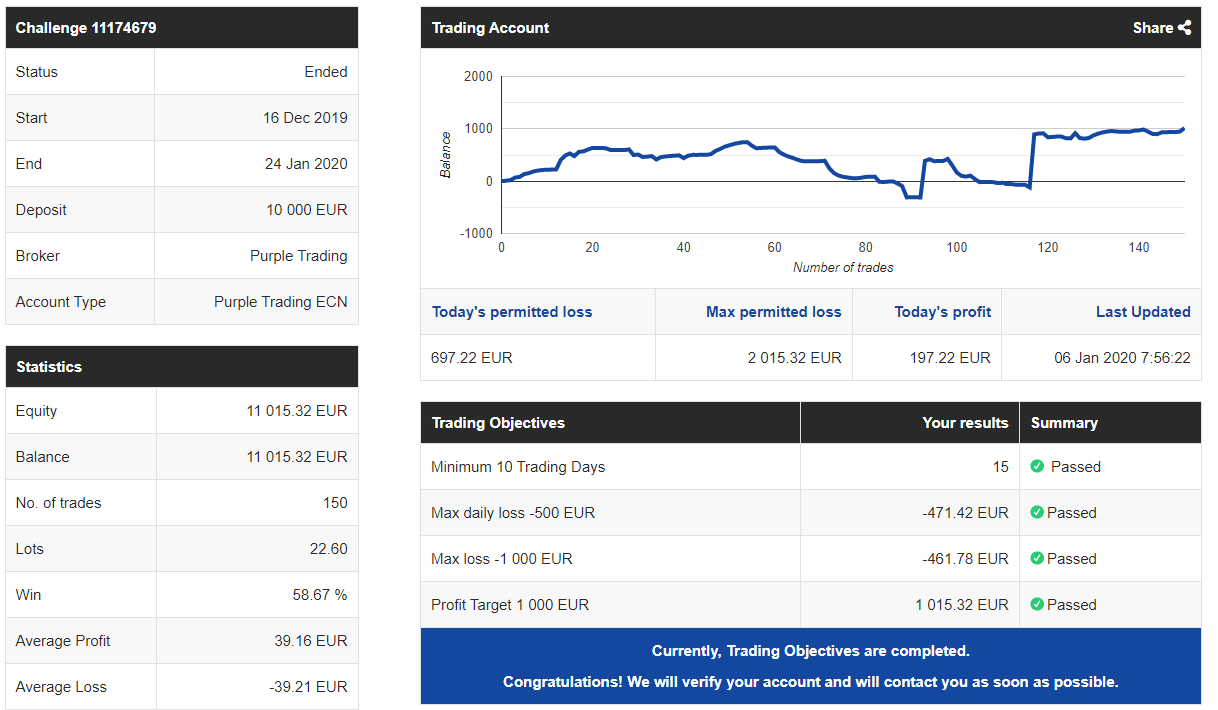 Has the Challenge helped me?
As I mentioned before, to take the Challenge, use the Free Trial to understand where you are in forex. When you are able to pass the objectives FTMO asking you, you understand that is possible to make money from forex. Challenges help you fight with a number of issues all traders do. In my opinion, it helps you become a professional executive which requires to be disciplined with the rules you underline for your self what do or not to do. If you did not set up rules for yourself, there is no discipline in place and therefore, more then 70% of traders blowing their accounts off.
Do I recommend the Challenge?
I definitely recommend it to people who are interested in trading as FTMO gives a great opportunity to traders who trade with little money and struggling to build up the account. This company gives everything the trader needs – money! You need to be patient with trading, don't rush and you will get lots of money to trade with.
Want to join our FTMO Traders and trade with up to $100,000?
https://ftmo.com/wp-content/uploads/2020/01/new-ftmo-traders-share-their-trading-experience-thumbnail.jpg
628
1200
Adam Bakay
https://ftmo.com/wp-content/uploads/2019/02/logo_ftmo.png
Adam Bakay
2020-01-21 09:49:10
2020-04-07 10:40:20
New FTMO Traders Share Their Trading Experience