IT TEAM
Join our global FTMO Team and work with us.
Our CTO can't wait to meet you
Marek
Our IT team consists of over 35 technology experts. Since the beginning, we have focused on the in-house development of all our applications. This allows us to quickly adapt to new developments in business, especially in the financial markets.
The main tasks of the IT department include real-time monitoring of foreign exchange data, creating new solutions for our trading infrastructure, web applications for traders, and automatizing internal processes. As FTMO is a leading global firm with more than 1M users, we focus on the scalability and reliability of our applications for users located in more than 180 countries. To do this, we use modern cloud technologies to deliver a quality product to all our traders. In addition, we are dealing with data analytics to help us manage risk and improve our trading conditions to offer a great product. For an even better experience, we are one of the few in our industry with our own mobile application.
We are based in modern Prague offices at Národní třída street. The primary language in our offices is Czech, but English-speaking colleagues are welcome as well. We work in micro teams of 3-5 people which represents the basis for efficient cooperation that makes sense for us and the business. Each one of us can enhance our applications and come up with new ideas.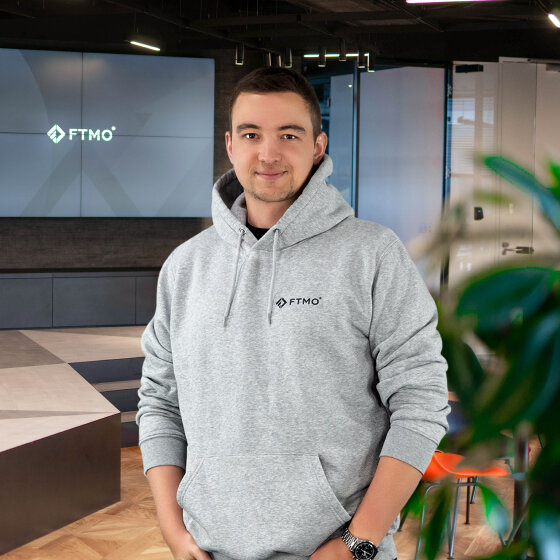 Join the team
of our experienced traders