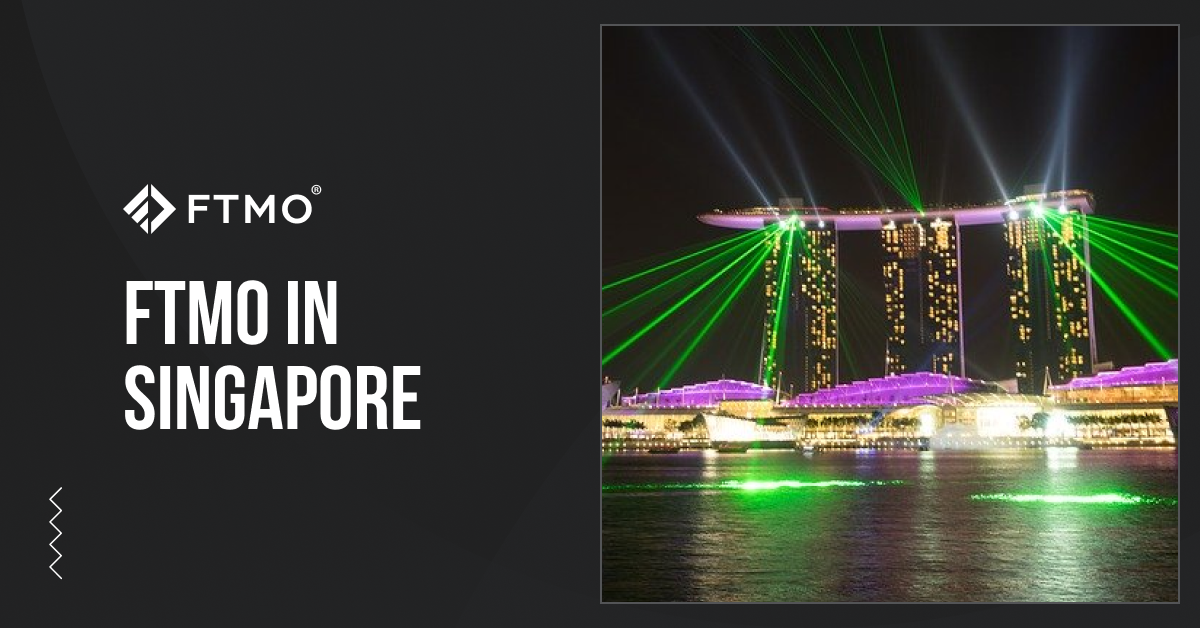 Other
FTMO in Singapore
One of our main priorities for this year is to develop an enhanced and sophisticated technical background, which is an absolute necessity for our growth.
For that reason, we recently travelled to Singapore as this cosmopolitan city is a hub for many FinTech companies providing all sorts of technical solutions for the financial market participants.
Singapore itself is characterized as a city where the third of the entire Forex volume is conducted, globally.
Don't perceive this as the city is filled by retail traders, not at all. The reason being is that a lot of major investment banks are headquartered there, owing to the fact that Singapore has a very favourable tax system and legal framework.
Right upon touching down at Changi airport, you are exposed to hard facts of the city. The first one is that the cost of living is relatively high.
Contrary, it appears that the city is flooded with money as the abundance of eccentric and extravagant buildings is overwhelming.
Right at the airport (which, btw, places itself at a first spot in the ratings), there is a shopping mall called 'Jewel', out of which you can observe a 20m high waterfall lightened by various themes and being surrounded by grown trees.
Last but not least, the city really is as clean as the saying goes. In Singapore, you can be fined quite a lot not only for littering but chewing a gum in public.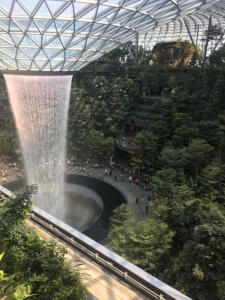 Just as Sydney has it's Opera House, Paris has it's Eiffel Tower, Singapore also has a unique icon. It is a famous and world-known Marina Bay Sands hotel.
This was also a venue for the Trading Expo which was held little over a week ago.
This building really is amazing, just as the view from the top. The Singaporean financial district with its high skyscrapers is situated on one side of the bay, while the Marina Bay hotel faces them from the opposite side, offering overwhelming views.
On top of that, there is a daily light and music show and you can also sight the F1 circuit from the rooftop of the hotel. Anyways, the financial centre itself is not huge by area and one can easily stroll there on foot.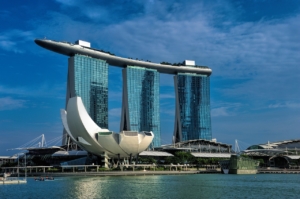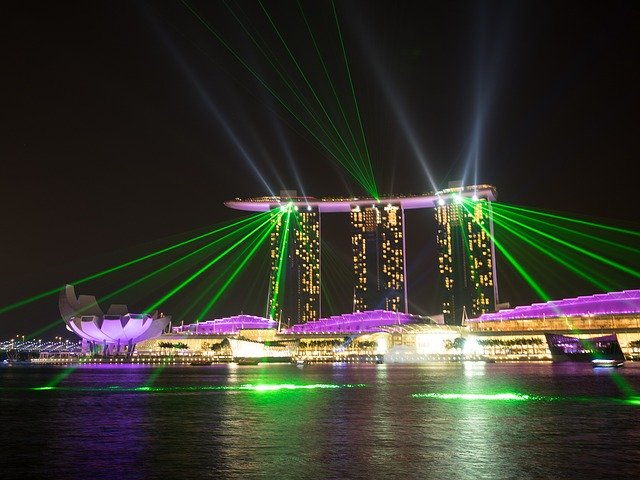 Let's now talk about the Expo itself. There were really amazing hosts and speakers and we were honoured and privileged to catch up with Kyaw Tun, the famous author of the Sonic R system. This system is popularized on ForexFactory as the thread about the system scores great success, with a history of 11 years and over 4000 pages in a discussion. As this is a favourite system of our colleague Marek, he needed to snap a shot with Kyaw.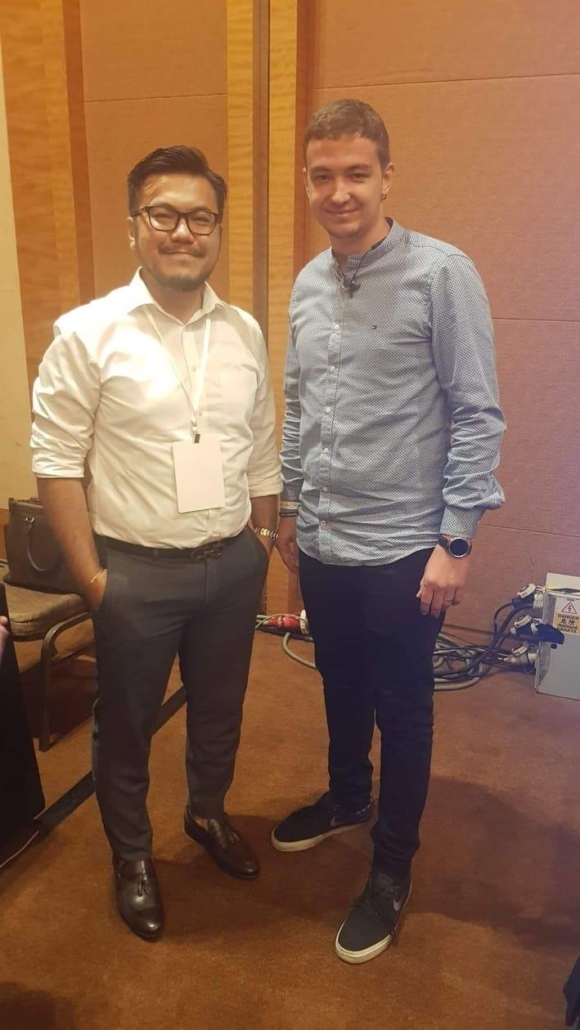 We've also met Karen Foo, the personality well known for inspirational speeches and education in the world of Forex. Karen has won many trading contests and awards and besides others, she also focuses on personality motivation.
Tone Vays is another big name that resounded on the exhibition floor.
Tone is a specialist in the cryptocurrencies and he prides himself being one of the most influential and one of the most successful bloggers globally.
There were 25 different speakers from different trading entities spreading their wisdom during those two days of Singapore Trading Expo, while some of them had multiple speeches on various topics.
If you have the opportunity and time, we strongly recommend visiting events like this one. Besides the newly formed friendships and exchanged contacts, you will also be enriched with other opinions about the financial markets, trading systems etc.
Many attendees also gain motivation as this business is often labelled a loner's game. As a matter of fact, you're not alone in it and networking in these circles is certainly highly beneficial.
About FTMO
FTMO developed a 2-step Evaluation Process to find trading talents. Upon successful completion you can get an FTMO Account with a balance of up to 200,000 USD. How does it work?.