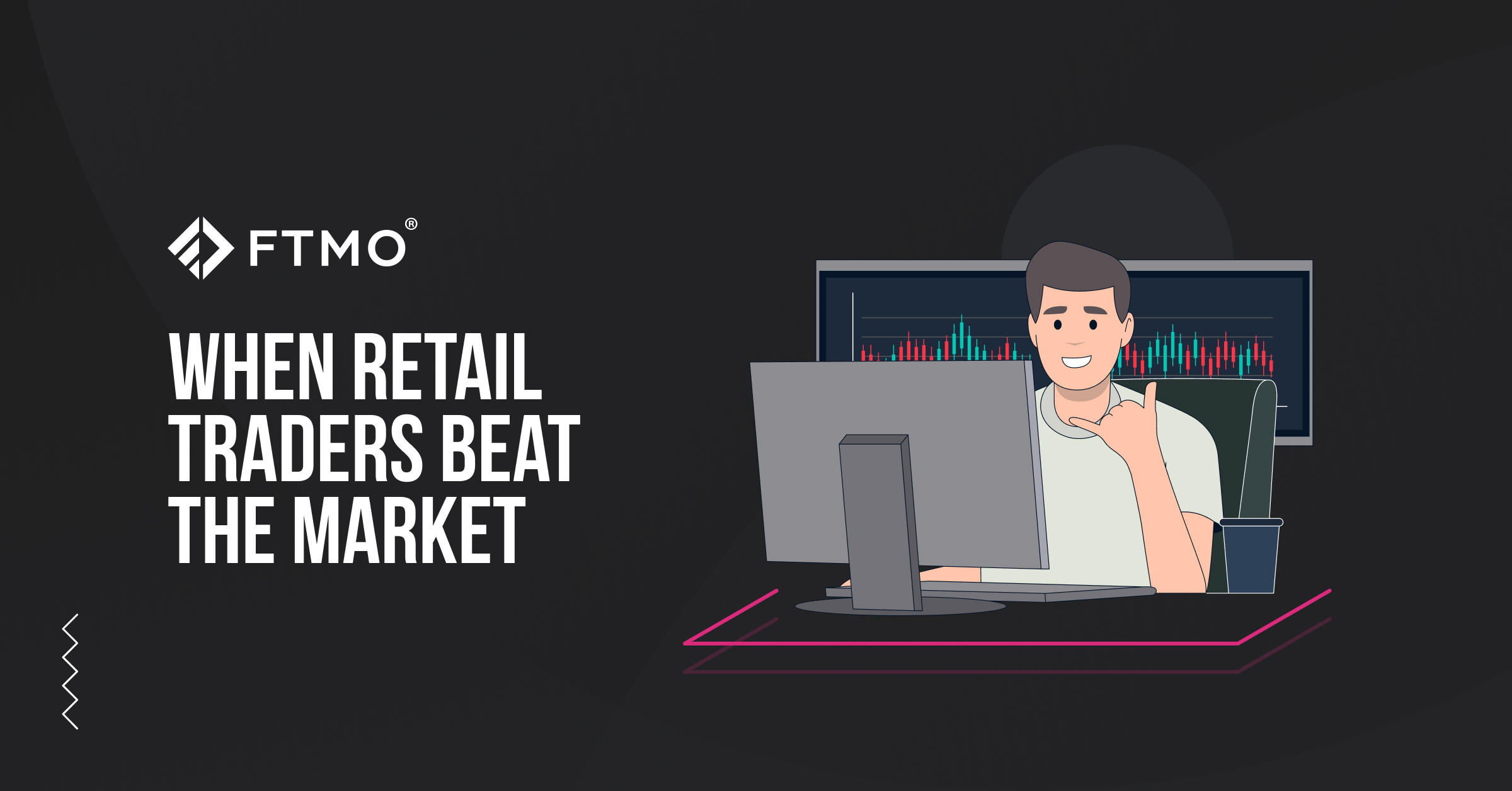 Other
What does it look like when retail traders beat the market?
When you hear about traders making large sums of money in financial markets, these are often large players and institutions. But from time to time, you hear about the retail traders who happened to be on the right side of the trade and have made life-changing money. In this article, we will take a look at a few of these stories.
Nearly $20 million profit on GME
The GME short squeeze earlier this year was something every trader talked about.
There was a lot of money made on the move up and a lot of money that was lost on the way down.
For those that missed the whole GME situation completely, the stock rose from a 2020 low of $2.57 to a high of $483 in less than a year.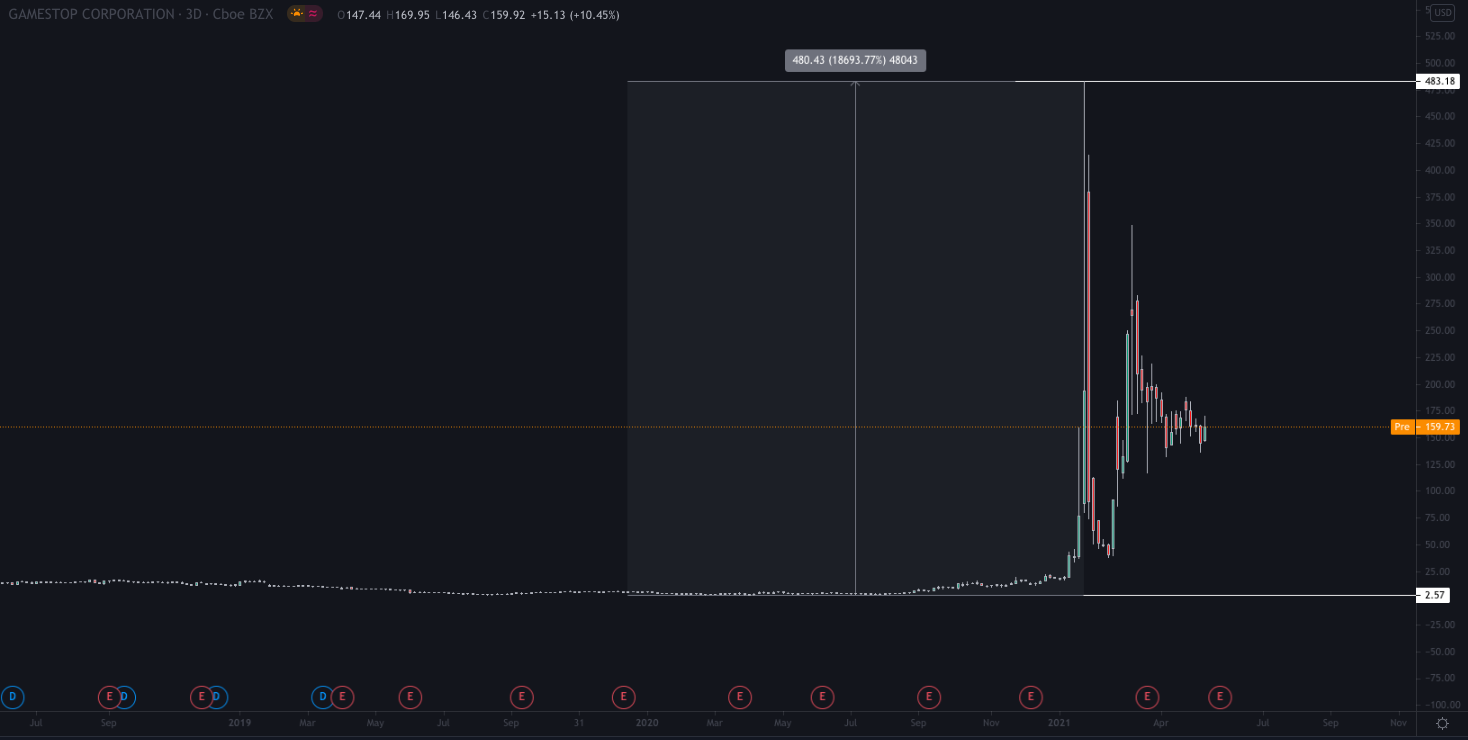 One of the most notable traders who rose to large popularity because of the GME short squeeze is a Reddit and Youtube user known as, "Roaring Kitty".
Roaring Kitty, otherwise known as Keith Gill, was at his peak; holding 200,000 shares in both stocks and call options.
Although Gill did not sell at the peak, he still secured approximately $19 million; this large win was not easy. He was prosecuted by the Securities and Exchange Commission (SEC) for market manipulation during the following months.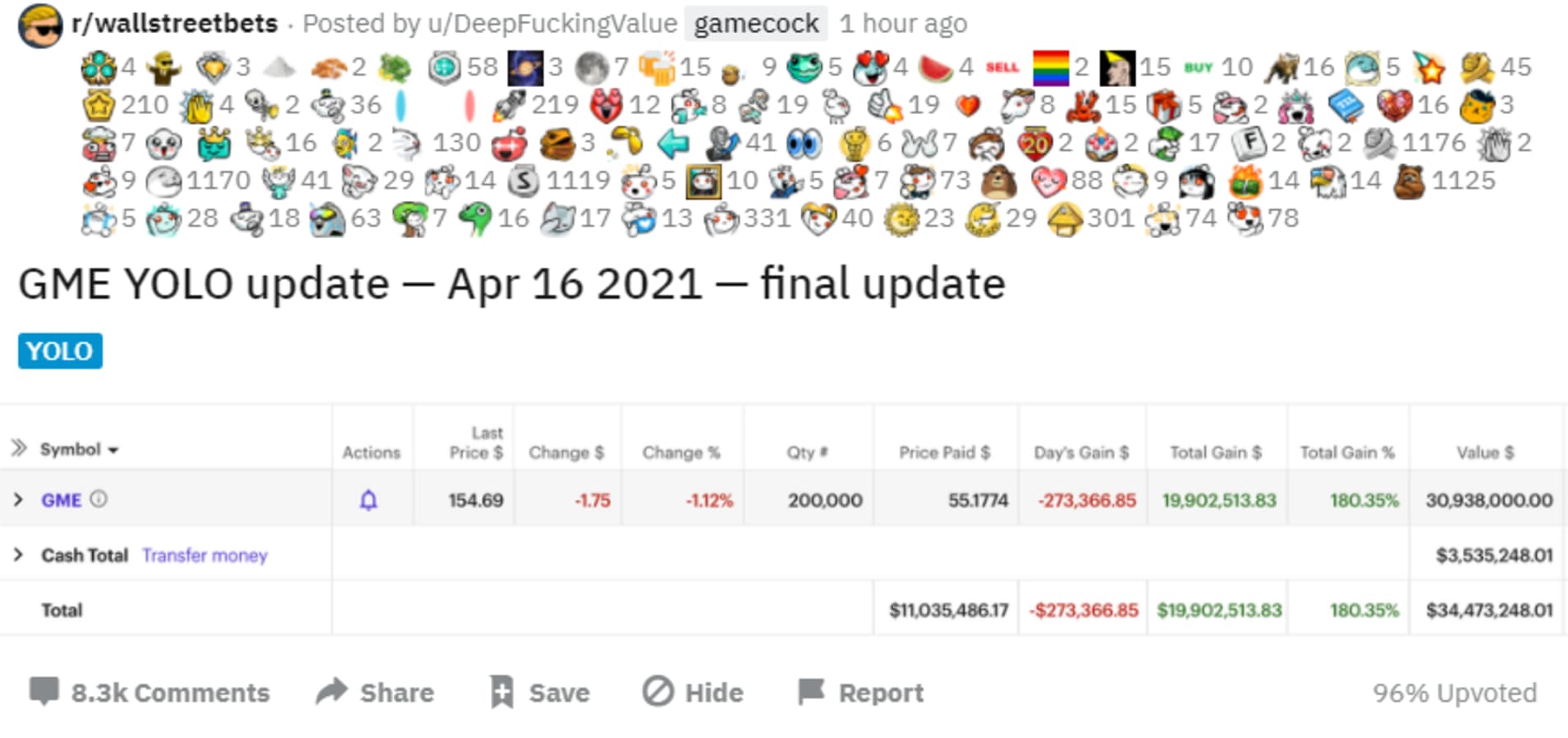 Besides Gill leaving with a life-changing amount of gains, the whole GME situation will go down in trading history as one of the most significant short squeezes of institutions by the retail trader.
A small group of London traders made $500 million during the Oil crash.
In August last year, Bloomberg published an article stating that regulators are looking at a tiny group of veteran traders from London who made $500 million during the Oil crash of April 2020.

In April 2020, Oil had crashed to such a large extent that the current futures contract was trading at negative prices.
A Group of London traders who work together in a small firm known as Vega Capital London Ltd. managed to profit on Crude Oil shorts and make this large amount of money.
The question remains; will regulators uncover any illegal activity or not, as making $500 million a day is an insanely large amount of money for a small firm.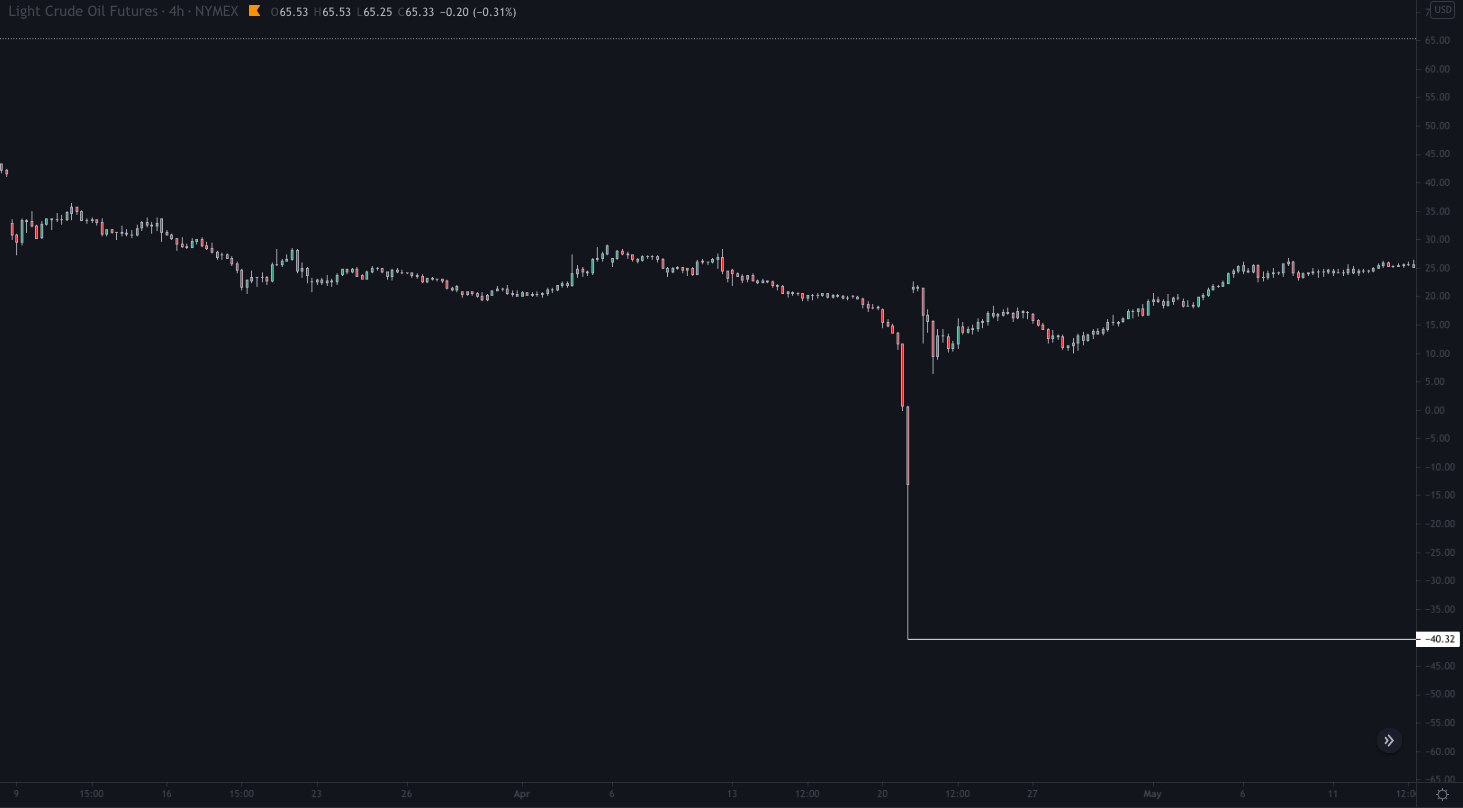 A 33-year old Dogecoin millionaire still holding his profits
This one-story has the potential for a very bitter ending as the unrealized profit is just paper profit that means anything. This doesn't change the fact of boldness from 33-year old Glauber Contessoto, who decided to put his whole life savings of $250,000 into the Dogecoin in February 2021.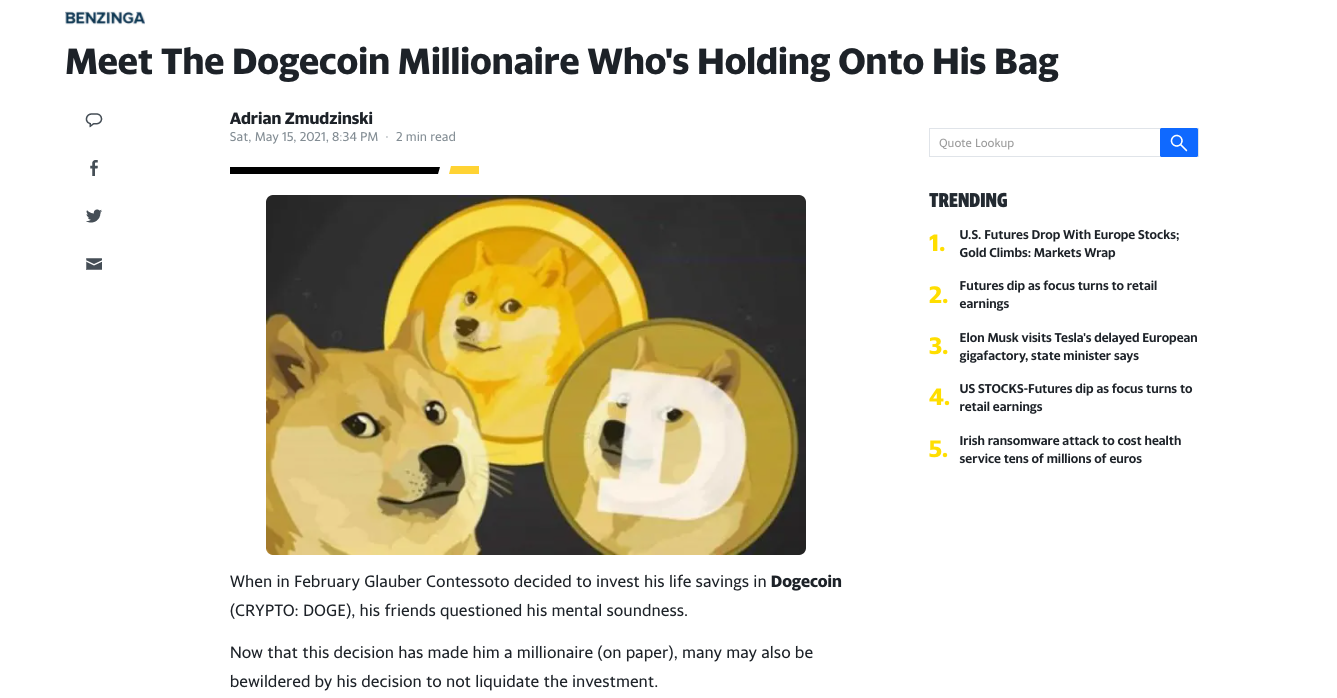 Would you put your life savings into a Cryptocurrency whose sole purpose was to be a joke?
Absolutely not, but in this case, Glauber had turned his initial investment of $250,000 into over $2 million.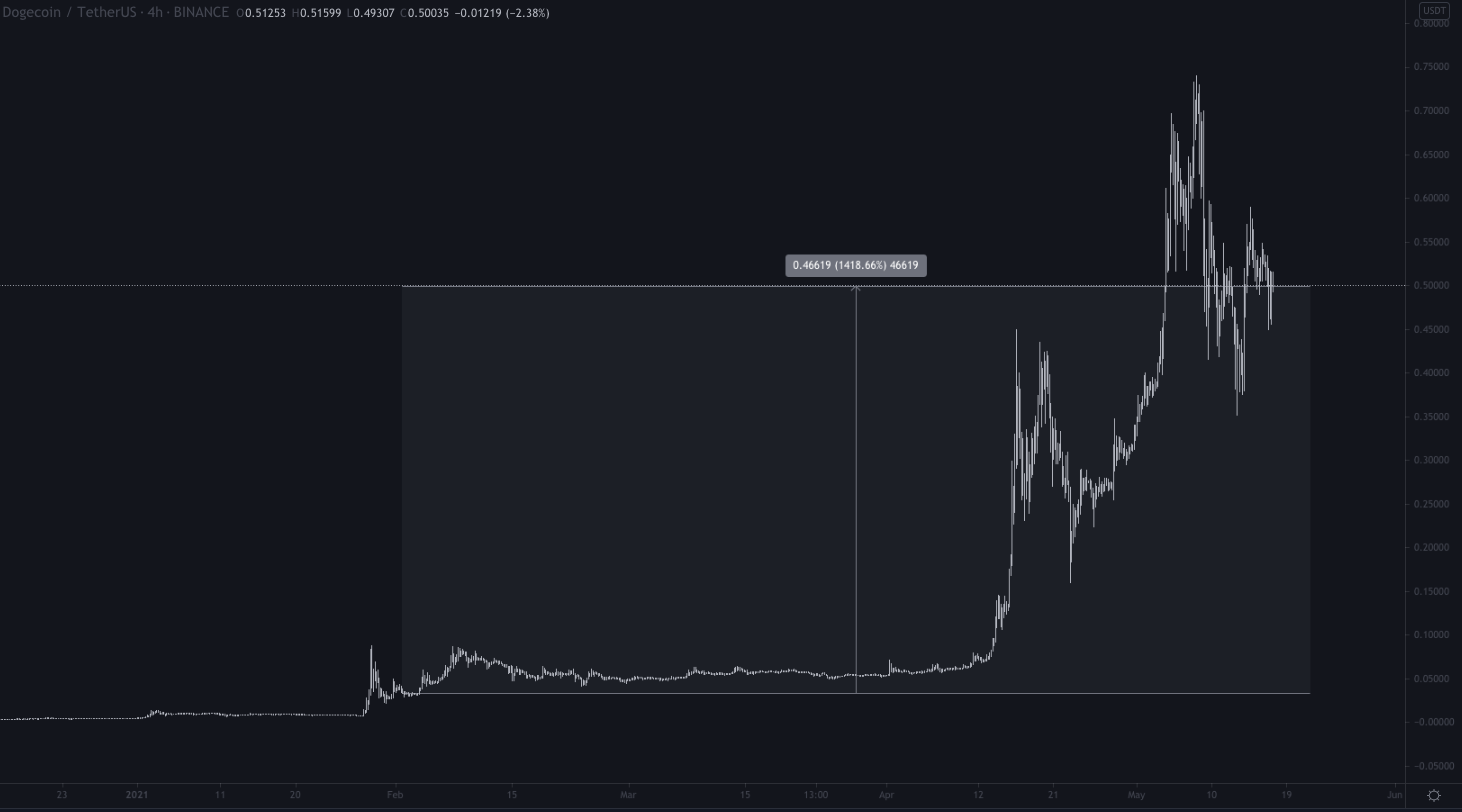 In fact, as Glauber mentioned in recent interviews, he does not plan on selling his Doge holdings, which have become more valuable than companies such as; Ford Motor or Kraft Heinz.
But who knows, in current market conditions it looks like anything is possible. Especially after Doge became a love project of Elon Musk, who has been endorsing it since the start of the year.
Japanese Trader Turned $13,000 into $153 million in four years of trading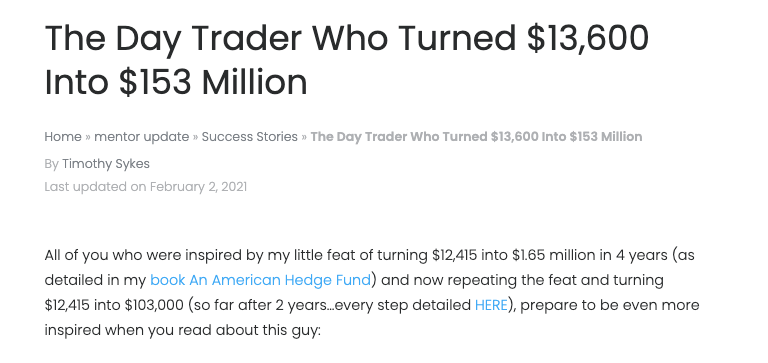 Although other stories in this article can be considered "lucky" once in a lifetime opportunities, the real money in trading is made by consistency.
Takashi Kotegawa, who is considered to be a superstar day trader in Japan, has turned $13,000 into $153 million in the span of four years.
Compared to just Buy and Hold assets that rose by thousands of percent, Takashi is a daytrader who takes dozens of trades every day.
Although there is not much information to be found online about Takashi Kotegawa, here is a YouTube video describing his trading style.
In Conclusion
Although fortunes can be made very quickly in financial markets, they also can be lost at the same pace.
For every success story there are at least 10 failures, because of that focusing on consistency and a long-lasting trading career would be much more beneficial for traders rather than hoping for one gamble to change their lives.
About FTMO
FTMO developed a 2-step Evaluation Process to find trading talents. Upon successful completion you can get an FTMO Account with a balance of up to 200,000 USD. How does it work?.