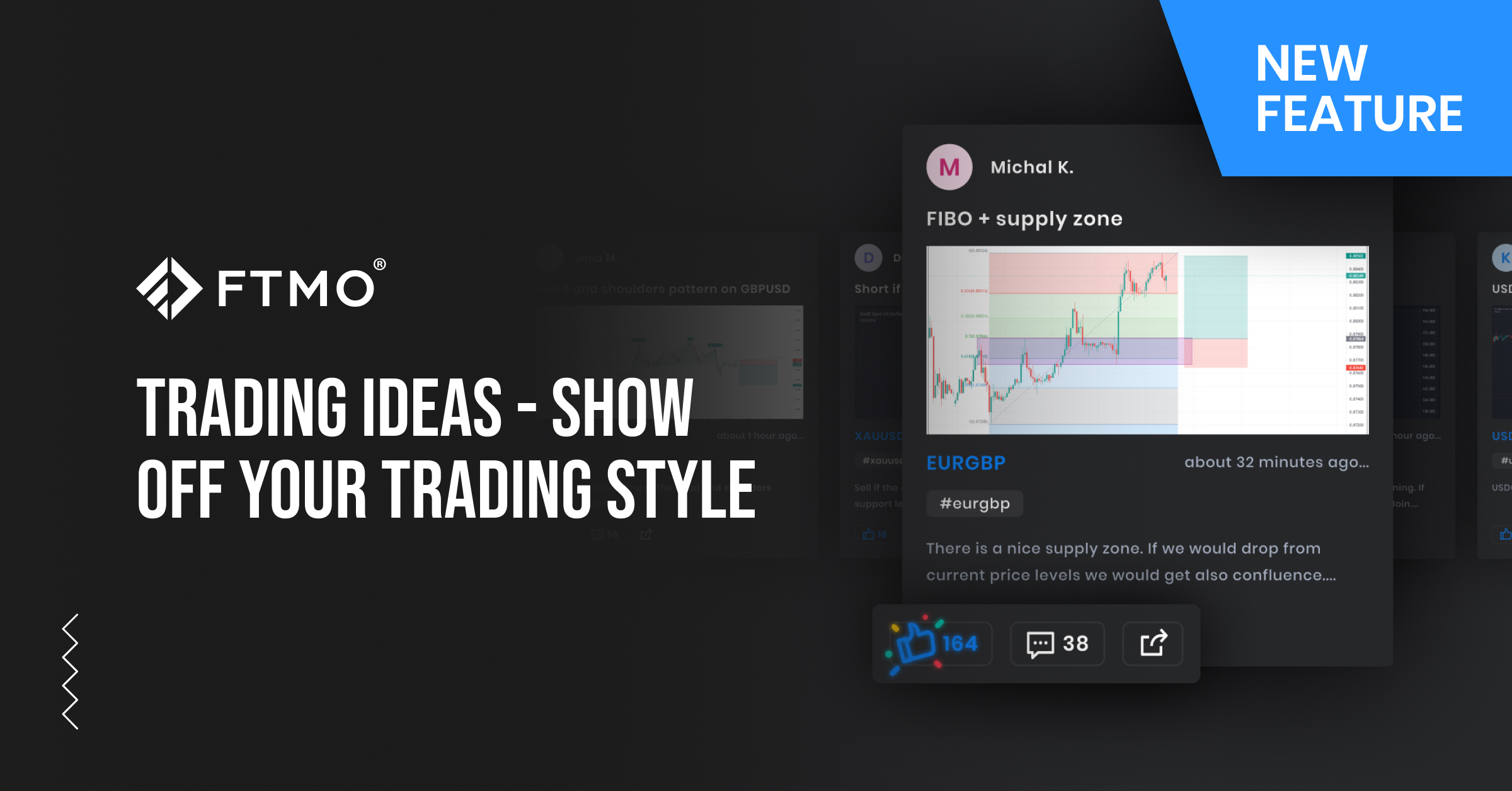 Trading Systems
Trading ideas - show off your trading style
Trading is perceived by many people as an individual business, where the trader is responsible only for his own strategy and trades, and may not be interested in the opinions of others. However, the reality is that traders like to share their ideas and thoughts, and they also like to hear other people's opinions. And we make it easy for them on the FTMO website.
The trader is responsible for the strategy, money management and risk management settings, as well as the actual trades he executes, we don't need to argue about that. However, communication with other traders can also have a very positive effect on your results. You will get a different perspective on your own trades and, last but not least, while discussing charts with other people you can come up with new solutions that can help you achieve better results.
Communication with others can help everyone
This doesn't just apply to new traders. Sharing thoughts and ideas can also have a positive effect on those of you who have already experienced something. Everyone can reach a point where trading becomes routine and you are no longer able to objectively perceive your shortcomings and possible mistakes. Interacting with other like-minded people can then help you to look at your trades from a different perspective and possibly eliminate some of the mistakes you don't notice yourself.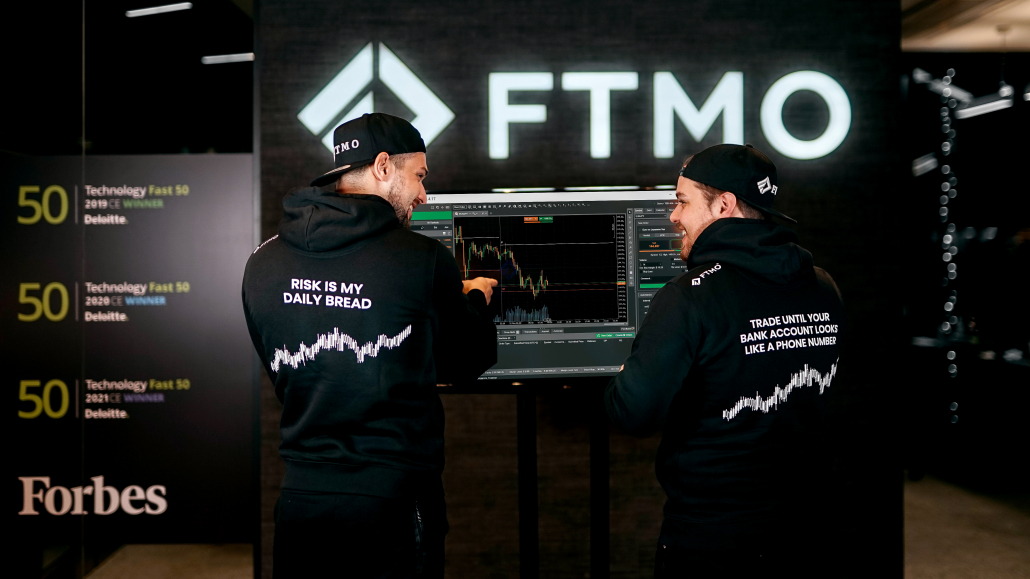 However, in this case it is also true that too much of everything is harmful and too much reliance on other ideas is not the way to long-term profits. At best, you may come across someone who means well but whose strategy will not suit your style and approach to trading. In the  worst case, you'll come across self-proclaimed gurus offering quick and easy guides to instant riches on social media, but that's usually a road to hell.
Thus, while the ideas and results of other traders can act as an interesting inspiration, they cannot be taken as dogma, the only right solution. It's good to take the best from the community, but, as we have already mentioned, you are ultimately responsible for your own trades.

Trading ideas from FTMO
Sharing experiences and ideas between traders was at the heart of FTMO's inception, and because of this we know how talking to like-minded people can help a trader achieve better results in the long term. A different perspective on market events or a different approach to money management and risk management can be the final piece to the puzzle that a trader is missing to be successful in the long term.
That's why we are introducing a new service called Trading Ideas which can be found in our Chat with Charts app. It was already possible to add chart images as part of chatting with other clients, however, Trading Ideas is aimed mainly at sharing trading ideas and charts in which traders can show their ideas for future entries using all the technical analysis tools available. Traders can also share their SL and TP level settings and show the details of their strategy or the reasons why they think this particular set up can lead to a potentially profitable trade.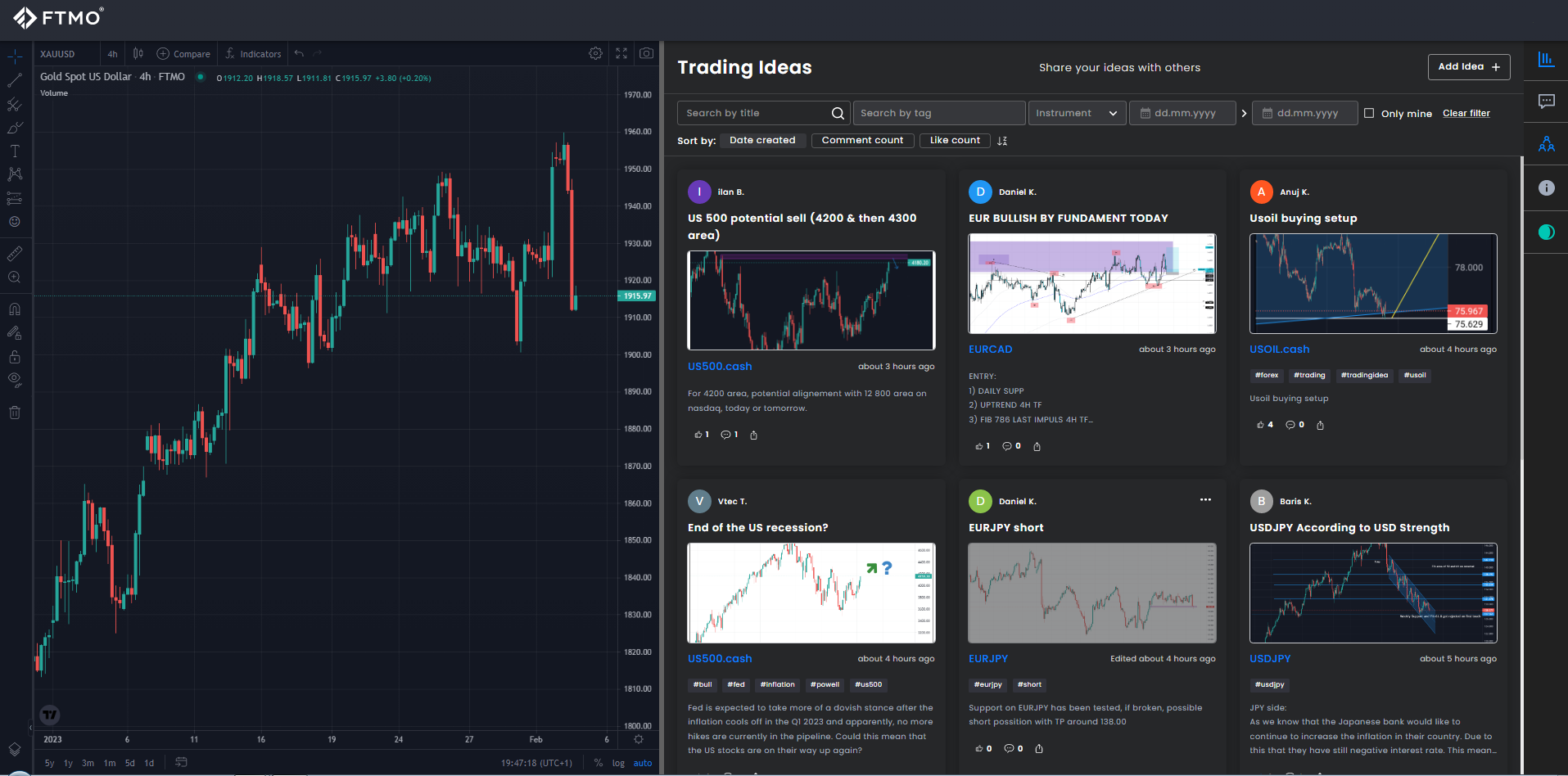 The Trading Ideas app is an extension of Chat with Charts that brings several improvements. Adding and editing new trading ideas is simple and intuitive and takes a minimum amount of time. The charts are available in the TradingView format, so those who have experience with this service know how easy it is to use it. Of course, you can sort symbols and search by the name of each symbol or investment instrument. The tags you use when you create a new idea also simplify the search and navigation of trading ideas. Another improvement is the ability to filter the trading ideas by the date the idea was created, or you can display posts that have received the most amount of positive reviews from other traders or have the most comments.
The purpose of Trading Ideas is not to show that we are better than others. Trading is not a competition to see who can make more profits with one trade, but rather a competition for long-term consistency. It's not a sprint, it's a long run. Sharing your trading ideas and observing thoughts and approaches of others can help you gain a different perspective and insight into trading, which can help you perform better in the long run. We hope that you enjoy our new app and find inspiration to help you become a successful trader.
About FTMO
FTMO developed a 2-step Evaluation Process to find trading talents. Upon successful completion you can get an FTMO Account with a balance of up to 200,000 USD. How does it work?.