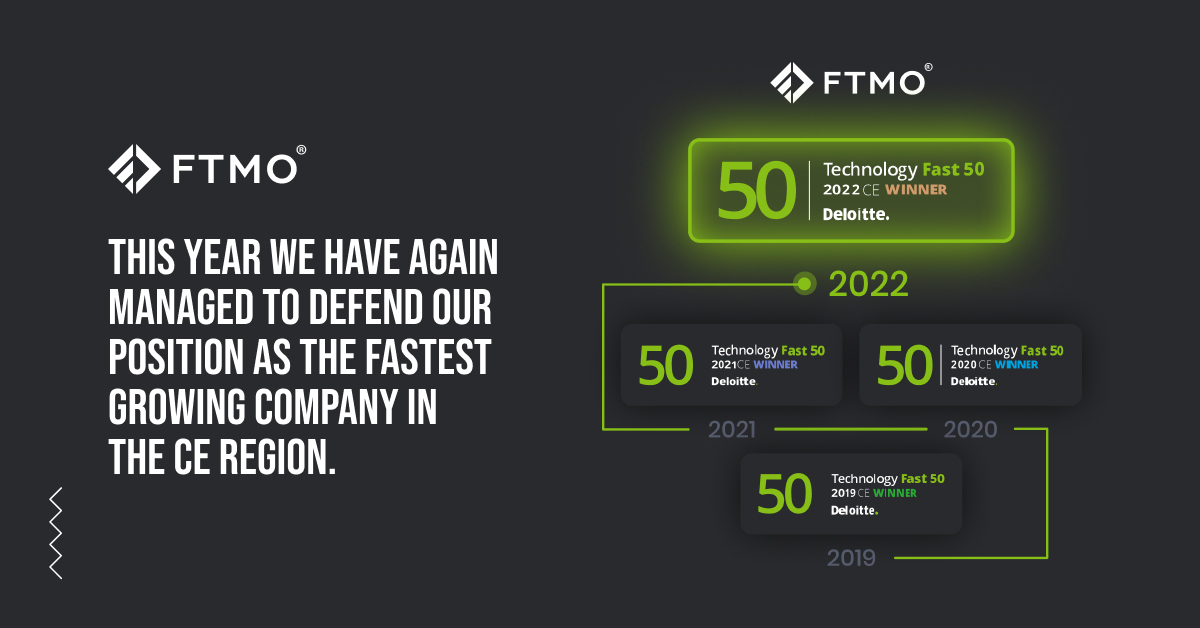 Blog
This year we have again managed to defend our position as the fastest growing company in the CE region
When we started the FTMO project (it was known  under the name Získej účet at that time) in 2015, we could not even hope  to become the world's leader in the modern prop trading industry and one of the most successful companies in Central Europe in only a matter of a few years.
Thanks to our honest approach, which is appreciated by traders around the world, we have finally taken the whole industry to a completely different level and this year we have managed to defend our first place in Deloitte's Technology Fast 50 competition, which for the past 23 years has been awarding fastest growing young companies in the Central European region.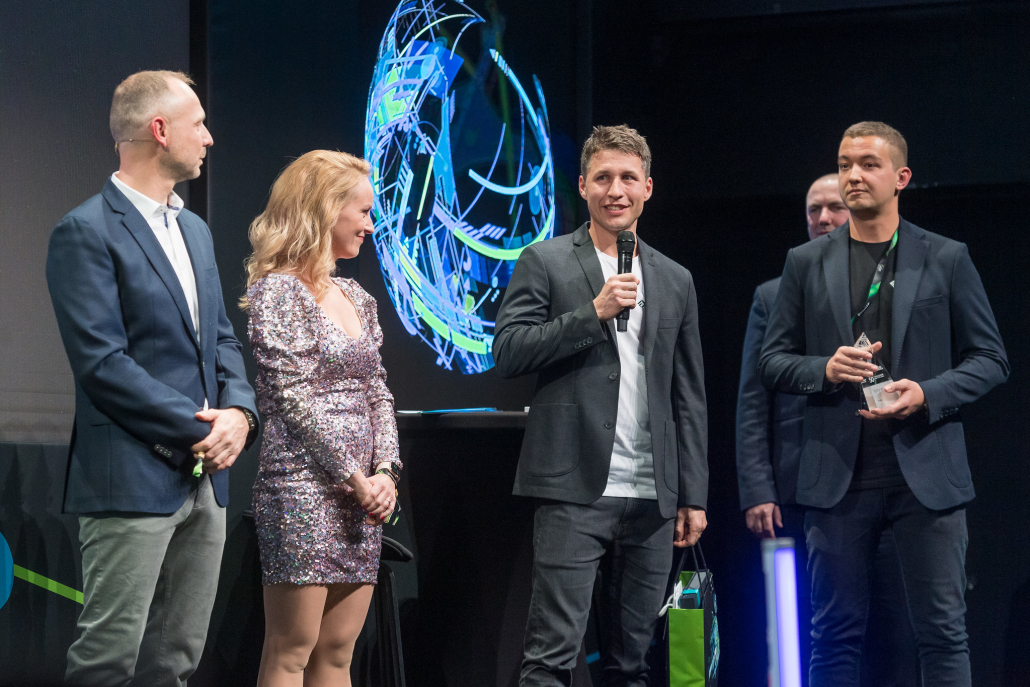 However, this is not our first award in the competition, it all started three years ago when we won in the Rising Stars category (under the name FF Trader) with a growth rate of 1,465%. The following year, we were able to reclaim this award by achieving a growth rate of 2,356% compared to the previous year.
Last year we broke the absolute record in the history of the awards when we dominated in the main competition with a growth rate of 39,432%. No company has ever managed to achieve similar growth over a four-year period and we hope that this record will not be broken any time  soon.
We know that we cannot sustain this rate of growth forever, but we have finally achieved something that does not normally happen in this competition. This year, we managed to dominate in the main category of the competition again, this time with a growth of 25,255%, and once again we left the competition behind.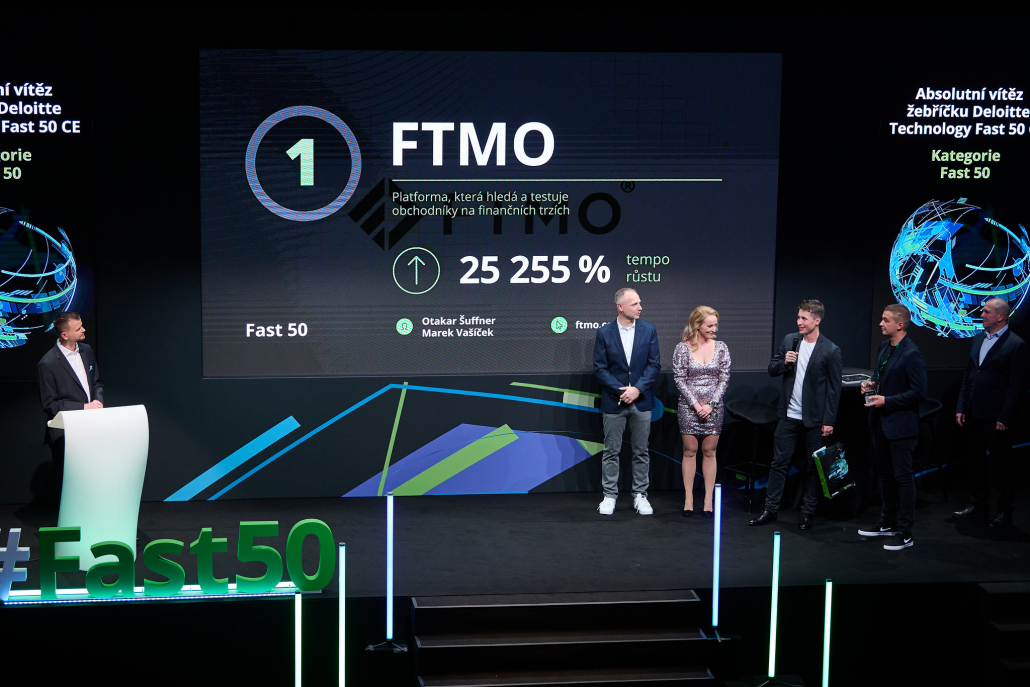 But as the founders of the company, Otakar and Marek, remind us, our business is not about chasing the profits and awards, but about offering a quality product that clients will appreciate. Our main goal continues to be "maintaining high quality services and reaching large markets in their local language," says Otakar. Indeed, the unrivalled client support, available in 18 languages, is one of the most important pillars of our success.
However, our achievements by no means mean that we rest on our laurels. We are still recruiting new people, planning new services and products for our clients and looking to expand our services.
A big thank you goes to the entire #FTMOTEAM, our FTMO Traders and all our clients.
About FTMO
FTMO developed a 2-step Evaluation Process to find trading talents. Upon successful completion you can get an FTMO Account with a balance of up to 200,000 USD. How does it work?.