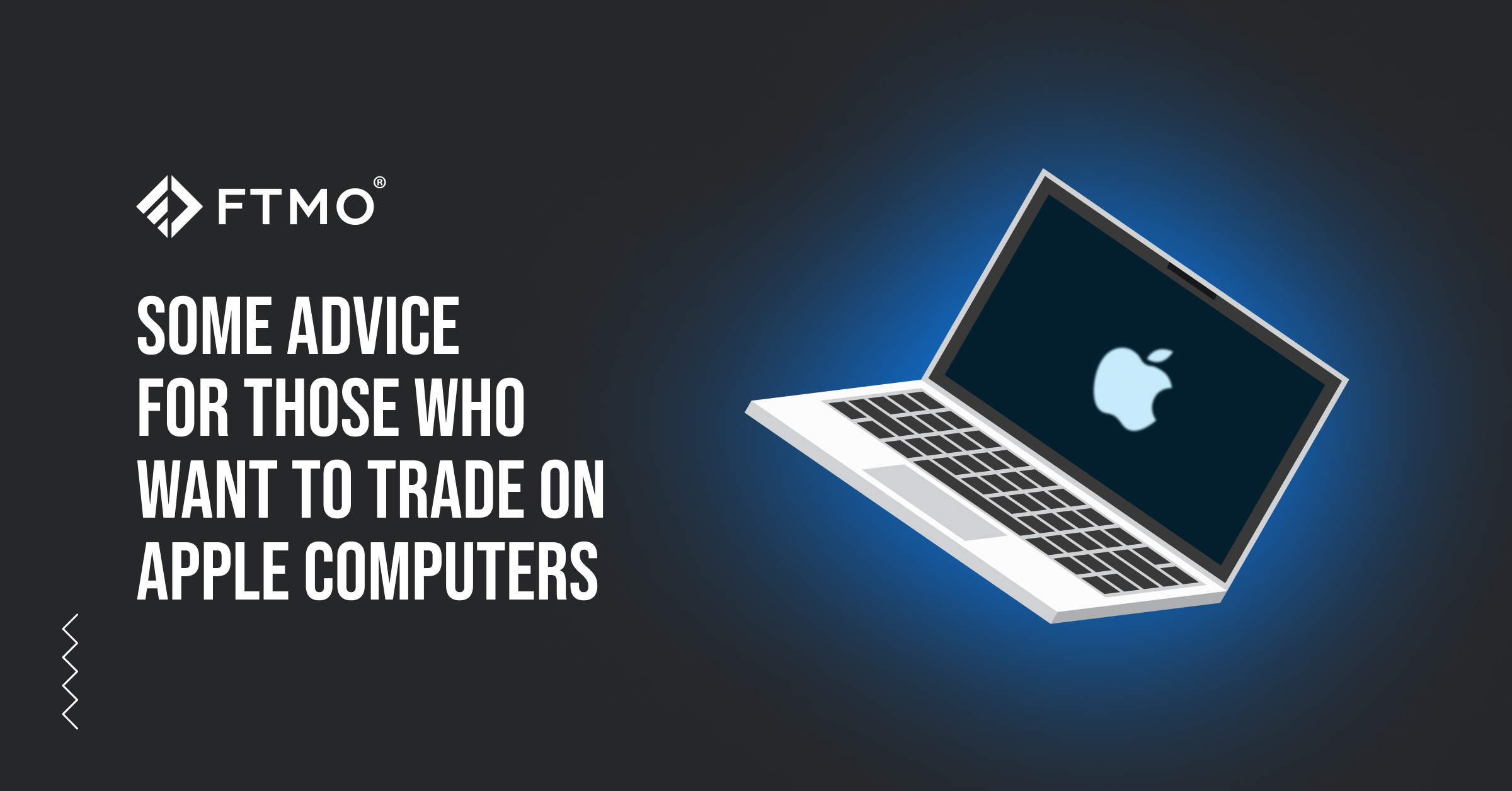 Trading Tips
Some advice for those who want to trade on Apple computers
Forex trading is accessible to virtually everyone, all potential traders have the same opportunities. For some Apple computer users, however, it sometimes seems that not everyone is equal in this regard.
While Apple's environment is very popular around the world, it may not be entirely easy for traders who want (or have no other option) to trade on certain platforms (such as MetaTrader). In fact, users with older versions of the macOS operating system, in particular, may have considerable problems with some popular platforms.
Recently, we have seen a growing trend in interest in trading via mobile devices, but in today's article we will focus on trading via the desktop versions of trading platforms. By the way, even Apple mobile device users have had a complicated situation since September, when the MetaTrader 4 and 5 mobile apps developed by MetaQuotes were removed from the iOS App Store. However, the problem was resolved in the beginning of March, so today the MetaTrader 4/5 mobile apps developed by MetaQuotes are again available for download in the iOS App Store.

MetaTrader for Windows only
MetaQuotes released the MetaTrader program in 2005, initially only the Windows version. Since the original MetaTrader installation files are in .exe format, they cannot be installed on macOS devices. However, since practically nothing is impossible in today's digital world, there is always a solution, and today we will briefly describe a few of them.
MetaTrader for macOS? It works
The first solution is offered by the brokers themselves, who modify the MetaTrader platform so that it can be installed on macOS desktops and offer a version of MT4/5 in .dmg format. The same approach has been adopted by us at FTMO, where we offer our clients a modified version of the MetaTrader 4 and 5 platforms for download. However, it should be noted that they are tested on the latest macOS versions and we cannot guarantee trouble-free operation on the older ones.
Trading on the web
Another relatively simple option for macOS traders is to use MetaTrader via the web application. Many traders will find this method acceptable, and if you don't want to install any add-ons or have an older version of the operating system, this is probably the most feasible route.
FTMO also offers its solution to its clients at mt4.ftmo.com or mt5.ftmo.com. Traders are provided with an environment that is virtually identical to the platform itself and, except for a few details, they can use all the features offered by the installed MetaTrader 4/5 platform.
VPS
Another option, which may, however, look quite complicated to some users, is to use a VPS, or a virtual private server. VPS is commonly used today to host websites or applications, offering its users a number of advantages in terms of reliability and security. Thus, for users of macOS devices, who want to use applications designed for the Windows environment, servers with Windows installed are available and they can enjoy all the benefits associated with it. In addition, VPS providers with a focus on Forex trading offer their clients solutions with fast connections and low latency, which will be especially useful for traders using AOS.

Windows and Mac in one
One way to install Windows programs, including MetaTrader, on a macOS device is to install an application that emulates the Windows environment. The main advantage is that you can use such an application not only for trading on MetaTrader, but for all applications that do not have a macOS version (even games), or you need to work on both operating systems. The disadvantage can be the fact that these add-ons are not free (for example, Parallels costs 99.99 euros per year), or they have some shortcomings that simply cannot be circumvented (BootCamp is free, but it will not work on devices with M1 or M2 chips).
In any case, if you want to take advantage of the ability to work in both macOS and Windows at the same time, Prallels is probably the best choice. You have to be prepared for your laptop to get a little warm, but you won't find the ability to copy files from one operating system to another just anywhere. On the other hand, you won't be able to play some of the latest games legally, but that's not what this article is about.
Try a different platform
The last option for those who don't want to deal with the hassle of installing various add-ons for MetaTrader is to try another platform. MetaTrader is not the only platform which you can use to trade Forex, although it is certainly one of the most popular and widely used platforms. Here, at FTMO, we also offer traders the possibility to trade via the cTrader platform, which offers both a much more modern look and feel than MetaTrader (but even this may not suit everyone). Even its basic version has many options and tools which MetaTrader users have to download from the Internet.

Traders using the Apple environment can sometimes find it difficult, but as you can see, every problem can be solved and there are some interesting alternatives available when it comes to Forex trading. Not every option is suitable for all traders, but there is certainly something for everyone to choose from.
About FTMO
FTMO developed a 2-step Evaluation Process to find trading talents. Upon successful completion you can get an FTMO Account with a balance of up to 200,000 USD. How does it work?.