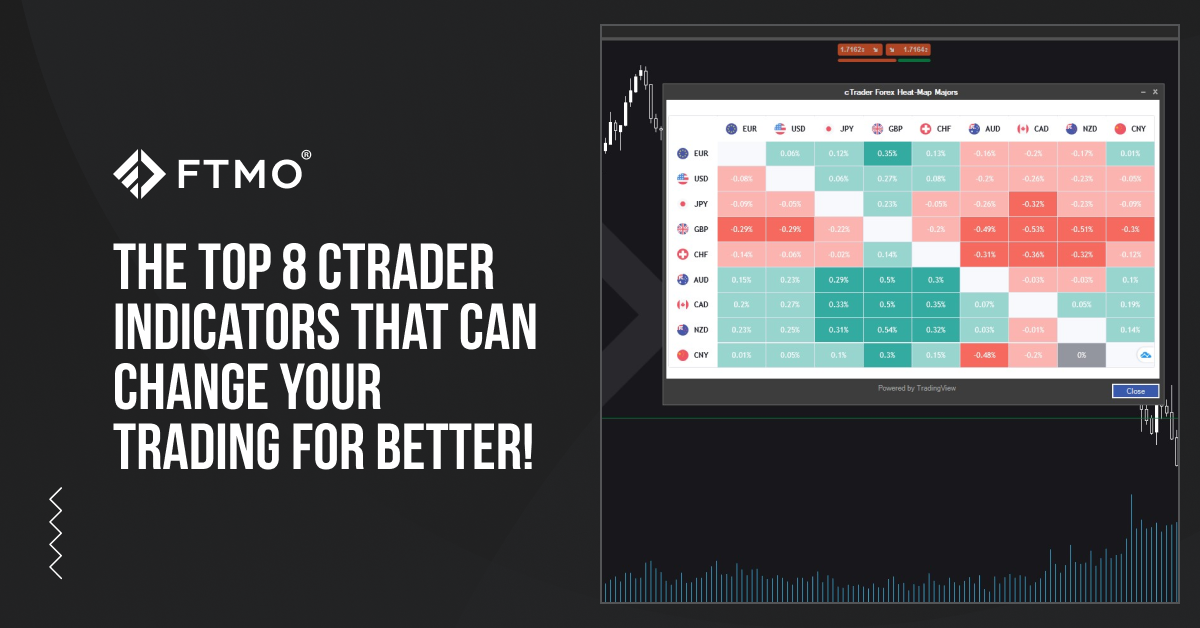 Trading Tips
The Top 8 cTrader Indicators that can change your trading for better!
cTrader is a very popular trading platform and compared to MetaTrader4, it can offer more advanced tools and much easier user experience. That's why we offer cTrader to our FTMO traders as one of the platforms. Besides the classic indicators, you can find some custom indicators on the internet and that's exactly what we have tested here. We picked the TOP 8 cTrader Indicators that can change your trading for the better!
MetaTrader4 vs cTrader - Which one is better?
Two of the most popular forex trading platforms in the industry, MetaTrader4, and cTrader. What are the pros and cons of each one?
Watch this video and you will find out!
https://www.youtube.com/watch?v=T3H5i6srACU
How to Instal cTrader Indicators
For installing downloaded cTrader indicators, all you have to do is double-click the downloaded file and they will install automatically.
Once you install the indicator, you will find it in the indicator tab on the left side panel.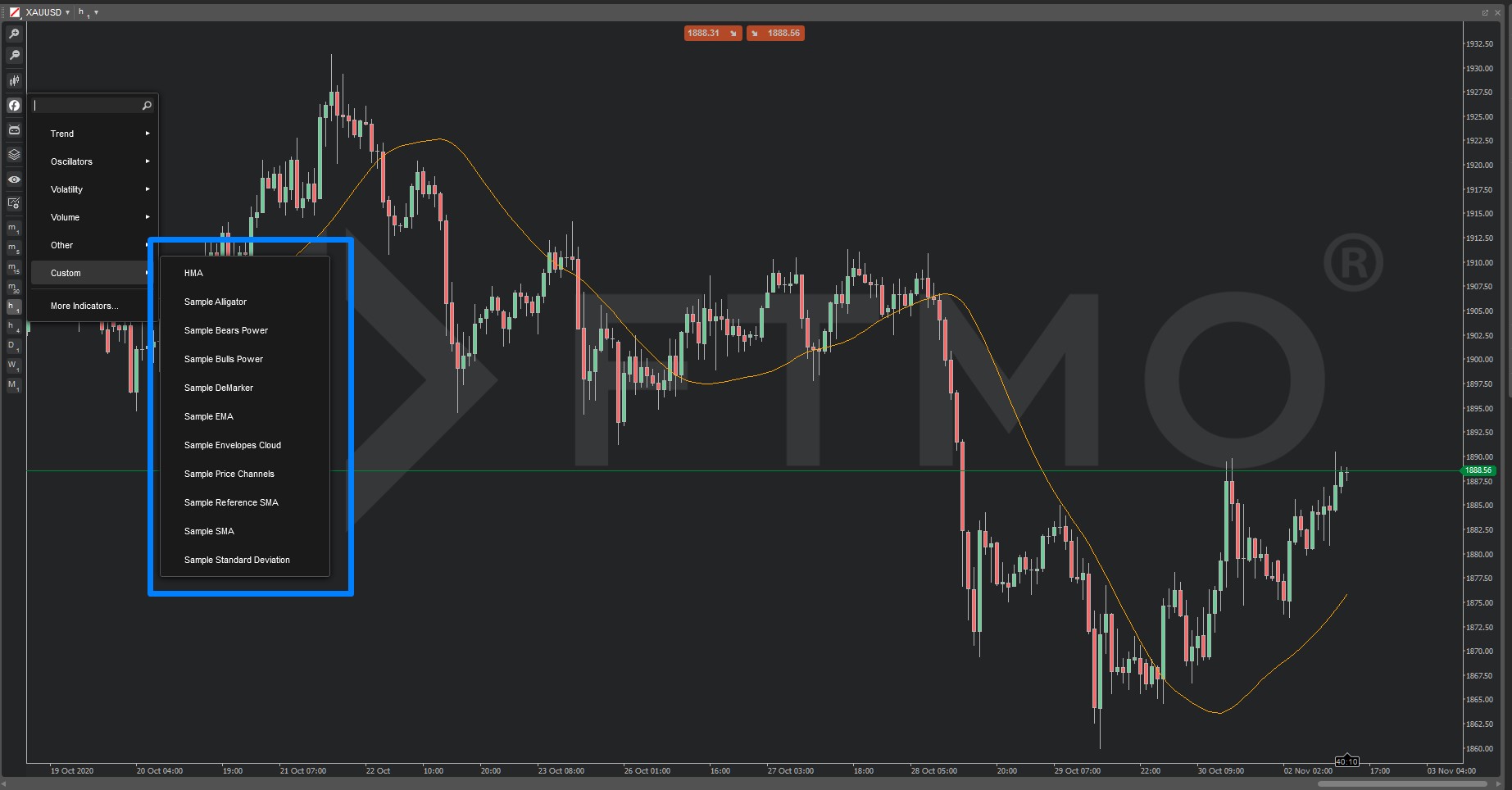 Hull MA Indicator
Hull moving average is a very popular indicator used by many traders.
Developed by Allan Hull, HMA offers a very fast and smooth moving average.
It almost completely eliminates lag and improves smoothing at the same time.
Depends on the settings, it offers a great intraday, but also a long-term moving average that helps traders staying in trends as long as possible.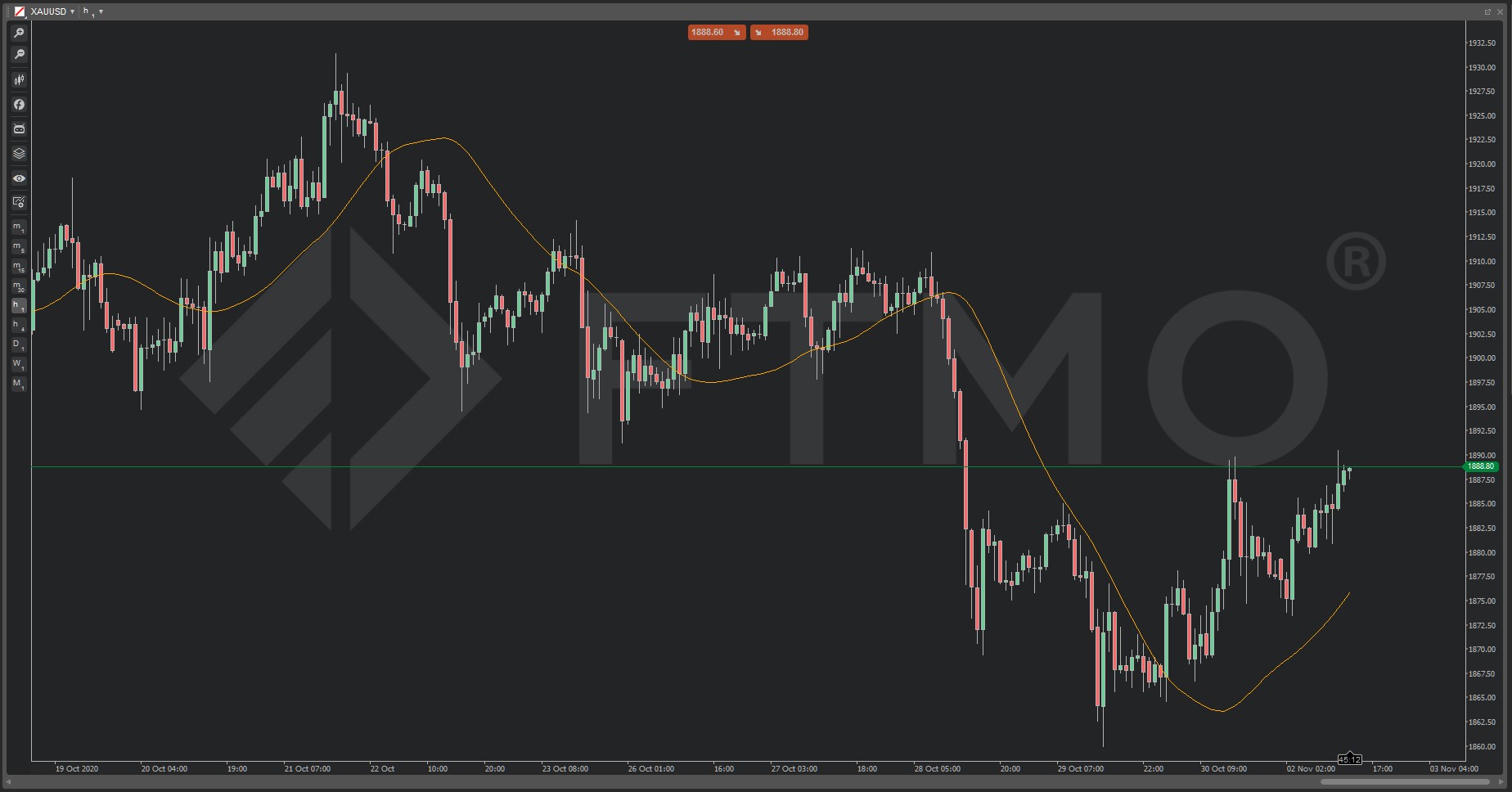 Forex Heat Map Panel for cTrader
Forex heatmap panel tracks 9 currencies and shows strength and weakness against each other.
You can watch those currencies that are extremely strong or weak and look for a potential reversal.
Compared to the classic indicator, you will find the Forex Heat Map panel in the cBot section which is located right below the indicator button on the left panel.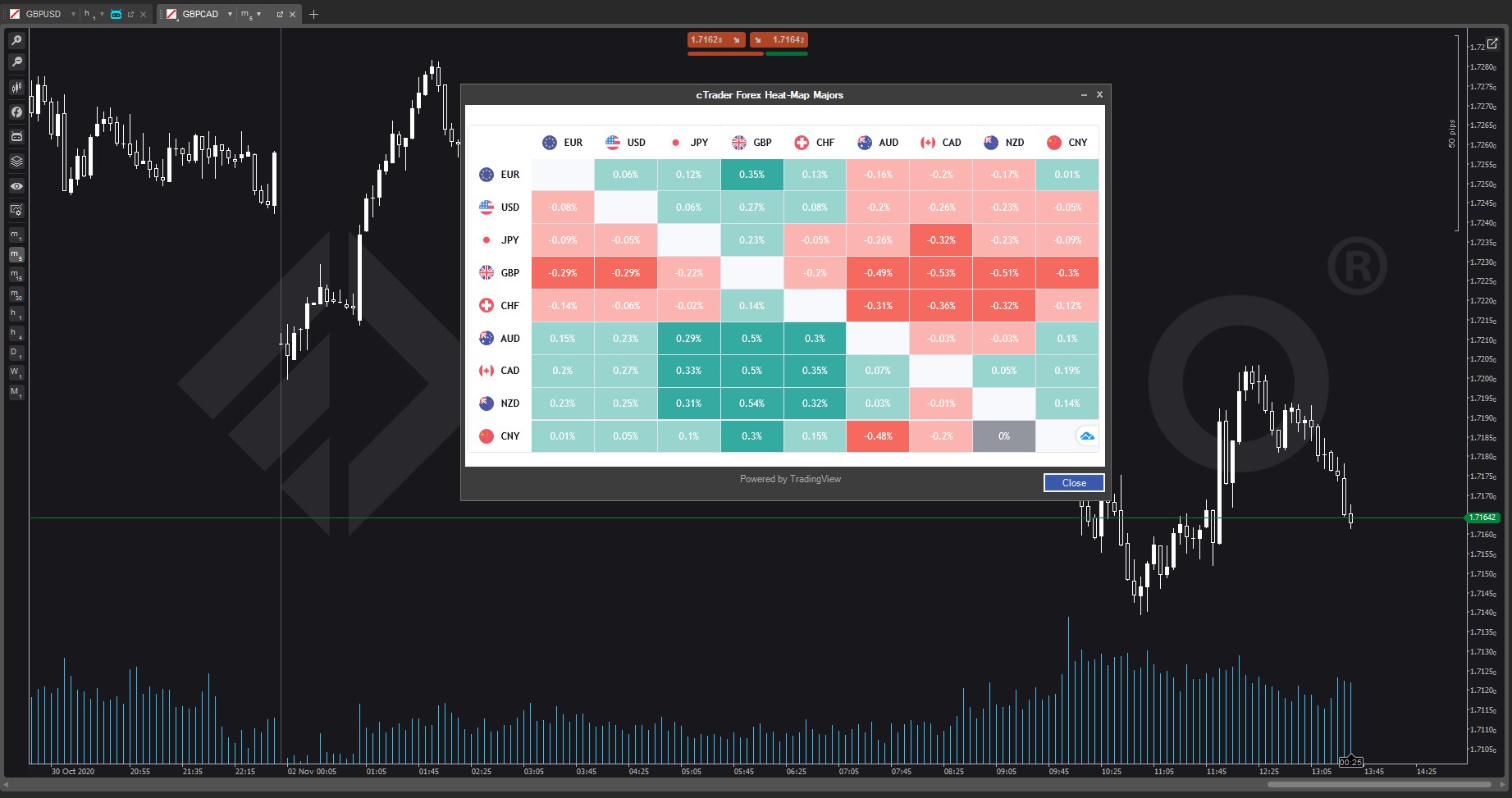 Correlation
Do you know what happens when you long EUR/USD and short USD/CHF at the same time?
You are taking the same bet as these two pairs are highly correlated and will most likely move together.
Therefore if you are wrong on one trade, you are most likely wrong on the second one as well which can lead to a much bigger loss than planned.
The correlation indicator allows you to compare two instruments so you will quickly see their historical and current correlation.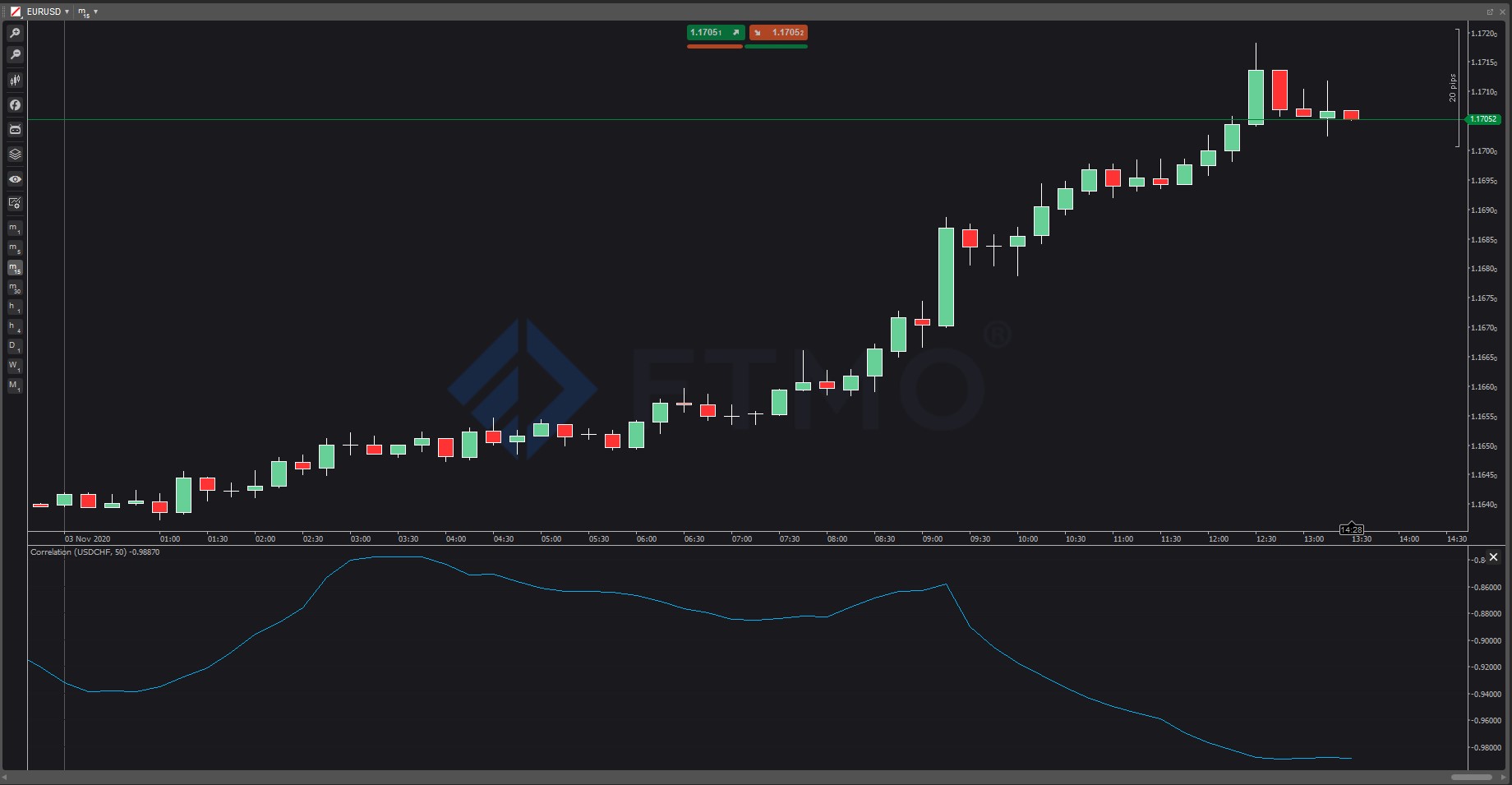 Larry Williams Indicator Package
Larry Williams is a professional legendary trader. In 1987, Larry Williams won the World Cup Championship of Futures Trading from the Robbins Trading Company, where he turned $10,000 to over $1,100,000 (11,300%).
Throughout his career, he also created several indicators and systems, and you can get all of them in this cTrader indicator package.
For those that are fans of Larry Williams and want to use his methods, this is a must-have.
The package contains:
Williams Ultimate Oscillator (custom)
Williams Advance/Decline Line
Williams Cycle Identifier
Williams VIX FIX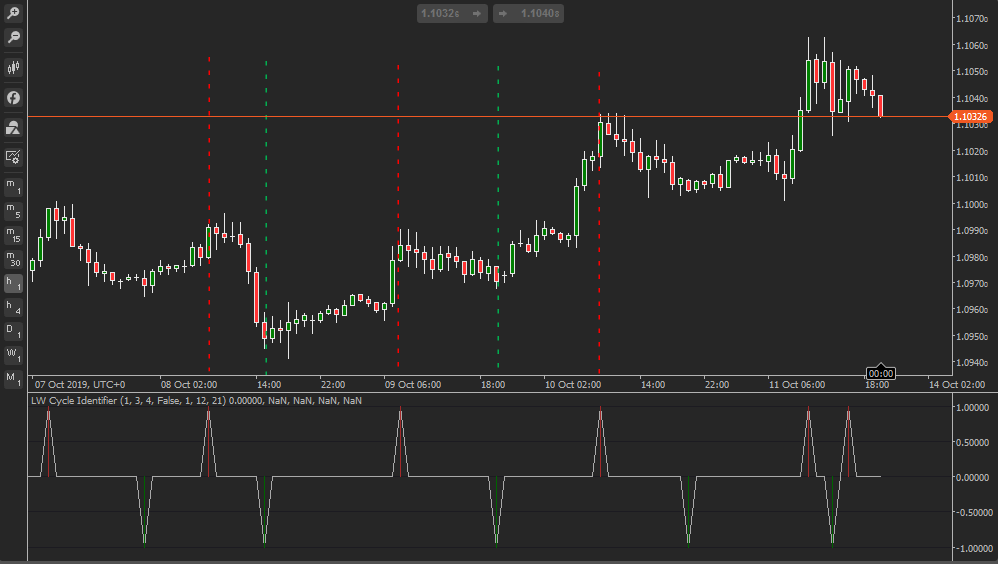 Candlestick Patterns - Doji
This simple indicator points out the Doji candlestick pattern on your chart.
Doji candlestick often signals a potential reversal in the market, therefore you will never miss important market turns!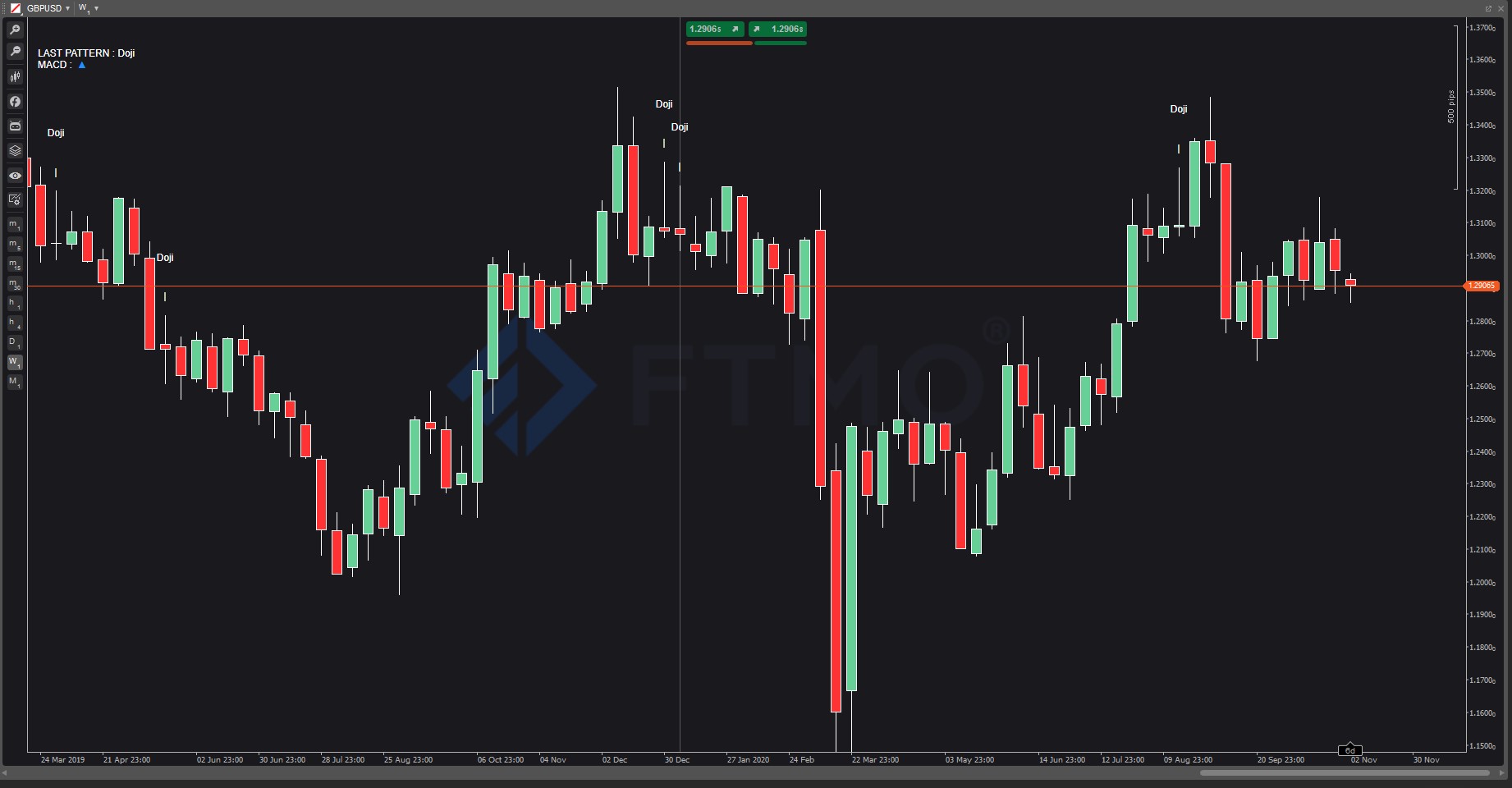 Tick Volume Indicator
This indicator converts standard volume into a more accurate tick-based volume histogram that is much better suited for trading Forex.
It highlights low and high climatic volume. This way we can easily spot strong breakouts or exhaustion near the end of a trend.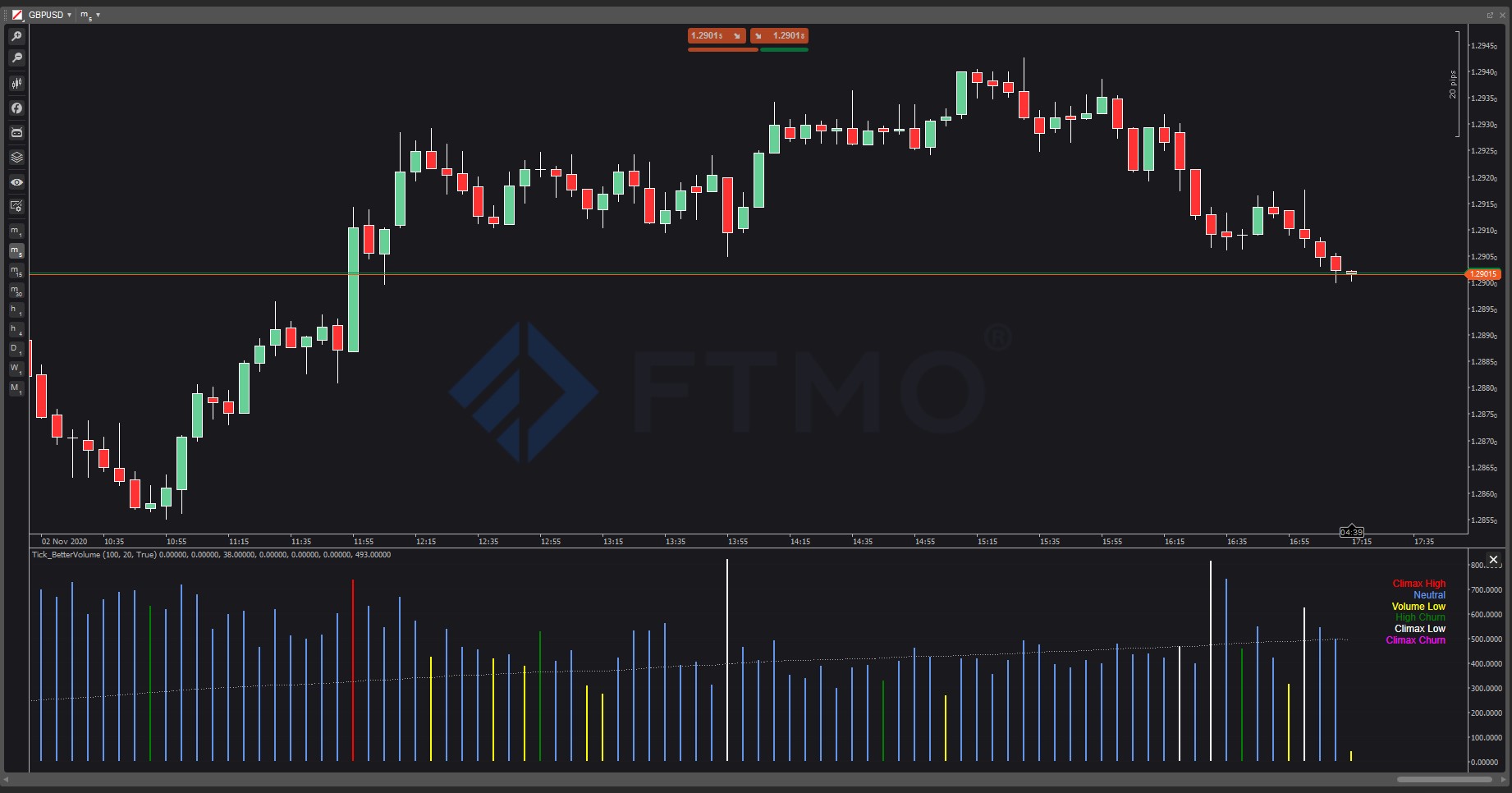 Market Hours
This simple indicator shows the different trading sessions, London, New York, and Tokyo.
It is fully customizable and you might need to adjust it according to your timezone.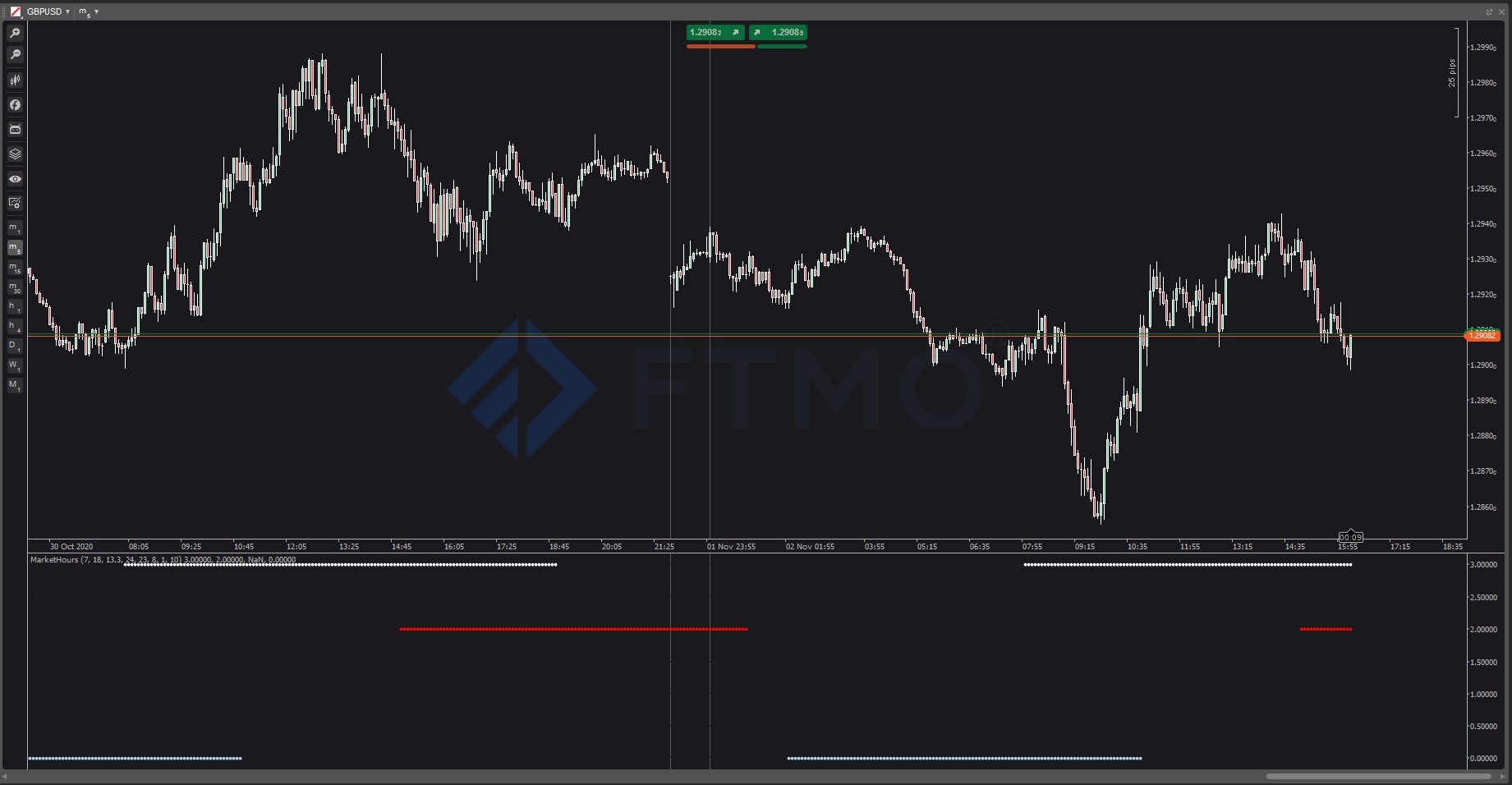 USDX Dollar Index
By default, traders cannot see the dollar index inside their cTrader platform, this indicator fixes that!
It plots the Dollar index as an oscillator running below the chart so you can watch it any time you want.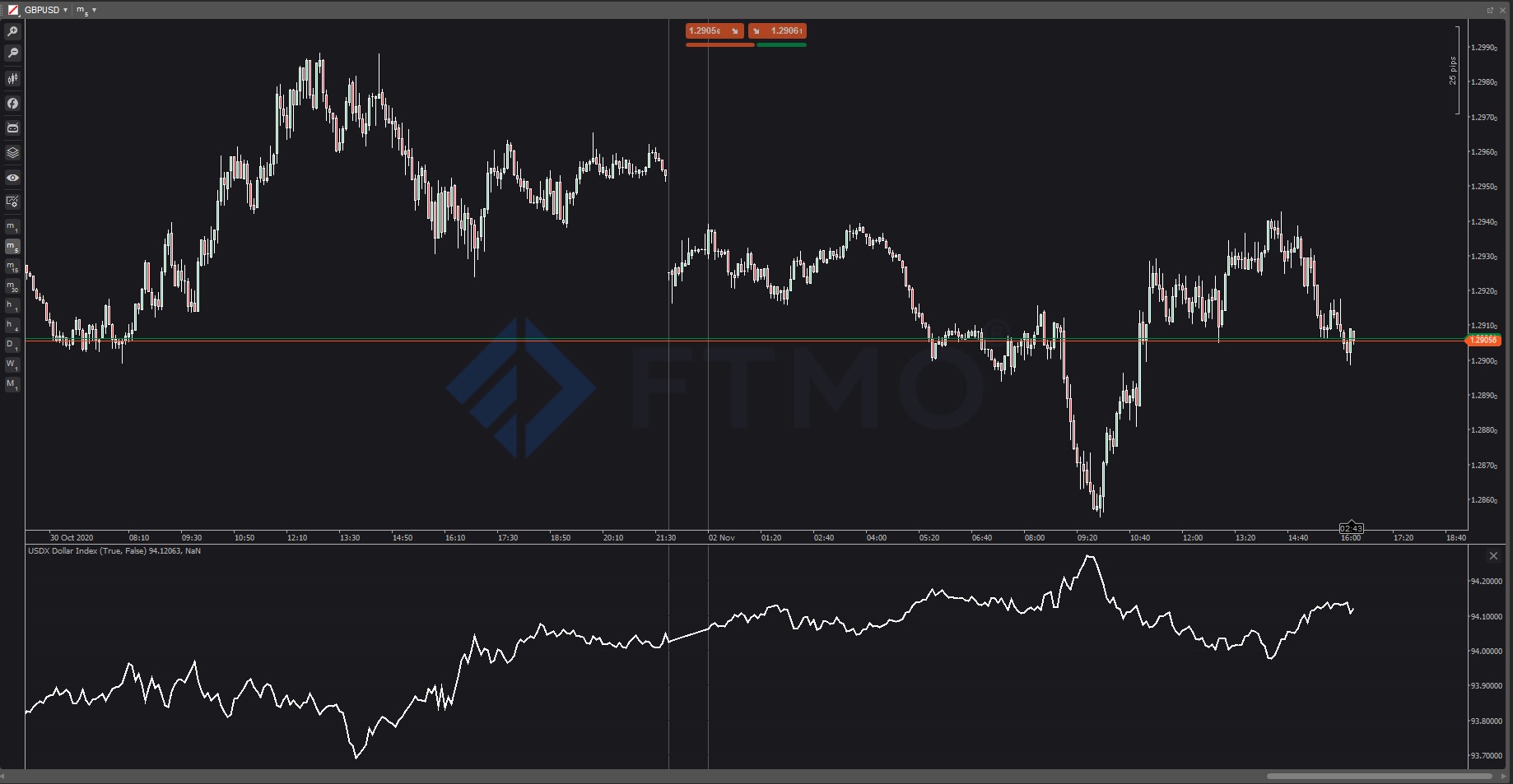 About FTMO
FTMO developed a 2-step Evaluation Process to find trading talents. Upon successful completion you can get an FTMO Account with a balance of up to 200,000 USD. How does it work?.