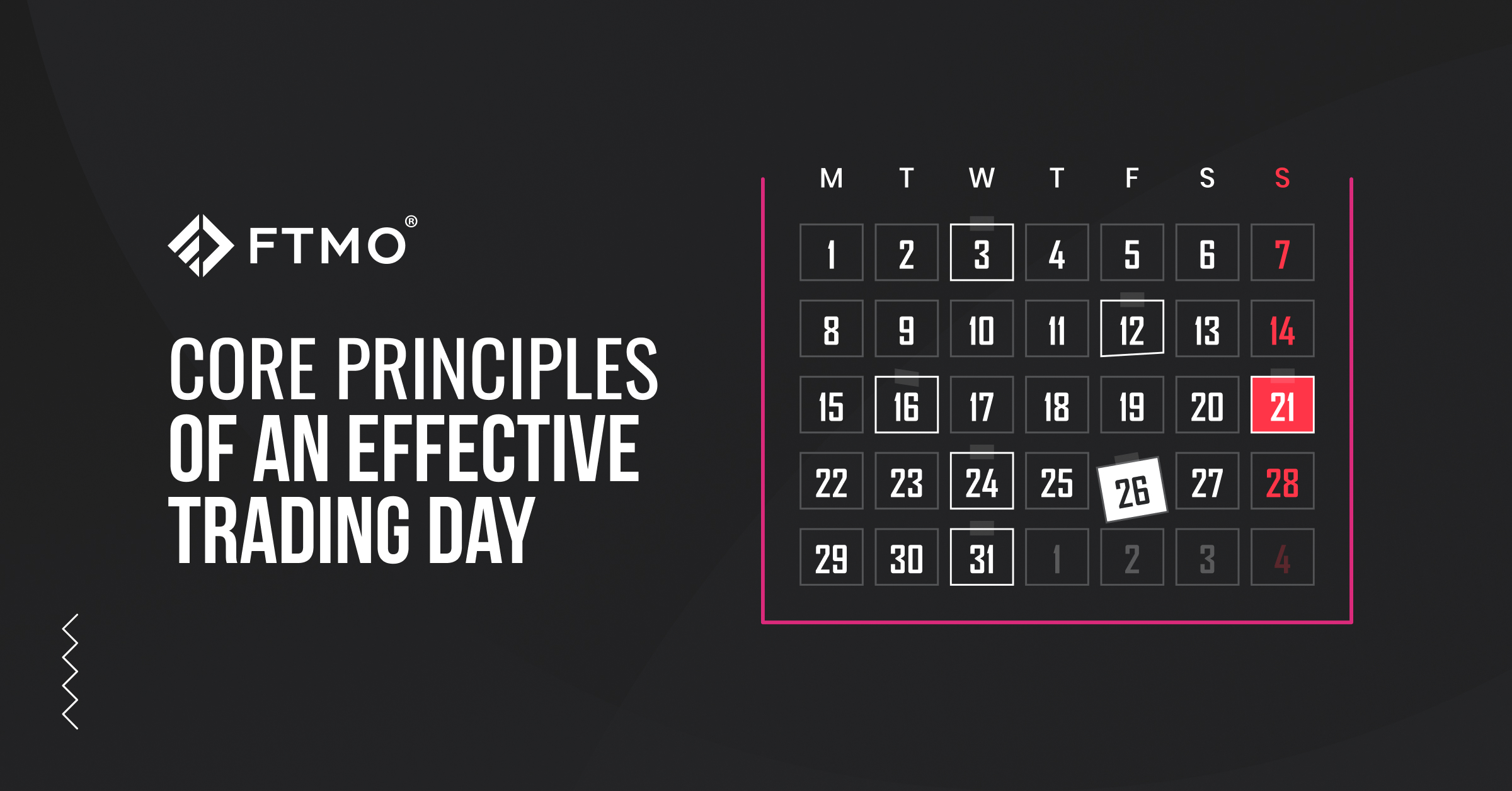 Trading Tips
Core principles of an effective trading day
A proper trading day is sometimes quite boring. Traders should be ready for any scenario that could happen and as a good practice, it is wise to consider a little room for error of any kind. Experienced traders deal with things in advance, not when they occur. It does not sound like the funniest profession in the world, but that is exactly what a true professional day should really look like. We have summarized some core principles that should make your trading day effective.
Morning routine
You need to get up to work. Forget getting up late. If you know that you start trading from 8:00, an alarm at 7:50 will not be good enough. If you go straight ahead from bed to your computer, expect a not that "successful" start. 
You need to have enough time for your morning routine. It is necessary to wake up in peace and get into operating mode. Being able to concentrate and knowing that the body and brain are no longer hibernating. Only then you will be able to soberly evaluate trading opportunities without making unnecessary mistakes and following the trade plan. 
First, try what suits you best. Other points from this article can also be incorporated into your morning rituals. If you don't get up on time, be sure not to chase trading opportunities right away. It is better to miss a few trading setups rather than sacrificing your trading account. 
Previous day summary
Review a previous trading session. Have some recap of the executed trades and highlight what has worked and what needs to be improved. There is no point in putting things off unnecessarily. Wishes like, "I'll be careful about this and that from the next month," does not work that much. It is much easier to focus on it straight away. Another business day is a great opportunity for improvement. 
Use our trading journal, which is part of the MetriX web application. You can be sure that your notes will not get lost anywhere, you don't have to search your PC directory where the files are saved, or it will be difficult to rewrite all the data on a paper sheet. Keeping a trading journal doesn't have to be a nightmare, and you'll save a lot of time.
Scenarios for today
It will depend a lot on the specific trading strategy, but perhaps all traders should prepare for the trading day. If you prepare for all possible scenarios, and especially how you will react to them, it will give you the necessary confidence during the day. 
Once the situation from a scenario occurs, you are clear on how to react. There is no need to deal with a hot head situation, as you prepared for it in time. This helps to avoid many errors that can cause stress from unexpected events.
Important macroeconomic news
Macroeconomic news releases can confuse the market a lot. It is not just about price movements, but also about reducing liquidity. During important macroeconomic reports, it is necessary to consider that the price might ignore all technical levels and behave irrationally. Volatility tends to be increased and occasions such as widened spreads and slippage are common. Prepare yourself properly if you plan to face price spikes or whipsaws caused by the fundamentals. Browse the Economic Calendar and mark important events for you.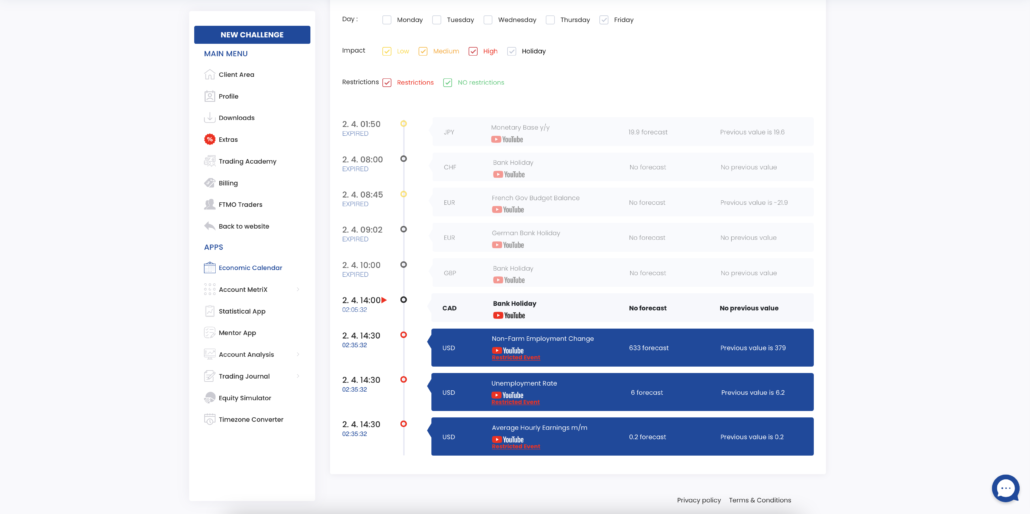 Trading hours
It's not bad at all to write down events on your calendar and add alerts to them. You do not have to watch the clock all day long, and for example, the calendar on your phone will alert you in time that a particular period is approaching that is better to be avoided. 
Occasionally, the trading hours of some symbols are adjusted. It is mostly because of the public holidays in certain countries.
At FTMO, you will find the "Trading Updates" tab in the menu to have all the important changes and amended market hours on hand. If you make it a daily habit to check for any updates, you will always be among the first to know about any scheduled changes in trading hours.
Follow the rules
The rules are essential. If you are not trading for FTMO, you should set your own rules. Trading without rules is utter suicide. The rules will help you manage emotions and stress. 
If you trade for FTMO, you can be less worried. The rules are set. Check your trading account in the morning, look at the MetriX and calculate the limits for the day. 
It would be lame to plan your trading day and then finding out that you don't have enough money in your trading account. Your trading plan, psychology and your rules are the core of your success.
About FTMO
FTMO developed a 2-step Evaluation Process to find trading talents. Upon successful completion you can get an FTMO Account with a balance of up to 200,000 USD. How does it work?.