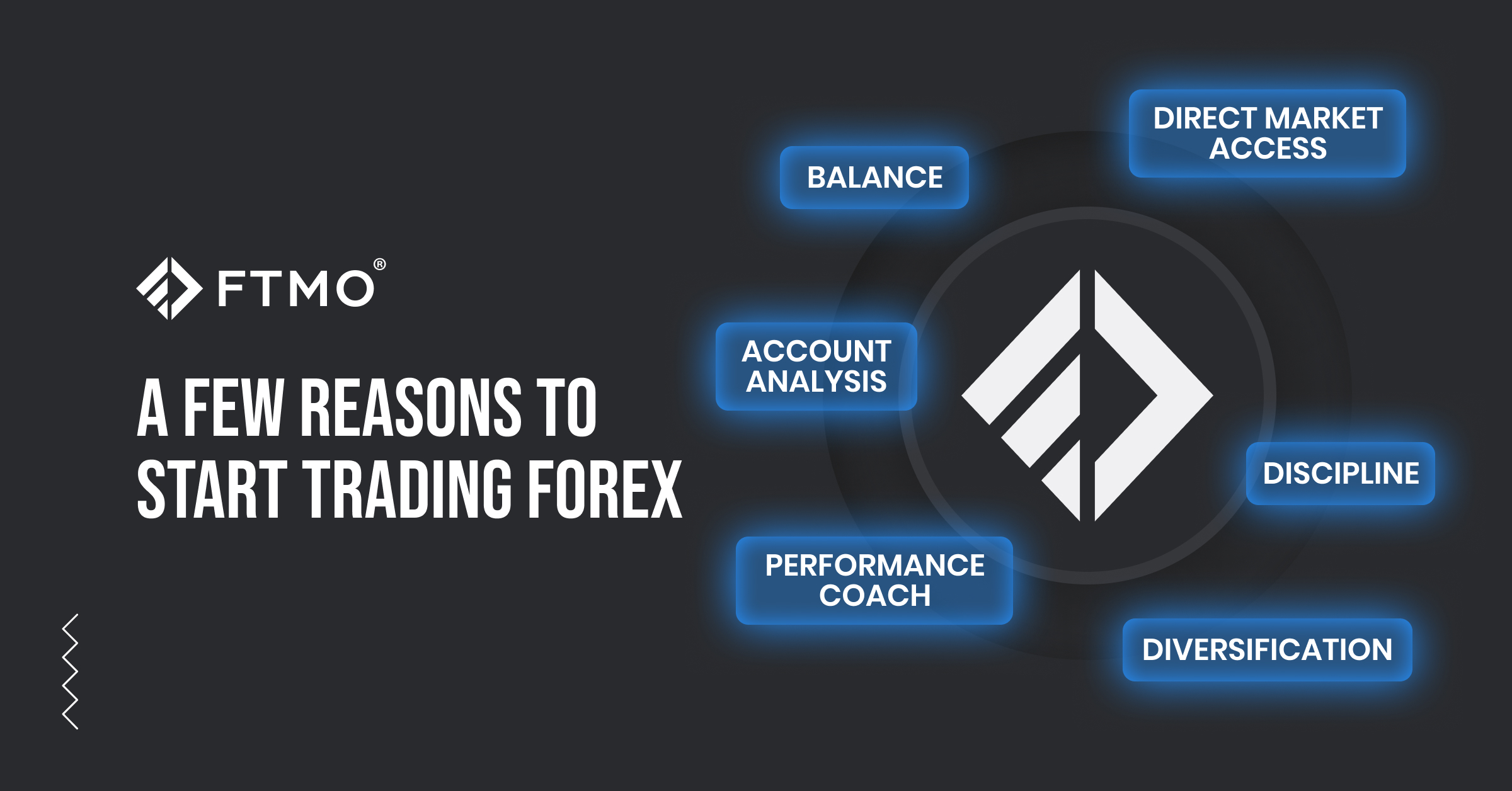 Trading Tips
A few reasons to start trading forex
Do you want to become a professional trader, or do you just want to make some extra profits while having a job? Forex trading offers interesting opportunities, however, many traders face pitfalls such as lack of funds or deficiencies regarding risk management. Being the market leader in the prop trading industry, FTMO offers solutions to help traders overcome these pitfalls and achieve better results.
Bigger account, bigger profits
One of the biggest problems for retail investors and Forex traders is the lack of capital. Almost all of us have experience with this and we all also know that it is impossible to achieve good results with a small account. If you want to trade safely with reasonably set SL and TP levels, you won't get very far with a small account. For example, with an account size of $7,500, a monthly profit of 10% (which is of course achievable and not small) means $750 in financial terms. It may be interesting for some people, but it is of course impossible to make a living with. Any reasonable trader must know that achieving 10% or more per month is certainly not easy, even with the maximum leverage of 1:100 that we offer our traders.
However, if you manage to earn 10% on an account size of $200,000, that's $20,000 in profits. Even after we deduct our profit share, you'll end up with $16,000 on your account. That's a very attractive amount of money, enough to make a very decent living.
Those of you who can achieve a similar result several times a year can seriously consider trading for a living and become financially independent. If a trader does well in the long term, we will increase their account size even more and our profit share will be reduced to 10%, leaving more profits for the trader. And for those who don't aim that high, they can still use their FTMO Account as a great way to earn extra money while having a job. In fact, even with a very conservative approach, you can make substantial profits with an account size of around $100,000 to $200,000.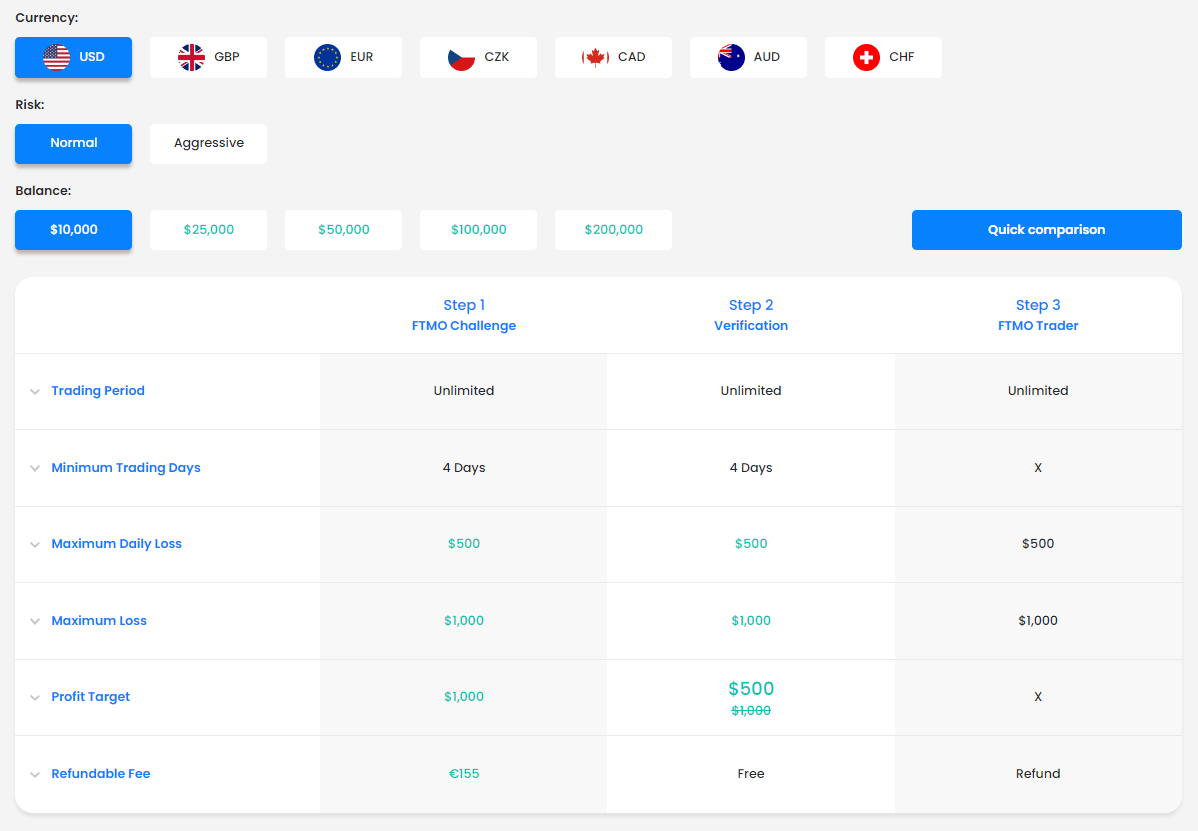 Our money, your psychological edge
Another benefit of trading for a prop trading firm such as FTMO from a psychology standpoint is that you are not required to invest your own money. As a result, you don't have to worry about losing your own savings. Yes, some may see this as an opportunity for reckless risk taking. However, this is one of the reasons why our FTMO Challenge is not offered free of charge. If someone wants to make big money, they have to be willing to invest at least a small amount of their own money. However, unlike some other companies, at FTMO you only pay a one-time contribution and don't have to pay any additional monthly fees. When you pass our Evaluation Process and get an FTMO Account, we refund this fee so you will be  actually only trading with our money.

Direct market access
Another advantage, which may not be apparent at a first glance, is FTMO's Proprietary Solution which is based on a pool of institutional liquidity providers which allows us to provide our clients with the best trading conditions and spreads to best simulate the real market conditions. This allows us to provide very low spreads and commissions (we offer zero commissions on Indices, Crypto and Futures CFDs), which is certainly not common in our industry.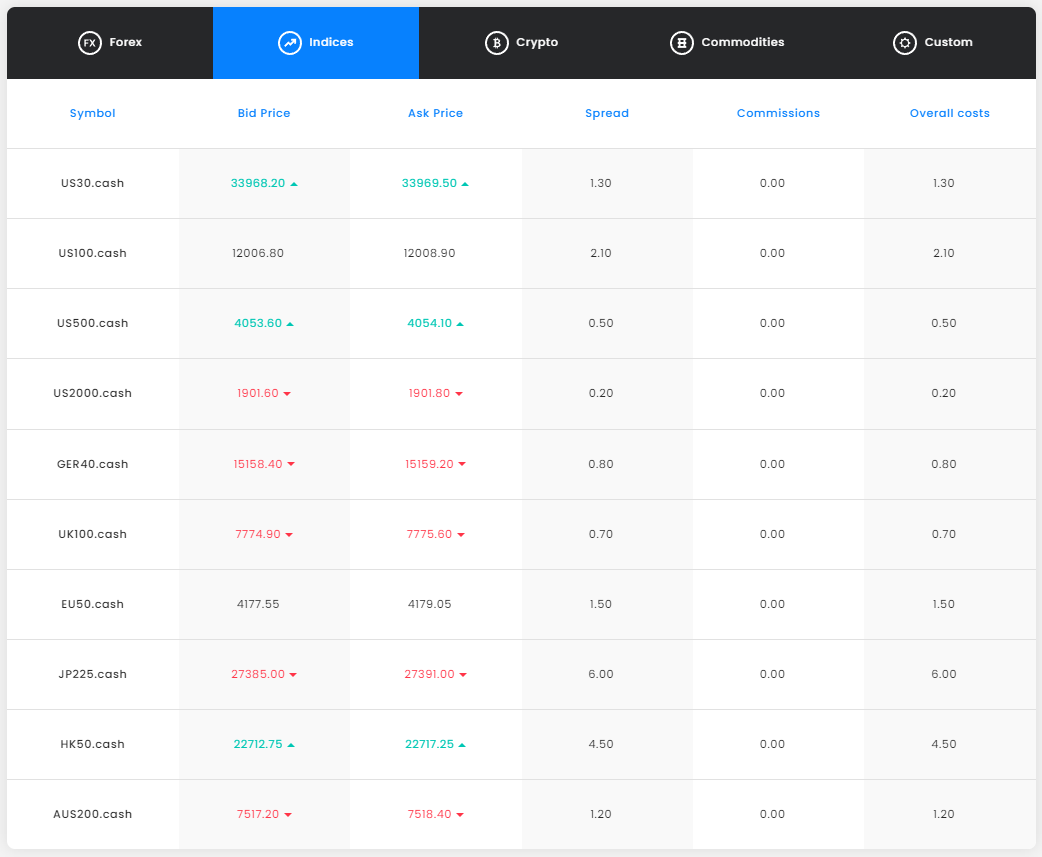 Discipline as the basis for success
By having clear and strict rules, we teach you to maintain the discipline that is the foundation of successful trading. At a first glance, the rules may seem strict, but the conditions for meeting them are certainly fair, as the Maximum Loss and the required profit are in a 1:1 ratio. This setup virtually limits your need for overtrading and overleveraging to achieve quick returns or make up for the unnecessarily large losses.
Thus, traders who have properly set up risk management and money management can profit over the long term using an approach to trading that best suits them. It doesn't matter if you are a scalper, an intraday trader, a swing trader holding trades for a few days, or a position trader who can stay in one position for several weeks. The FTMO Solution does not discriminate against anyone, even those who use Expert Advisors. An added bonus is that the discipline you learn by trading Forex will help you handle many situations in real life.

Sufficient selection of instruments
In addition to the freedom of access to trading, we try to offer you as many interesting trading instruments as possible. We don't want to overwhelm you with the number of instruments, so we offer the most interesting pairs traded on Forex, the most traded commodities, a selection of interesting stock titles and stock indices and last but not least the most famous cryptocurrencies.
Trading platforms and applications
We offer up to three trading platforms to help you profit from the movements of the investment instruments mentioned above. Those who like the classics, which are among the most widely used platforms for Forex trading, will choose MetaTrader 4. Those who want to use the advanced options for placing orders and technical analysis will prefer MetaTrader 5, and those who want a modern application with many interesting features will definitely like cTrader.
In addition to the trading platforms that are available to all Forex traders, FTMO offers a number of interesting applications and solutions to help you achieve better trading results. Account MetriX gives you a comprehensive view of how you are doing and what your overall ongoing results are. The Trading Journal archives your results and aims to simplify the whole process, the importance of which many traders underestimate for successful trading. The Statistical Application will show you meaningful and historical data-based probabilities of market behavior. The Mentor App focuses on your discipline to help you achieve even better results. The Equity Simulator allows you to test probability-based strategy, or money management and risk management.
Account analysis and performance coach
A comprehensive analysis of your trading account can provide you with important feedback that helps you eliminate errors and steer your trading in the right direction. This is one of the main benefits of FTMO that fits in with the concept of educating traders and improving their trading skills.

Another interesting bonus that you probably won't find anywhere else is the support of our performance coach. Psychology is one of the main factors affecting a trader's success and at FTMO we are very aware of this. That's why we offer our FTMO Traders the opportunity to consult with our performance coach, who can help you understand the issues limiting your results and can offer solutions to eliminate unwanted trading behavior.
Making money in Forex is not easy, which is why we are always looking for new solutions to take your trading to the next level. Our assistance will help you gain more capital and improve your trading skills and risk management. Your successes in turn motivate us to push ourselves further and to offer you better services and solutions.
About FTMO
FTMO developed a 2-step Evaluation Process to find trading talents. Upon successful completion you can get an FTMO Account with a balance of up to 200,000 USD. How does it work?.