New week & new funded FTMO traders share their experiences, strategies and more!
Trader André from Brazil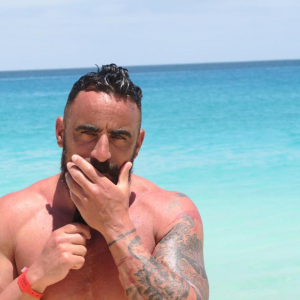 About me:
I started trading through the experience in horse races trading on bet365. But since I needed something that allows me a little more freedom in time I was naturally evolved to a binary option where I've been scammed and after that to forex.
Its been a long journey by myself but I believe I'm slowly getting there.
How do I trade?
Daily support and resistance (supply and demand zones), then look for patterns like channels, trendlines breakouts , and enter on pullbacks.
What went well?
My Challenge went smoothly but the Verification was a little painful for me. don't know if it was the psychological pressure (I'm a very anxious person), but it was a bit more difficult to achieve, even so, the objectives were easier than the Challenge stage.
What to improve?
My anxiety, the need to be in the markets, that has to change.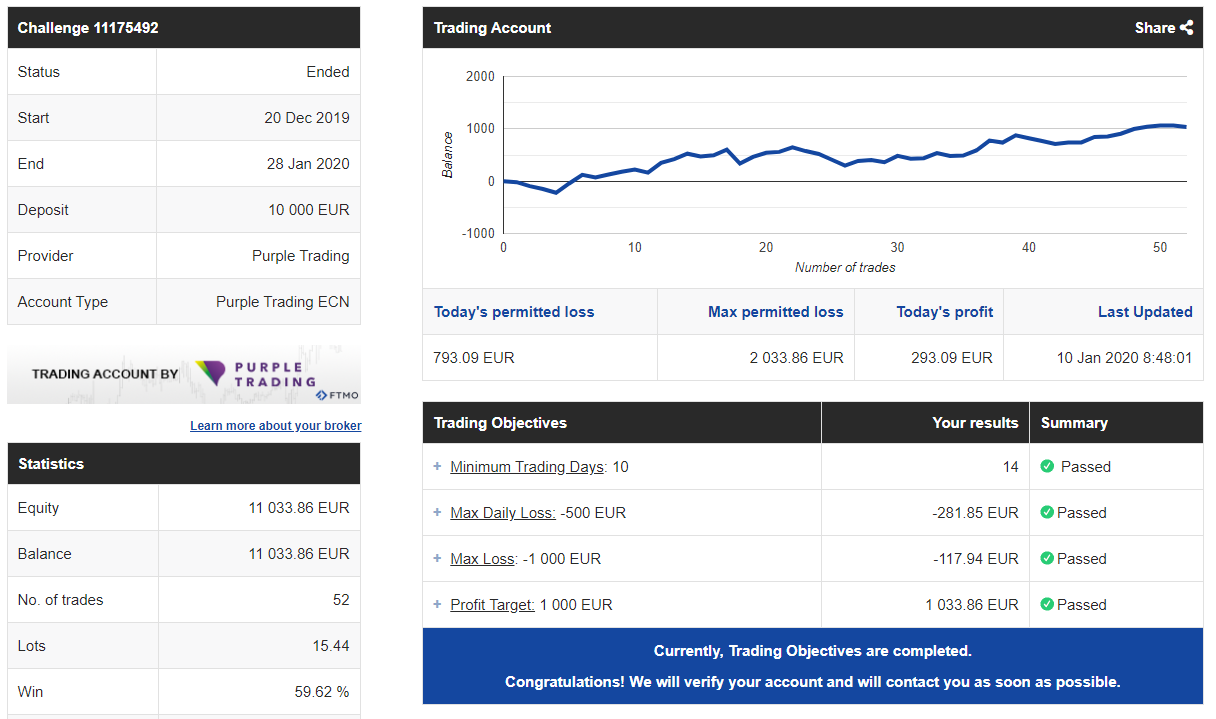 Has the Challenge helped me?
It was perfect for me, because of the rules on the process that keep me responsible and accountable for my mistakes. Before that I did not have a trading plan, so the Challenge was perfect for that.
Do I recommend the Challenge?
I would recommend the Challenge to everyone. I'm actually thinking of creating a YouTube channel and a telegram group to track my trading progress and I will obviously share my experience with you guys.
Trader Usman about discipline and patience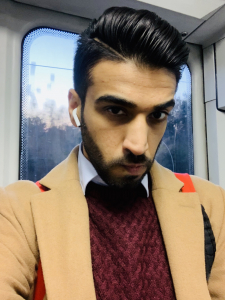 About me:
I discovered trading in 2012 while surfing on the internet, since then, it has been always one of my favourite hobbies, especially I was really good at math. My first ever trading account was in 2012 which I blew in a few weeks! (no knowledge) . I've tried to find a lot of information online but didn't find anything really interesting. So thought it was a scam. Suddenly 2 years ago, I found really interesting information online and from there all starts again.
How do I trade?
Basically zone to zone, the most recent support and resistance.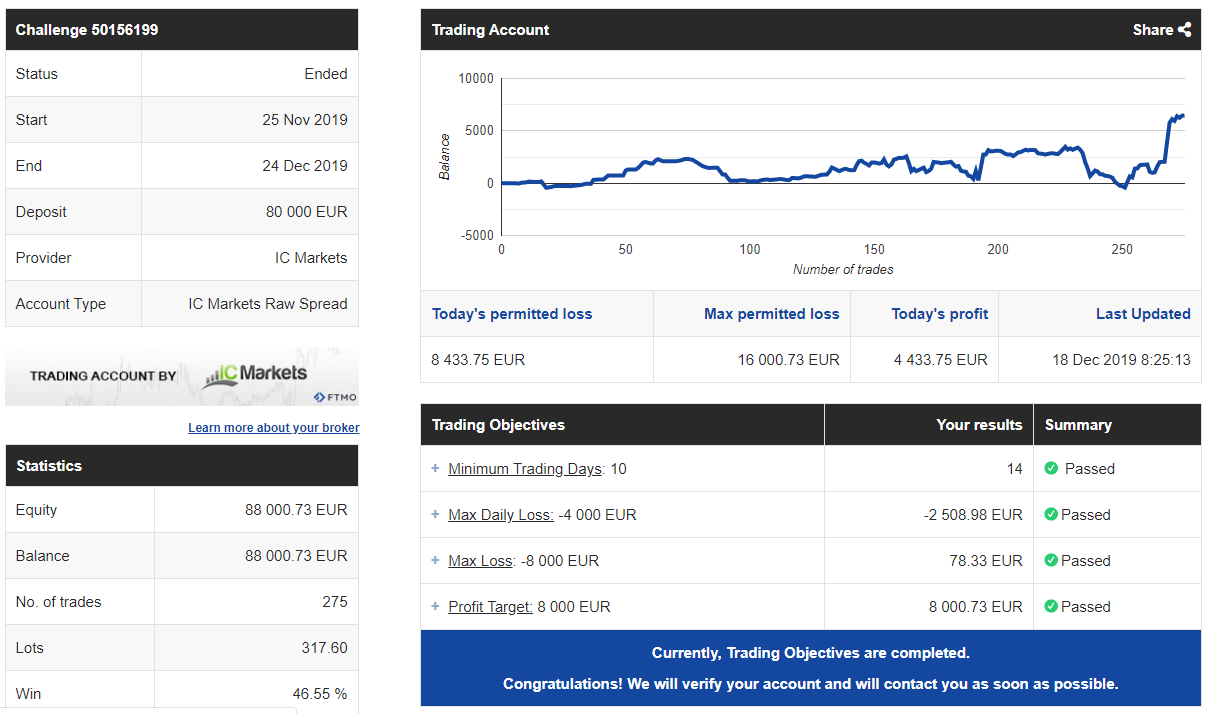 What went well?
It is hard at the beginning, but once you are in, wow you really enjoy the process! It's like a video game. If you follow the rules, you win! Especially it taught me one of the most important things in Trading " DISCIPLINE AND PATIENCE "
What to improve?
FOMO
Has the Challenge helped me?
Definitely Yes! Thanks to the Challenge, I understood a lot of things, mainly "You get paid for Wait"
Do I recommend the Challenge?
Of course! It takes your trading to the next level. Thanks to this Challenge, my trading has been improved so far.
Price Action trader Teddy from the Philippines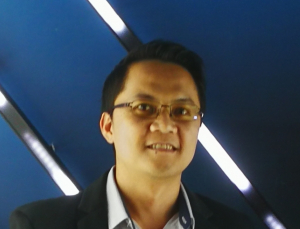 About me:
In a search for a secondary income, I came across a trading advertisement and attended the introductory seminar and started my trading journey.
How do I trade?
My trading strategy is based on price action. Top-down analysis from monthly TF and entry on the Hourly time frame based on candlestick confirmation.
What went well?
The Challenge and Verification test your discipline and patience which is very helpful in trading in order to be successful.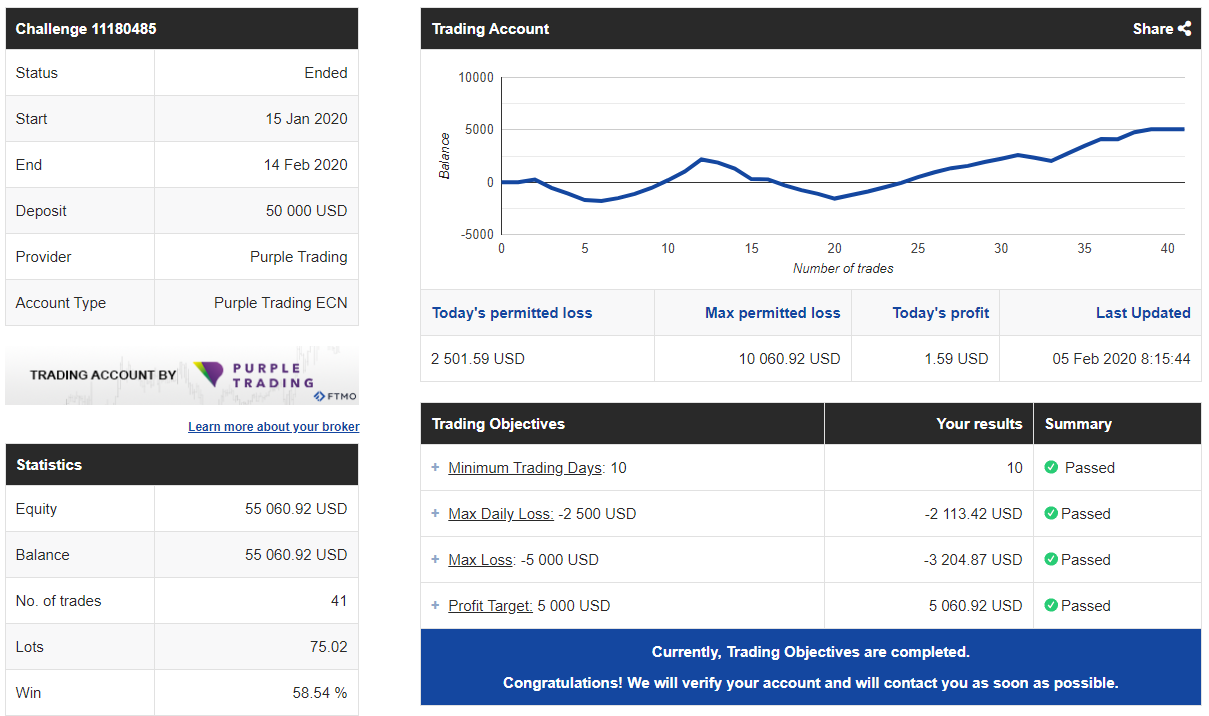 What to improve?
I need to control emotions. Greed is very tough to overcome causing overtrading and failure.
Has the Challenge helped me?
The Challenge helped me to stick to the rules, control my emotions and have better risk management.
Do I recommend the Challenge?
FTMO Challenge is a highly recommended venue to test your trading skills. It does not only make you improve your discipline but also rewards with trading account and opportunity majority can not afford.
Trader Shawn from Australia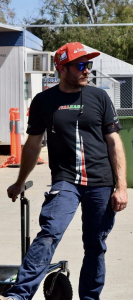 About me:
I started trading Crypto but was introduced to Traditional Markets by my Mentor.
How do I trade?
I'm a student of ICT, my models are based on study of price action with price moving from 1 area of liquidity to the next.
What went well?
My Challenge went easy, I struggled with my mental game early in the Verification, over trading and asking for too many pips in a consolidating market, I managed to pull it together in week 2-3.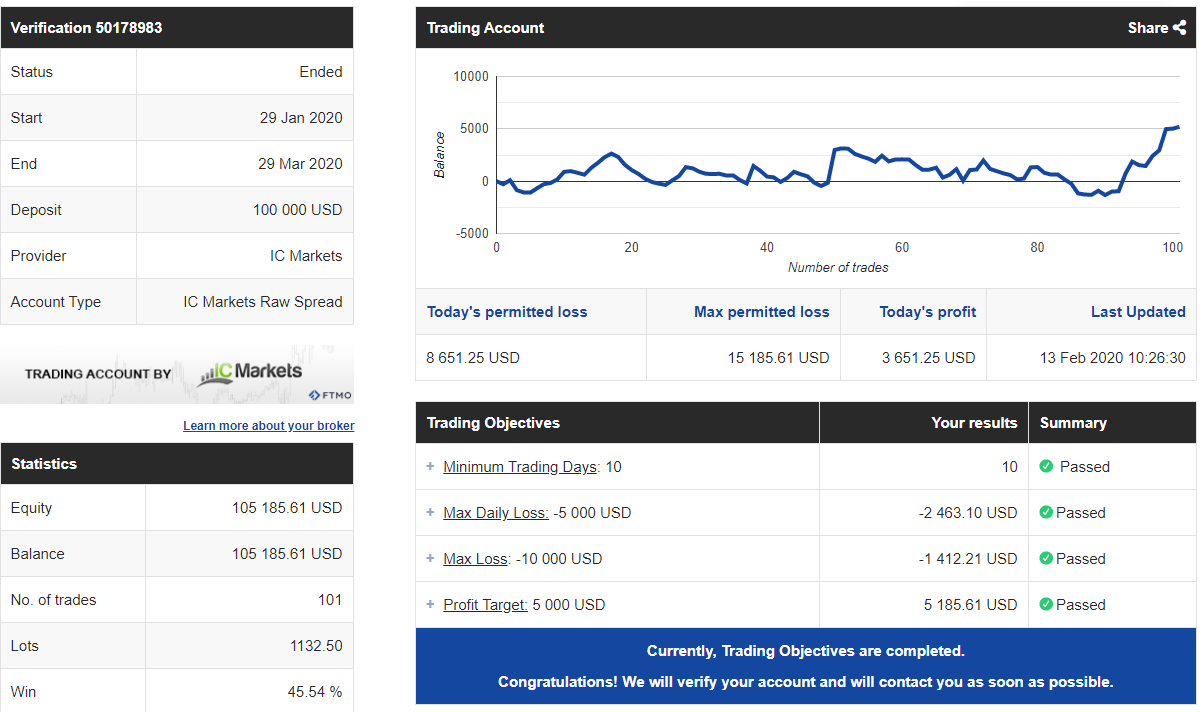 What to improve?
Impatience.
Has the Challenge helped me?
Absolutely, tracking your performance is one thing, having a deadline and goal measured and monitored is another, it really did help my trading.
Do I recommend the Challenge?
Absolutely, I have 4 friends all ready to take the Challenge right now.
Systematic trader James on his journey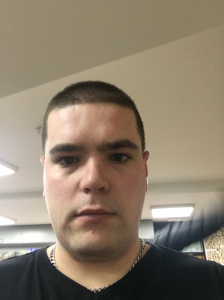 About me:
I got into trading after the birth of our second child, I always wanted to both be able to support my family and be able to be home for the kids, I began to research opportunities for both. This was how I came across Forex trading, I tried a few courses and strategies but nothing that enabled me to find any sort of consistency. I began to research further and found a mentor that had the results that I was looking for and got some guidance and mentorship from them. I have now been consistently profitable for the last 5 months and with my strategy, I'm able to maximise what I can take from the market whilst reducing my risk exposure safely and systematically.
How do I trade?
I trade raw price action, my charts are clean with no indicators on at all, I have two types of entry and only 1 way to manage the positions. This enables me to protect both my psychology and capital which are both important in trading.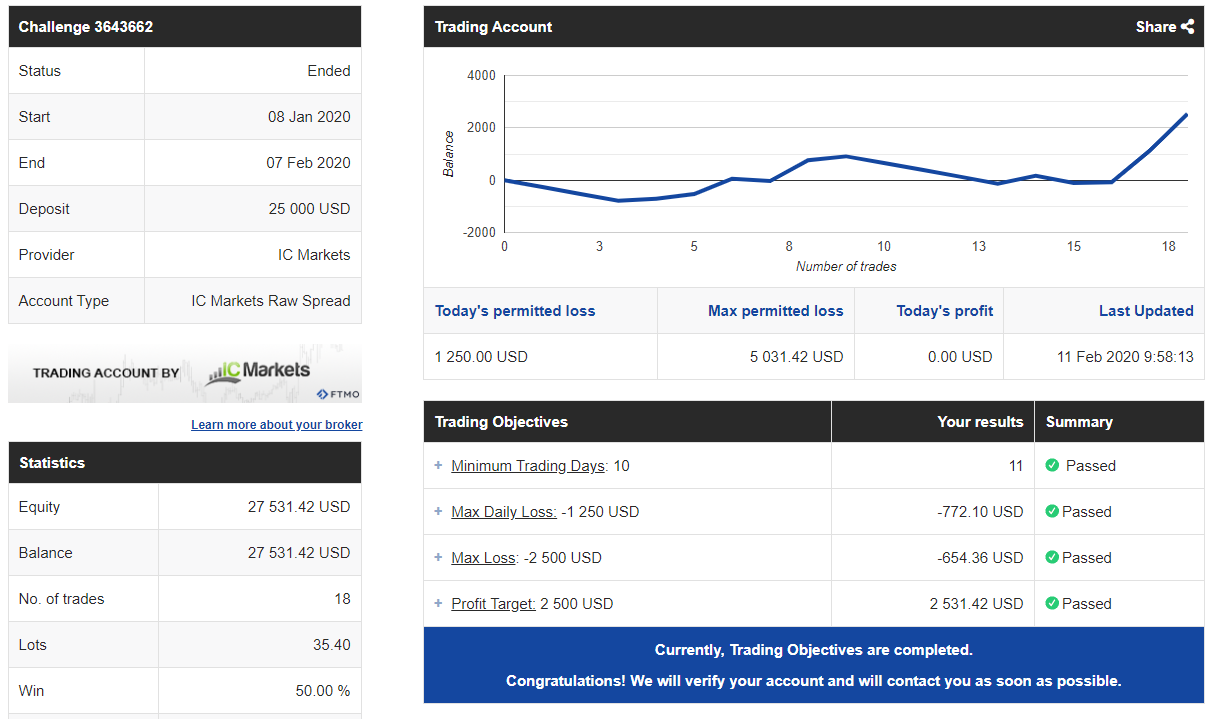 What went well?
My Challenge and Verification went very well and I'm happy with it. I was expecting that I would pass both without any issues knowing my strategy well and how it has previously performed. I am currently already signed back up for another Challenge too.
What to improve?
I'm always looking to improve and refine my trading and strategy. I backtest on a daily basis to gather more data and see how this is possible. Just as an Olympian will continue to train even after they have won a gold medal, I too will continue the process that has got me to be where I am in trading.
Has the Challenge helped me?
I don't think the Challenge had any impact on my trading as my strategy is pretty solid so I didn't change that as a result of the Challenge. It has enabled me access to more capital to trade in so I am very grateful for the opportunity.
Do I recommend the Challenge?
Yes, I already have and will continue to do so. I think it is a fantastic opportunity and a deal that is set up as a win:win:win for all involved (Trader:FTMO: Investors).
Ichimoku trader - Arafat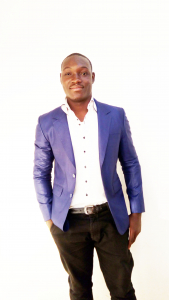 About me
I am Arafat from Burkina Faso, in West Africa! I discovered trading in 2017 but I really got interested and started practising two years ago.
How do I trade?
Well, my strategy is mainly constructed on price Action, using Support and Resistance Levels. I am a great lover of a special technical indicator known under the name of "Ichimoku" which allows me to filter wrong moves of the market and get accurate and good entry points.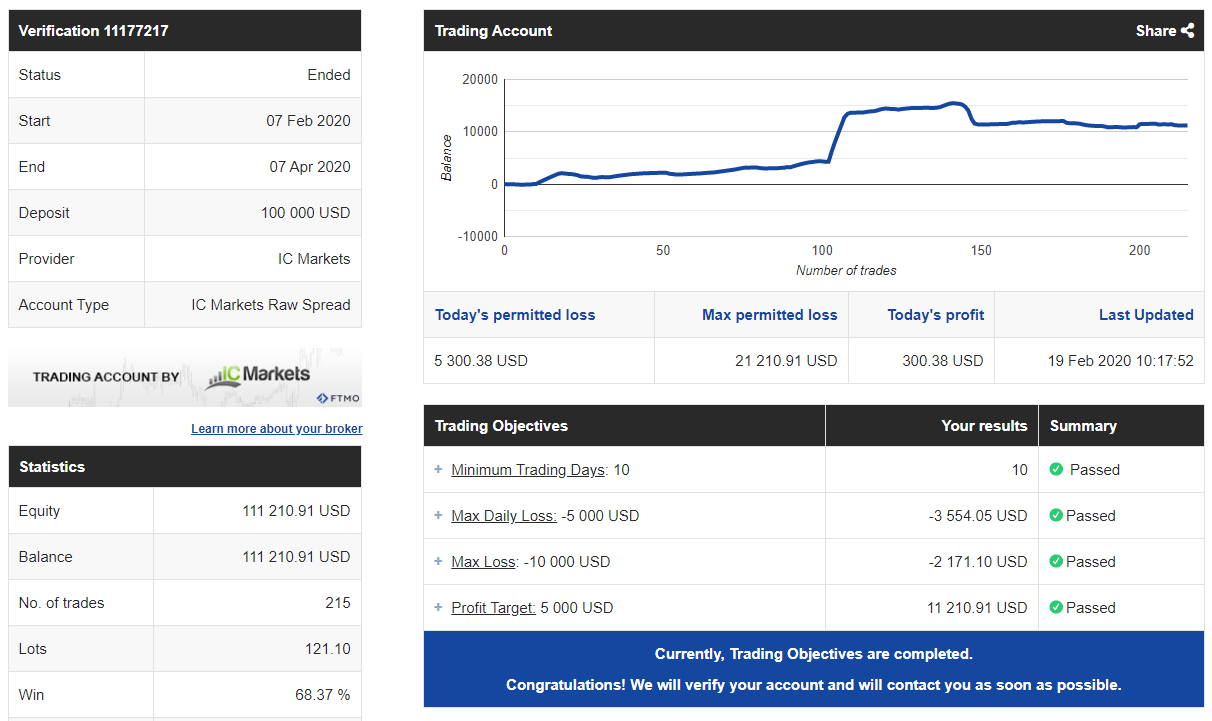 What went well?
It was pretty funny for me even if for my very first Challenge I failed because of a lack of discipline. I just then reloaded a new Challenge and finally managed to comply with the rules set for good fund management pass it.
What to improve?
Definitely, Discipline in one word! The market is done by human beings behind their screens, mistakes too.
Has the Challenge helped me?
Yes, of course, it was very helpful! And I just noticed through this process that having bigger leverage is a "suicide" for everyone who wishes to last on this market
Do I recommend the Challenge?
Yes, and I even started to talk all around me. Because it is not only an opportunity to get funded but also a discipline learning method.
https://ftmo.com/wp-content/uploads/2020/02/nahledak1902.jpg
628
1200
Adam Bakay
https://ftmo.com/wp-content/uploads/2019/02/logo_ftmo.png
Adam Bakay
2020-02-19 09:52:03
2020-02-19 12:52:49
A warm welcome to our new FTMO Traders