We received this article from one of our clients. Eugene G. is summarizing the benefits of trading other peoples' money while FTMO is benefiting from the increased performance of its traders.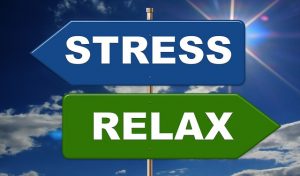 I have been trading my own money with little success. For 7 years, I have been profitable to a small degree, yet FTMO funded trader program has opened my eyes to another world. There's a certain shift in mindset once you know you are handling other people's money. There's a certain stressful environment and risk management is taken very easily into my stride. While doing my own account, the worry has always been to finance a loss that eroded my progress to date. That certainly has a detrimental effect on trading without a emotional burden. FTMO model allows me to be a professional, considering risk above selfish greed, the leveraged account and decent account size makes the trade worthwhile in my mind's eye.
The mediocre amounts dollars and cents now mean something to my eye's impression, seeing the capital of such amount makes me respect the double edged sword trading is really at such a degree. The clarity is heightened with rules on non trading on major impact news events, this instantly kills the gambler mindset hoping to profit on such a move. It keeps things realistic and rational. Going through the Challenges forces me to not simply develop a trading plan and risk management plan but to fully and strictly adhere to them. There's the maturity in trading development sorely needed for all traders, no matter which development stage they are at. I highly recommend any budding aspiring traders to give the Challenges a test and allow what kind of trader we are to be revealed to ourselves. Never mind the outcome, the learning is most treasured here. If one gets it, I believe the lesson learnt to be more valuable then becoming a funded trader eventually.
Thank you Eugen for this article.
https://ftmo.com/wp-content/uploads/2019/01/stress-391654_640.jpg
376
640
FTMO.com
https://ftmo.com/wp-content/uploads/2019/02/logo_ftmo.png
FTMO.com
2019-02-03 12:37:02
2019-02-03 16:16:10
Trading Other People's Money Versus One's own