New funded FTMO trader Tim from Thailand shares with us his journey to become a profitable trader. His journey wasn't easy, from the review you will learn that Tim is really dedicated to become a full time trader. We are happy to say that Tim finally found his niche in the markets and he discovered what was holding him back.
 "There is also no limitation on your trading style and you don't have to risk your own money. If I can pass it you can pass it too!"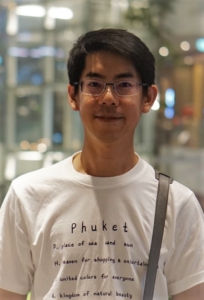 Tim, let's start with, you :). Tell us something about your beginnings.
I found Forex trading around 6 years ago on the internet as I tried to find an alternate source of income. In the first few months, it was filled with excitement, eager to learn new thing and the thought of financial freedom. However, the reality is harsh. I faced up and down throughout these past years and loss 6 figures in the market. My excitement turns into disappointment. I went through all the blogs, articles, forum, etc. Everything that I think will help me get better in my trading but it didn't help. Until recently (with the help of FTMO), I found out that one of my biggest problems is "Me". All this time, I did what successful traders don't. I tried to catch the top/bottom, overtrading, not admit I am wrong, etc. I thought "I know", "I'm smart", "I'm not wrong". It was all because of "Me (ego)" allow the problem getting bigger. Then I realized that and tried to change "Me" eg. Take profit more frequently, reduce the position size, not jumping into the market, put up stop loss, etc. Finally, I start to make it work and I think I am standing on the right track now.
What is your trading style?
I'm a discretionary trader who trades based on price action and moving average. I follow a pattern on lower time frames and confirm it on higher time frames. I try to take profit quickly as possible to reduce the exposure in the market.
What did you do well?
As I described above, I lose several challenges and verifications due to the "Me" problem. However, the experience made me realize how bad I am as a trader. These objectives were shaping my idea of trading and goal setting in this market.
What do you need to improve?
"Me" is the area I need to keep improving as I have to face the feeling of want to jump right in the market, open bigger positions for bigger profits, don't want to be wrong, taking a loss, etc. I have to be patience, focus and keep improving as long as I'm in the market.
Whas the Challenge benefitial to you?
It was really really helpful. If It was not because of the Challenge objectives, I can hardly realize how bad I am. Until you accept that you are wrong you cannot correct it to be right.
Would you recommend the Challenge to other traders and why?
I will definitely recommend this to everyone who is serious about trading. The objectives will keep your focus and be disciplined to your plan. There is also no limitation on your trading style and you don't have to risk your own money. If you can succeed in Challenge you can succeed in the real market. Don't learn it a hard way as I did and If I can pass it you can pass it too.
https://ftmo.com/wp-content/uploads/2019/07/Tim-from-Thailand.png
628
1200
FTMO.com
https://ftmo.com/wp-content/uploads/2019/02/logo_ftmo.png
FTMO.com
2019-07-02 14:19:12
2019-08-02 08:23:51
Trader Tim from Thailand shares his inspirational story