The train is not stopping! New and new successful traders join our ranks, almost every day. We bring you yet another batch of FTMO traders who passed the Challenge and Verification and got funded by us. These traders were kind enough to share their stories and experiences with us! We wish them to continue their success in the months and years to come. 
Technical and Fundamental trader – Xin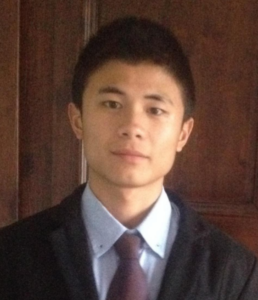 About me:
At the start, it was just curiosity but then it fascinated me so much that I went to University to study economics. I've been trading for 4 years with discrete results but now I'm very glad to have this funded account.
How do I trade?
I'm a technical analyst in trading, but I follow also fundamentals which gives me a longer-term view. So I really enjoy trading with multiple timeframe analysis starting from the bigger timeframe and then looking for entries on a smaller timeframe. My strategy is based on Gann high low indicator which gives me tons of signals but many of them are wrong so I'll choose carefully the best setups accordingly to the conditions (support/resistance/timeframe alignment) when I need to open a position.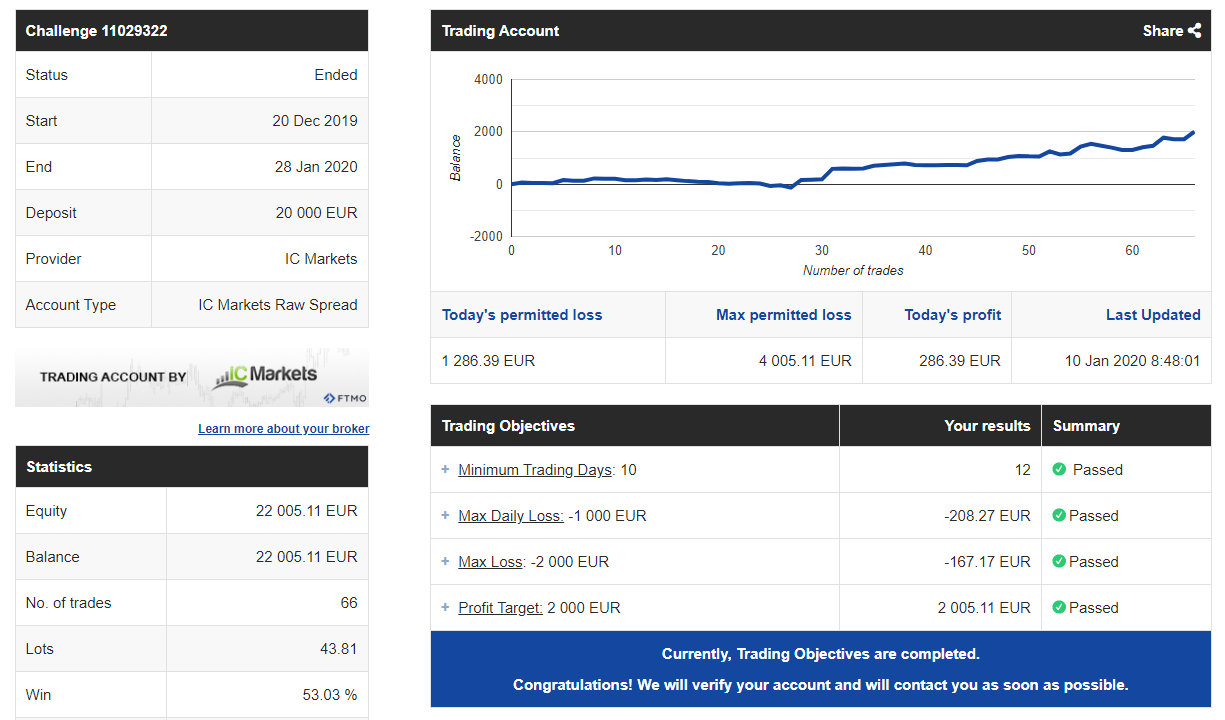 What went well?
Both the Challenge and Verification gave me some rigid rules that I cannot violate and that is very important because it made me very disciplined as a trader.
What to improve?
I think holding as much as possible is something that every trader should improve. When you get a very good entry on a forming trend but you exit too soon, it can be very disappointing. When I see recurring patterns in which some trend forms at the beginning of the week and it continues till the end of the week without any retracement. I just think that the Institutional traders are able to hold in these kinds of situations. So we should learn from the institutions because they are the ones who move the markets.
Has the Challenge helped me?
Sure it helped me a lot in being disciplined. Having these inviolable rules can help a trader to stick to the plan and being a trader and not a gambler.
Do I recommend the Challenge?
Anybody who wants to enter this world but not having the necessary capitalization, now they can thank to FTMO. So yes I would absolutely recommend it.
Software developer turned into a full-time trader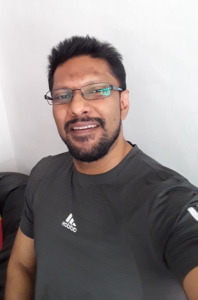 About me:
I am a Software developer, and a few years ago, I was interested in the forex market and went through the references while working.
How do I trade?
I am a swing trader most of the time. Scalping and intraday trading sometimes. So my basic strategy is price action and support/resistance level.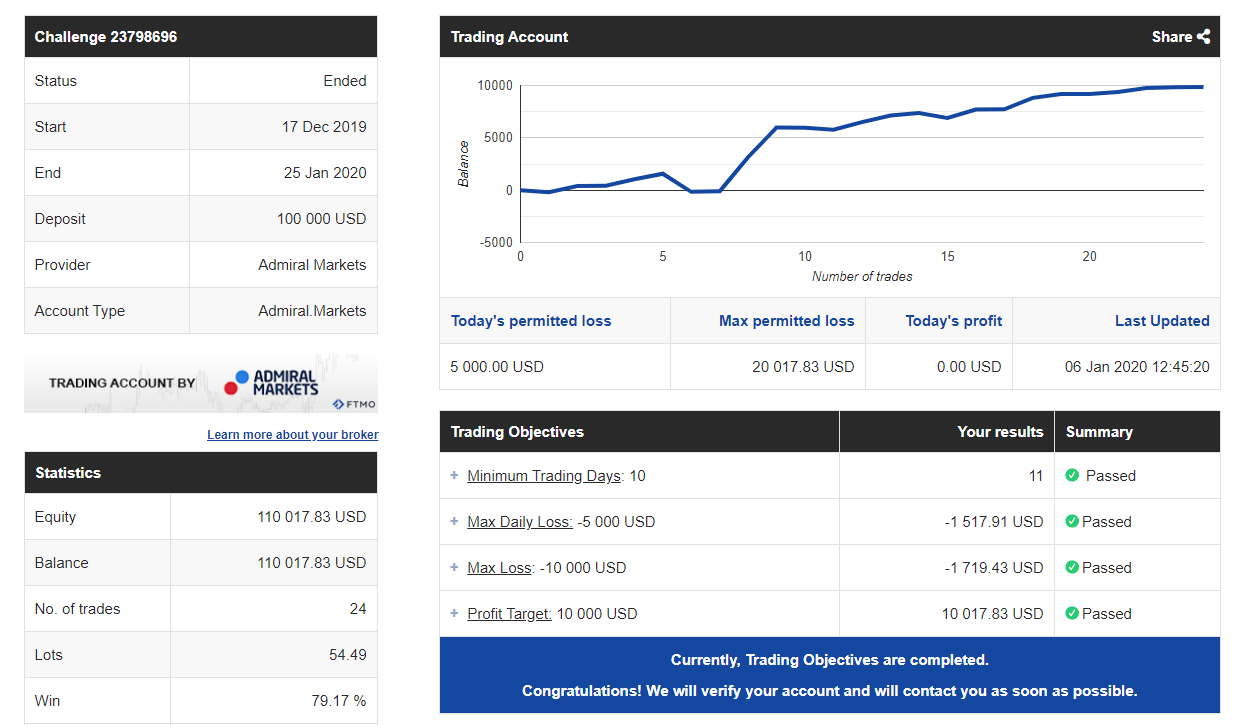 What went well?
I have tried three times. So I am glad to meet you guys to polish my discipline and strategy.
What to improve?
I need to improve more patience.
Has the Challenge helped me?
Yes, definitely.
Do I recommend the Challenge?
Yes, of course.
RD Singh, a young trader from India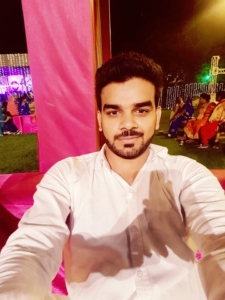 About me:
My name is RD Singh, I am 23 years old & live in India. I started trading 5 years ago. I did binary trading for 2 years then moved to forex and stock trading. Now I am full-time forex and stock trader.
How do I trade?
I use technical & price action with S/R levels.
What went well?
It's a great opportunity for everyone to improve their money management. It helped me a lot to learn something new.
What to improve?
Sometimes I took trade without following my rules.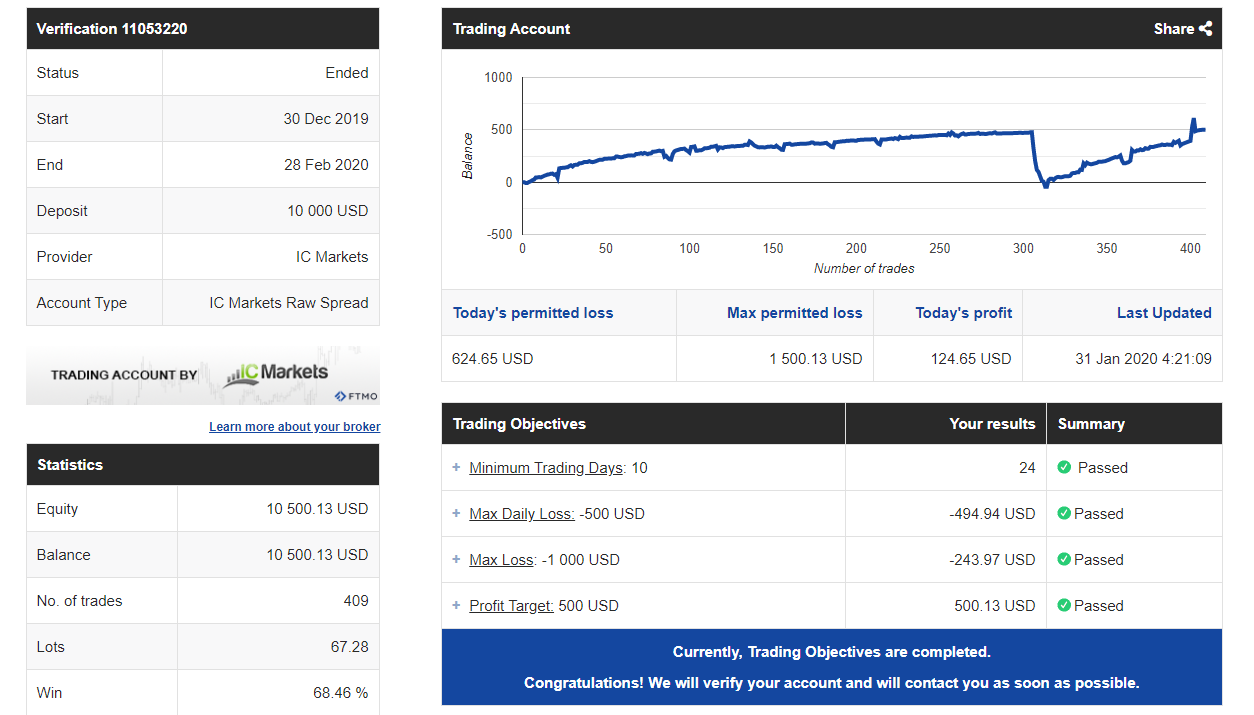 Has the Challenge helped me?
Yes, It is very helpful.
Do I recommend the Challenge?
Definitely, especially to traders who find it difficult to get funding & who are facing problems with their risk management.
Trader Gavin from California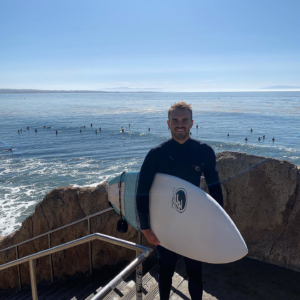 About me:
I live in Southern California near the beach and started trading in June 2016 the day that England voted to leave the EU. I had traded futures and stocks before then and on that night I wanted to find out how to "short the Pound" and that's when my FX journey began.
How do I trade?
My trading strategy is a very emotionless strategy that I have developed after years of researching and trading several different mechanical and discretionary based strategies and finding out which type of strategy fits the best with my trading personality. It attempts to capture moves during the early hours of the London session each day and has a very strict set of rules, stop, and TPs depending on the pair that is all based around capturing the initial momentum of the session.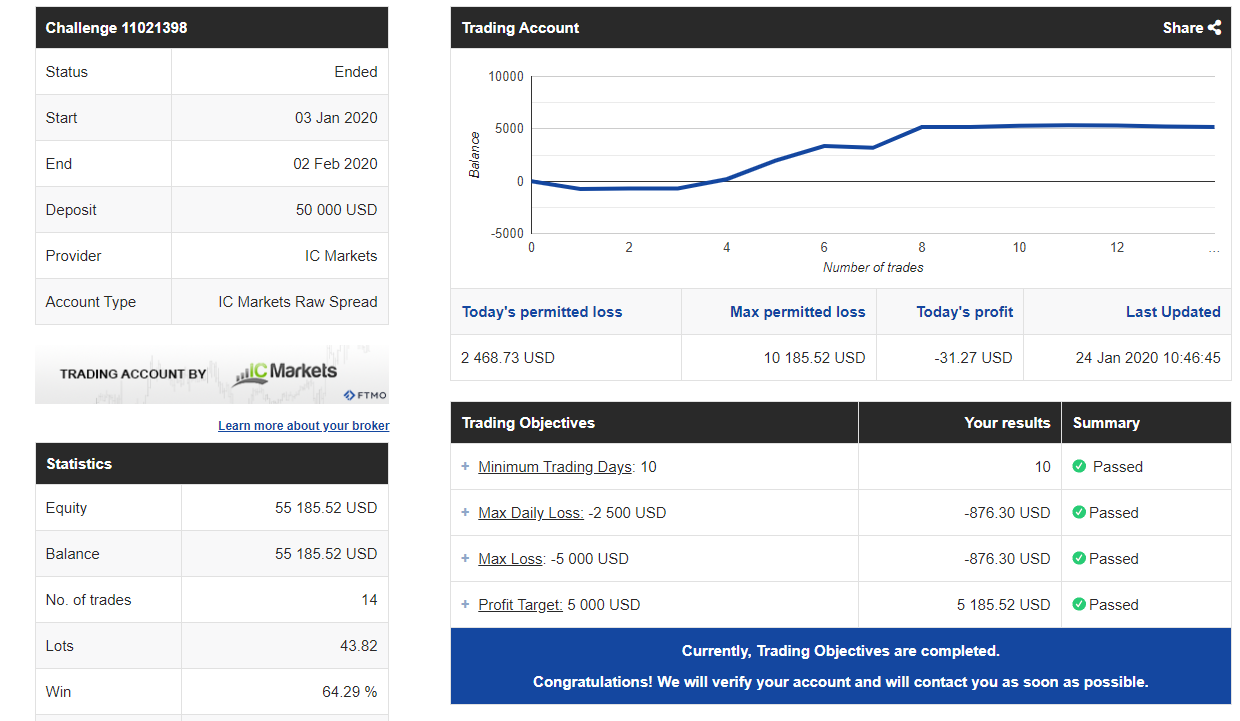 What went well?
I enjoyed the process and it couldn't have gone any smoother as far as communication and execution goes with the FTMO team. I was very impressed with them and the process they have in place. Regarding the TP, I think 10% in 30 days is slightly on the aggressive side for us traders who risk 1% per trade and even though I passed, I think even 40-60 days to hit 10% would allow some to trade more conservatively and not rush things.
What to improve?
I am fortunate enough to be managing six figures but in order to manage 7 figures one day soon, I need to be able to produce more accurate statistics on my accounts and I think FTMO's analysis tools will greatly help with that.
Has the Challenge helped me?
Yes, it helped me to put my skills and past profitability to the test and prove that I can do it within confined rules in a timed setting. It showed me to just trust in my strategy that I have built and it will work out profitable in the end no matter what happens during the Challenge.
Do I recommend the Challenge?
Of course.
Trader Jose about his journey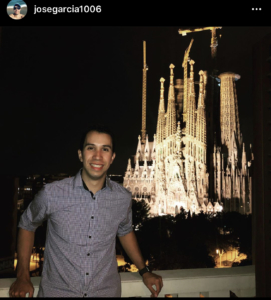 About me:
My older brother showed me this opportunity, I started about two years ago making courses all the time and I am profitable now. So, I'm happy to start trading with funded accounts so I can improve my lifestyle.
How do I trade?
I do a top-down analysis. Start looking daily charts and go down up to 15 min chart. I draw support and resistance, quarters points, trend lines, Fibonacci, and then I look for market structure and candle patterns based on how mature is a specific Trend so I decide when to enter and what type of trade to make it, whether intraday or swing trade.
What went well?
I think is great, is very quick your way to know and decide whether we are profitable or not. Which is great. Of course, you are the first company I do this with, so I have nothing else to compare it with. However, I think is super great.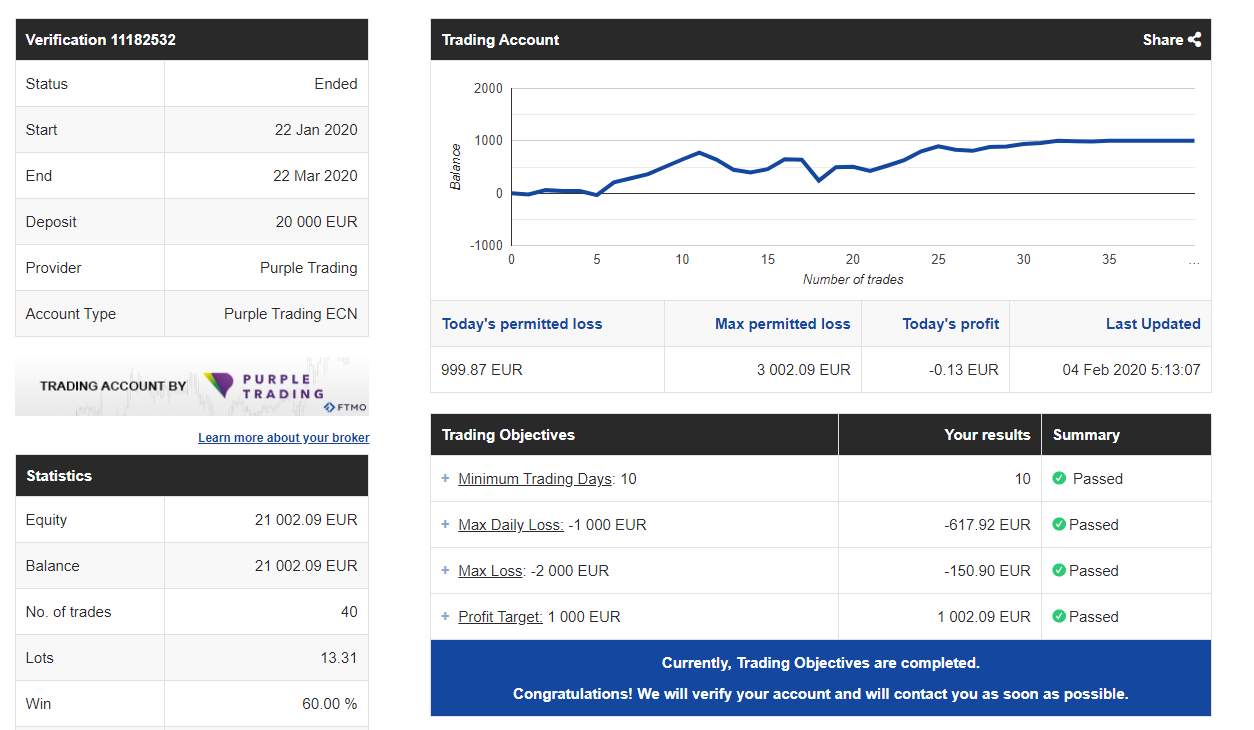 What to improve?:
I suffer from anxiety and sometimes that makes me do over-trading. But compared to some months ago, I'm way better because I'm working on that every single day. I used to focus on scalping not looking at the bigger picture. So I was looking at fake possible entries making me lose money or leaving too much money on the table because of early get out of a trade. I'm working on that every single day as well as I'm planning to make this for living.
Has the Challenge helped me?
Yes. Definitely, it helped me a lot to control my risk management on big size accounts. And because trading this type of accounts is what any trader wants, it is very helpful to know that with small size trades, at the end of the months you can still make a lot of money.
Do I recommend the Challenge?
Yes I have many trader friends that are waiting for me to start withdrawing so they can start the Challenge themselves.
https://ftmo.com/wp-content/uploads/2020/02/nahled.jpg
628
1200
Adam Bakay
https://ftmo.com/wp-content/uploads/2019/02/logo_ftmo.png
Adam Bakay
2020-02-11 14:21:27
2020-02-13 08:14:58
The train is not stopping!