Do you have your own trading system? Does it have a strict set of rules that you follow every time you enter the trade? One of our technical trader decided to completely reveal his strategy, shows graphical examples from the chart and shares his systematical trading plan with you. Be inspired by his 'Gold Method'.
The Gold Method
It all starts with the top-down analysis. On a Monthly timeframe, I'm looking for long term direction, utilizing S&R zones and channels. The purpose of the Monthly TF is to create a directional bias.
Moreover, once the price reaches a support or resistance level, we stop selling or buying and start looking for a bullish/bearish reversals. We cannot continue to sell or buy unless and until we have a monthly candle close below/above the support/resistance level.
Then I drop down to the Daily timeframe which I use to determine Buy/Sell Zones and use trendlines and Fibonacci, as well as support and resistance.
Finally, I'll drop down to the 60-minute chart and also plot Fibonacci in the direction of the Daily TF, as well as trendlines, support & resistance and anything that could also be used as support and resistance.
** The only reason I use the 60 min TF is for a better risk management as I do not change our directional bias!!
Then it's just a question of getting retracements to a suitable level where I'd have at least a 3 to 1 risk-reward ratio and then use either a CTL break or the 5-minute for entries and also stop loss placement. Refer to the checklist below.
On the Daily TF, especially during summer months, we can look for consolidations and Range-trade with a directional bias. Most likely places for consolidations are after D ext is reached and after a D ext on a Gartley is reached.
When we get to obvious spots of Support/Resistance, we can take a portion of the trade off and look to re-enter upon a pullback.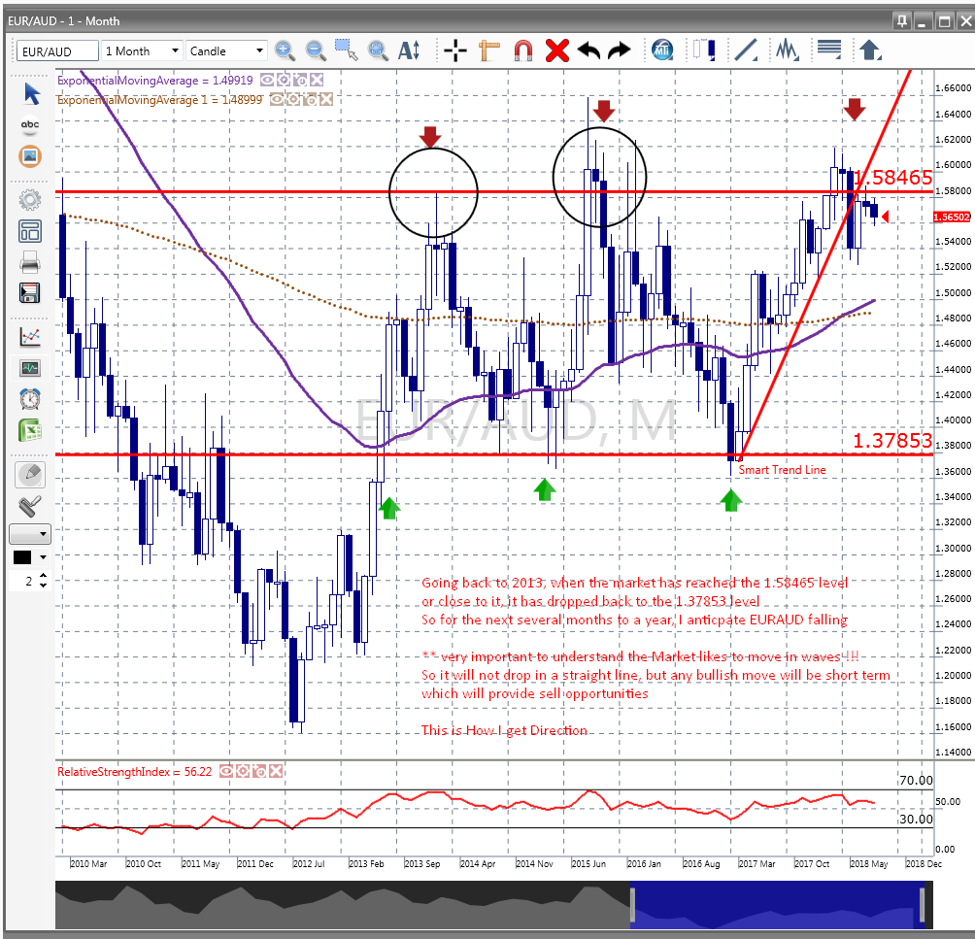 Once a Directional bias is established from the Monthly Timeframe, we can go to the Daily Timeframe.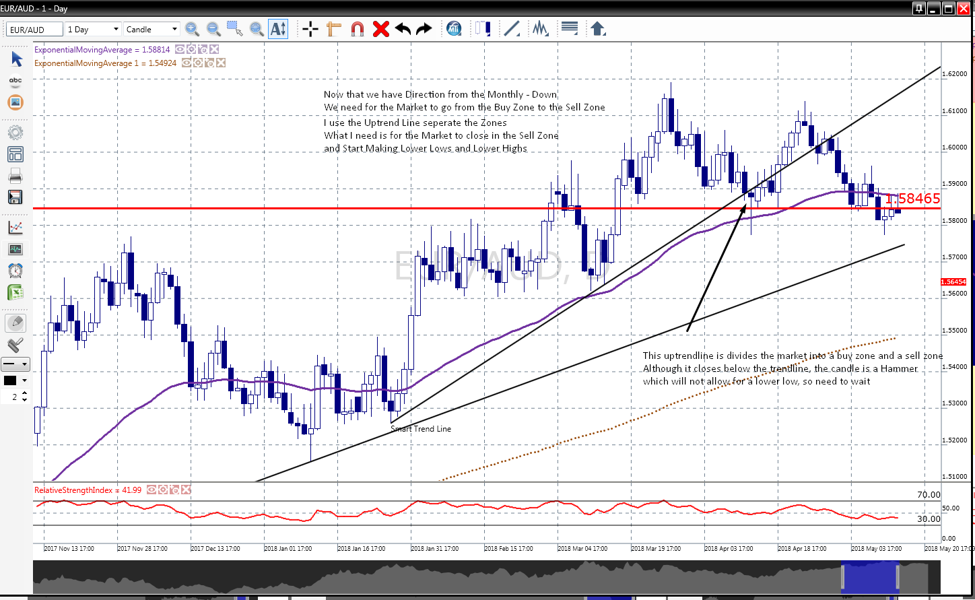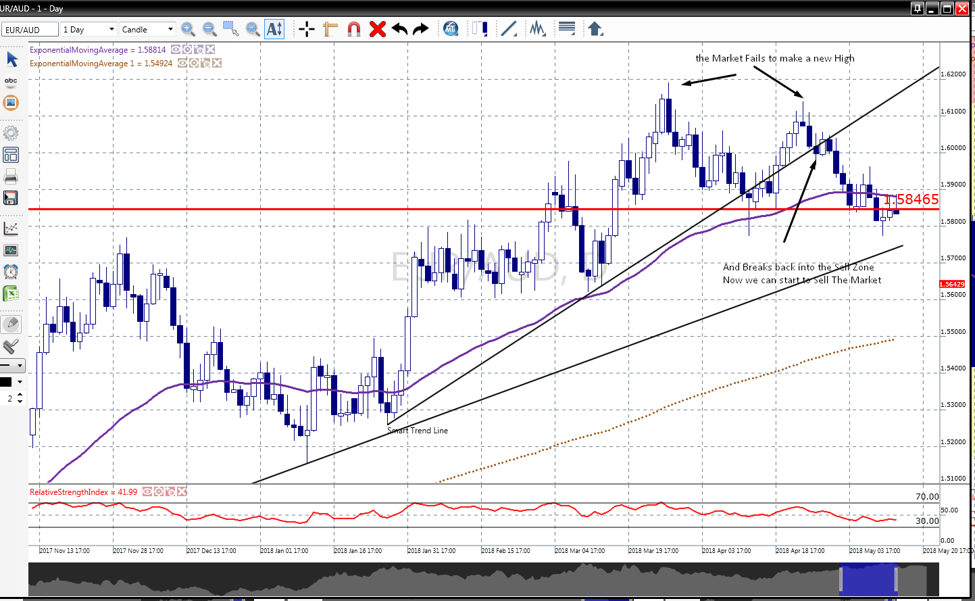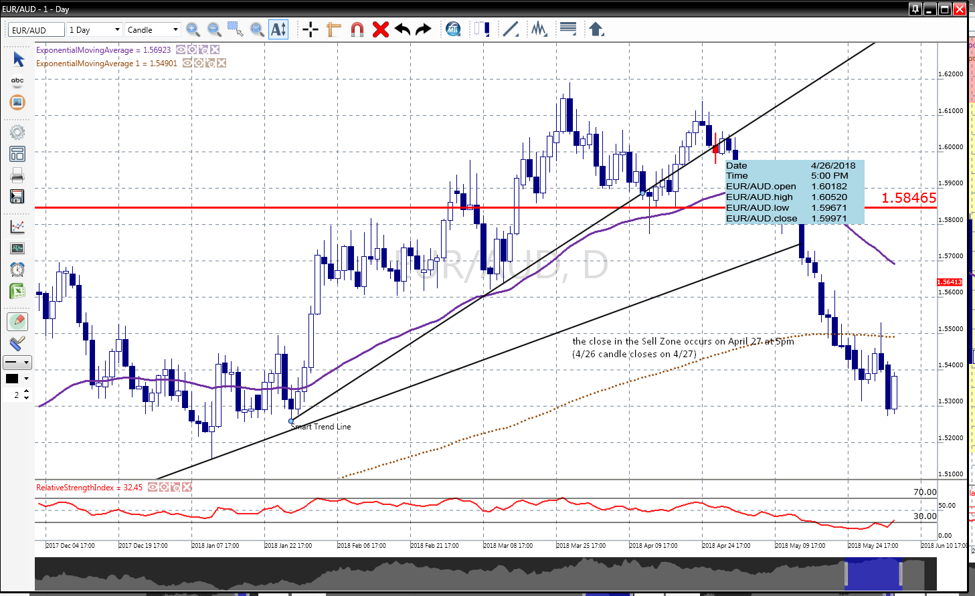 Once in the Sell zone on the Daily, we can drop to the 60 for a better risk management: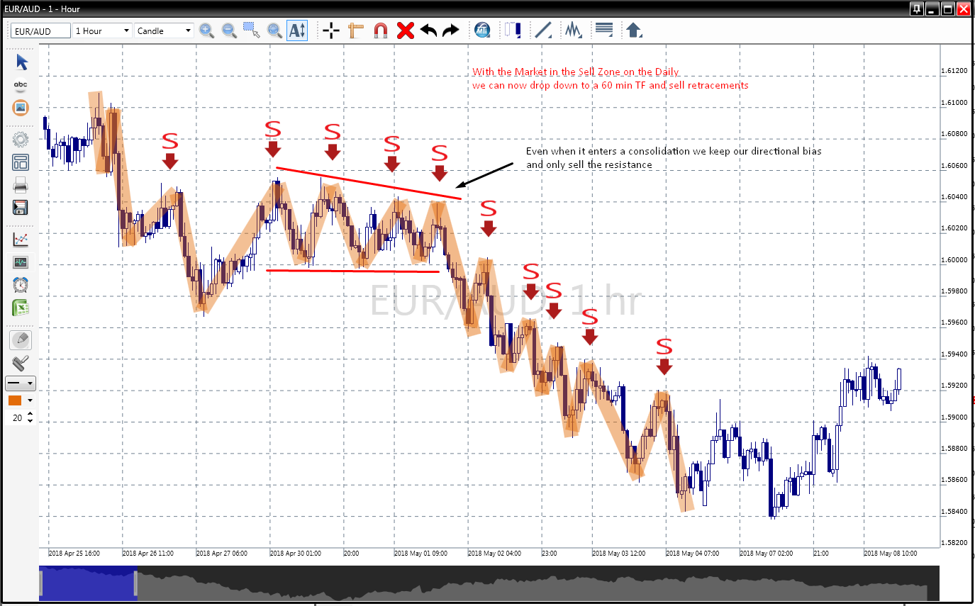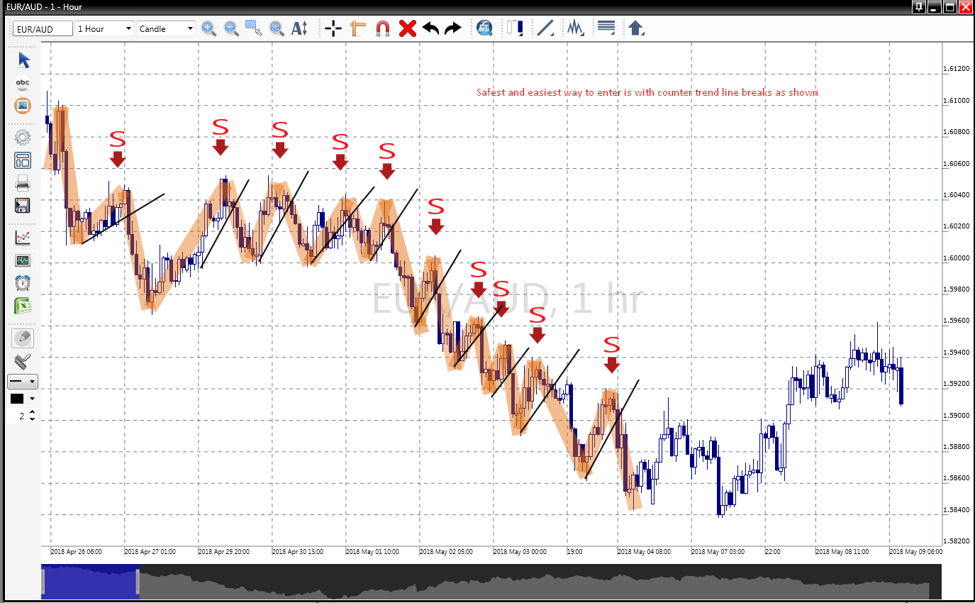 Turn Loser into Winner:
If we bought low in the buy zone but the market goes against us.

Draw a down Fibo sequence and place a buy limit order at the down D ext. (counting on the market to pullback, higher, when the D ext is hit)
Use a 50 pip SL
If triggered, then look to close both trades at either the down TL or the backside of the up TL
** See if we can use to place initial order?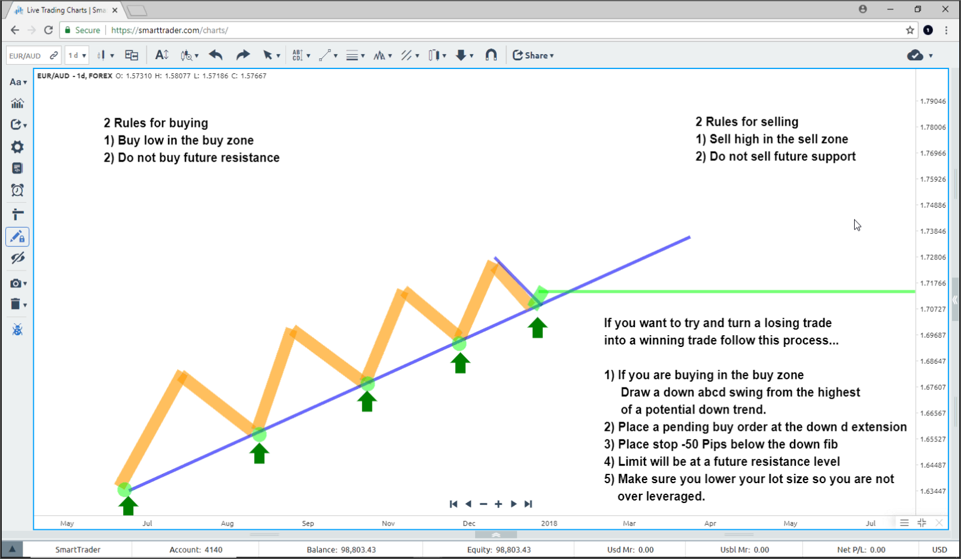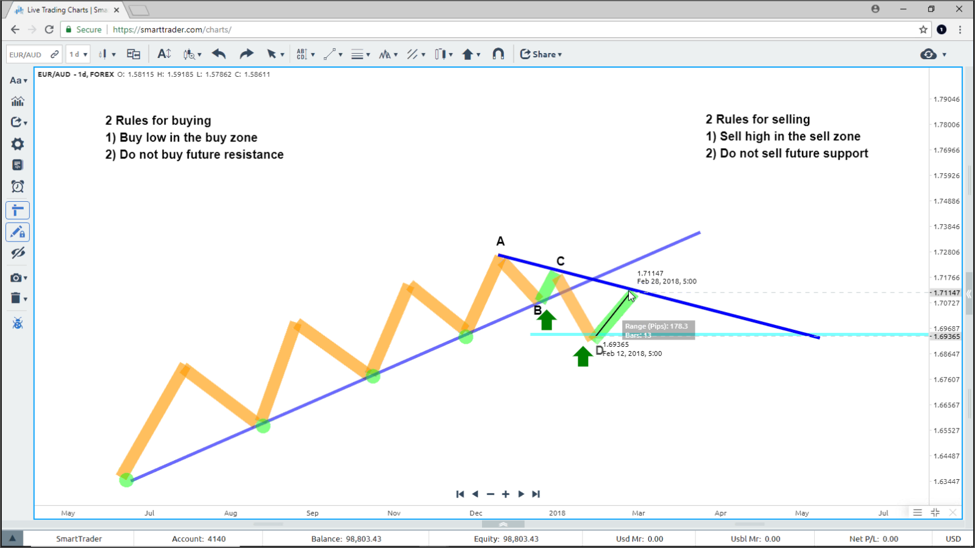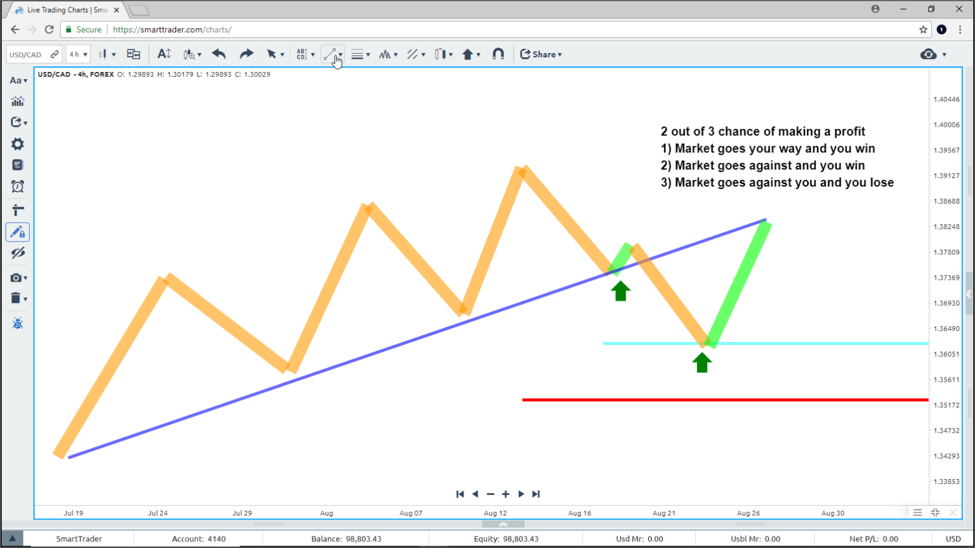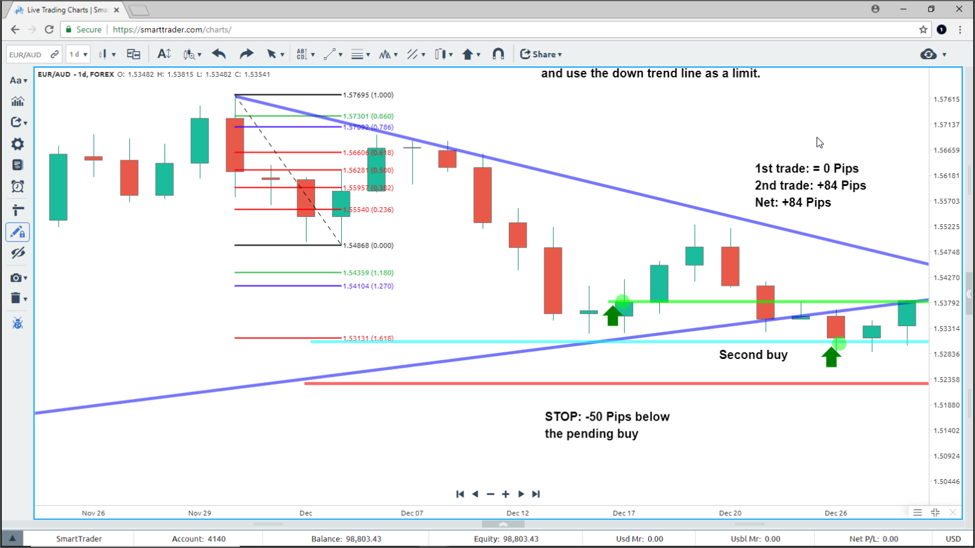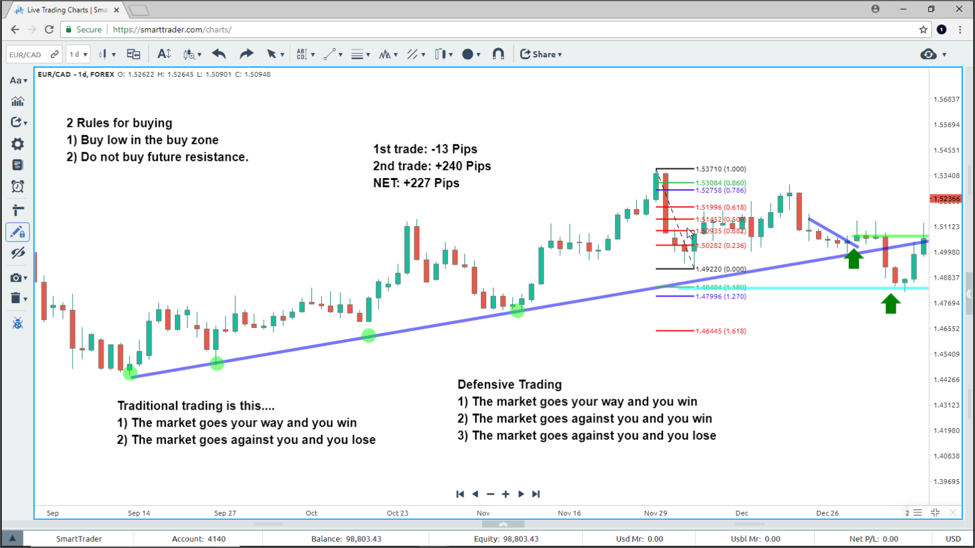 More examples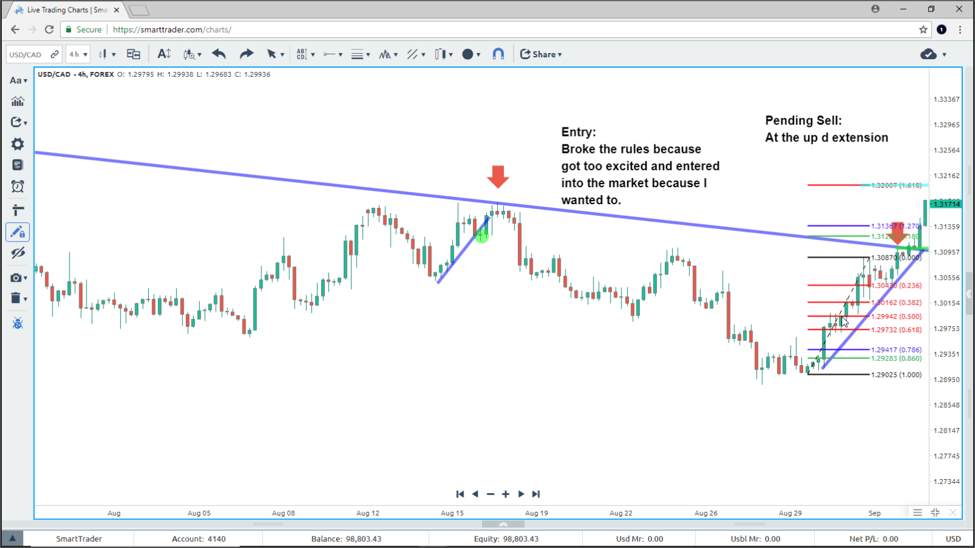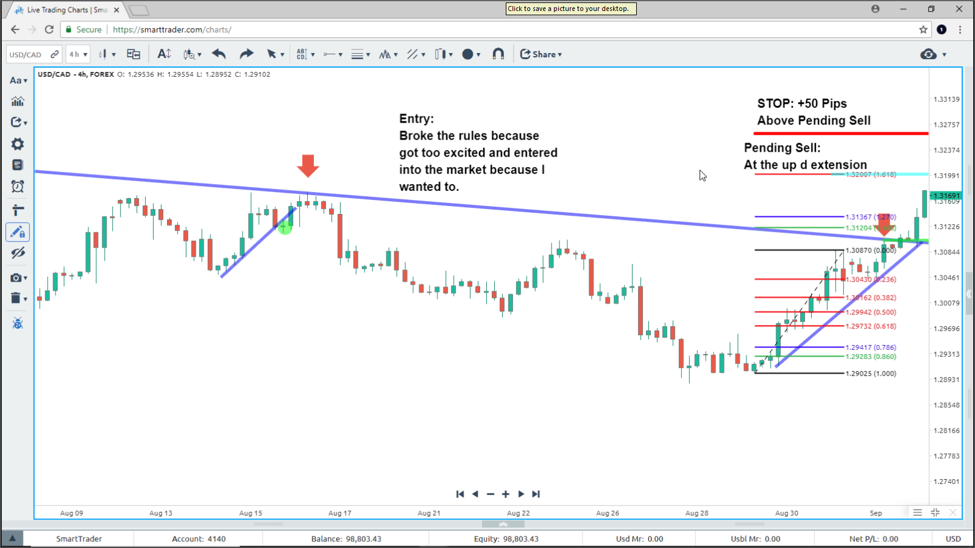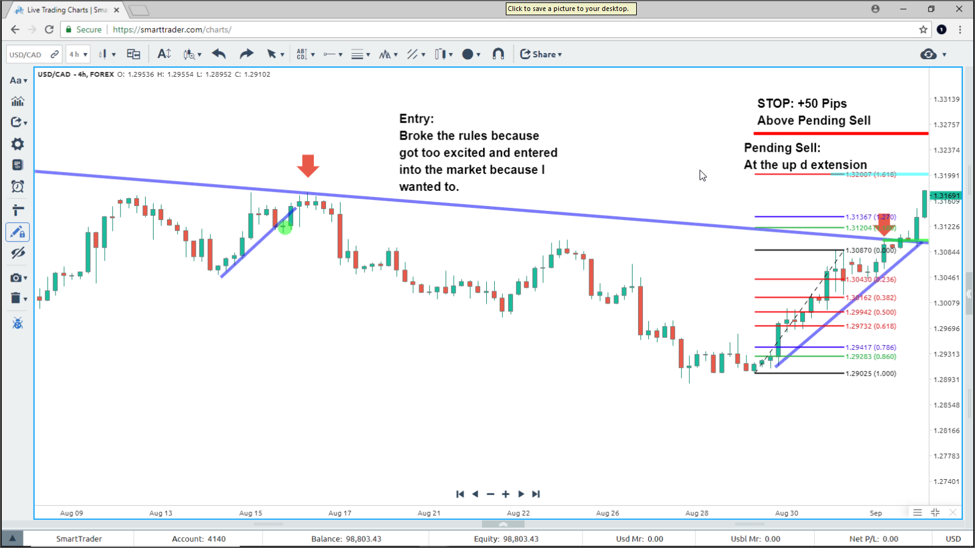 Expect a pullback:
If Market is in an uptrend and hit it's Daily D ext.
Go to the 60 min Timeframe:
Need Market to break up the trend line, entering into the sell zone.
Need market to form a low in the sell zone ( 2 to the left and right).
Need a move back up to form a high, lower than the last high.
Need either a counter trendline break or candlestick formation to sell.
Checklist
| | | |
| --- | --- | --- |
| 1. What is the Monthly Direction | Buy ____ | Sell ____ |
| 2. What Zone is the Daily in? | Buy ____ | Sell ____ |
| 3. On The 60 min chart: | | |
| a) Are the candles above the trendline? | Yes ____ | No ____ |
| If all on left or right are checked, then proceed: | | |
| 4. Has the market made at least .382 retracement? | Yes ____ | No ____ |
| 5. Is the retracement at least 3 candles? | Yes ____ | No ____ |
| 6. Is RRR 3-1 or better? | Yes ____ | No ____ |
| 7. Is the market waving properly? | | |
| a) If buy, is the market making higher highs and higher lows? | Yes ____ | No ____ |
| b) If Sell, is the market making lower lows and lower highs? | Yes ____ | No ____ |
| If all yes, then you need at least 2 of the following: | | |
| 8. Is the Market at or near a Fibo level? | Yes ____ | No ____ |
| 9. Is the market at a past level of support/resistance? | Yes ____ | No ____ |
| 10. Has the Market fulfilled a counter Fibo cycle? | Yes ____ | No ____ |
| 11. Did the market break the CTL? | Yes ____ | No ____ |
| 12. Did a bullish/bearish candlestick form? | Yes ____ | No ____ |
If you have at least 2 of the above, enter the trade.
** Remember, it is my job to buy low in the buy zone and sell high in the sell zone.
https://ftmo.com/wp-content/uploads/2020/02/
628
1200
Adam Bakay
https://ftmo.com/wp-content/uploads/2019/02/logo_ftmo.png
Adam Bakay
2020-02-13 13:13:28
2020-02-13 14:17:59
The Gold Method