So many new traders pass our evaluation process on a regular basis. As we enter the second half of this year, be inspired by those who successfully demonstrated their trading skills, determination, and above all, had the attitude to treat trading seriously as a profession and with the winner's mindset.
Trader Sanjin trades for 6 years. What has he learnt?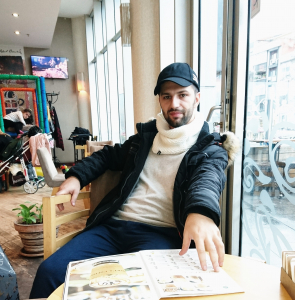 How did you manage your emotions when you were in a losing trade?
I've been trading for about 6 years now, It's been a while since I had any emotional impact on my losing or for the matter of fact winning trades. I simply treat them as "Cost Of Doing Business" and get over it rather very quickly.
How would you rate your experience with FTMO?
So far no issues, everything works very smooth and nice - If everything stays the way it is, I'll be glad to have long term cooperation with FTMO.
What was more difficult than expected during your Challenge or Verification?
I would say that market conditions weren't really the best for Day-Traders past 4 weeks, hence why I struggled a bit but managed to complete both Challenge and Verification within a minimum of 10 Days - I did find that part the most challenging or difficult though.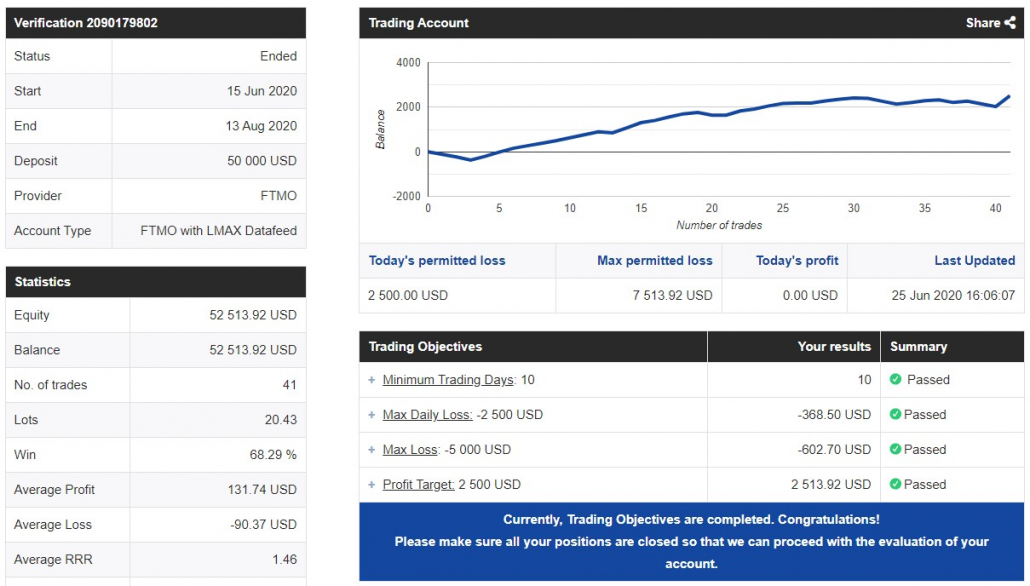 How does your risk management plan look like?
Risk management is really my Edge as a trader, this is the topic that I went really deep and developed both very passive and aggressive strategies. Without going in too much details, I can say I typically use standard 1 to 2% max risk allocation per trade but during Challenge and Verification Phases, I used 0.25% up to 0.5% risk allocation per trade to ensure I do not violate rules under any circumstances.
How did you eliminate the factor of luck in your trading?
I would say; I back-tested my strategy, gathered a lot of samples and data until it gave me enough information to know what my trading plan is and clearly define what my trade conditions are, Strike Rate / Winrate, Risk to Reward Ratio and many other factors. Knowing this information gives you enough confidence to know you will be occasionally wrong but winners will overcome losers based on statistical numbers, especially Winrate&RRR. This way I see trading as a Game of Probabilities.
One piece of advice for people starting the Challenge now.
Do not rush, I know everyone wants to complete Challenge and Verification as fast as possible or rather within 10 Days. If you're Scalper or Day traders, then in my opinion you have advanced over SwingTraders to complete this within 10Days. But there is nothing wrong if it takes longer to complete Challenge/Verification. Sometimes market conditions are just not right or not in your favour, or you simply you can't find any setup, for this very reason you have 10-30/60 Days to complete Objectives. - Just do not rush or force trades and have very strict trading and especially Risk Management rules. Good Luck!
Trader Jacob shares the key to long term trading success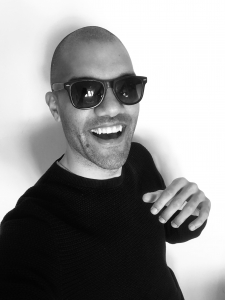 Has your psychology ever affected your trading plan?
Yes. Over the years, I have struggled a lot with my trading psychology. In the past, I had a lot of discretion in my trading and this really messed with my emotions when being in a trade. Having a strategy with no discretion really helped me to overcome this and supported me in becoming consistently profitable.
How does passing the Challenge and Verification changed your life?
Passing the Challenge and Verification will change my life dramatically as it will enable me to take my trading journey to the next level and hopefully, one day, allow me to go full time. One of the major hurdles for retail traders is access to larger capital. With proper risk management, it can literally take years and years to get to a stage where you can build enough capital to go professional, however, being FTMO funded significantly speeds this whole process up and I'm truly grateful for the opportunity they're providing.
What do you think is the key for long term success in trading?
For me, it's good risk management and a proven strategy that you believe in. If there's any doubt in your mind about your strategy, it will see you questioning your decisions, changing your entries/exits and it will be very hard to quantify your outcomes. If you have a 'set in stone' trading strategy with no discretion, it means you can backtest with confidence and really determine the overall profitability of your strategy. This in turn will really help with your trading psychology which is the biggest hurdle to overcome in trading.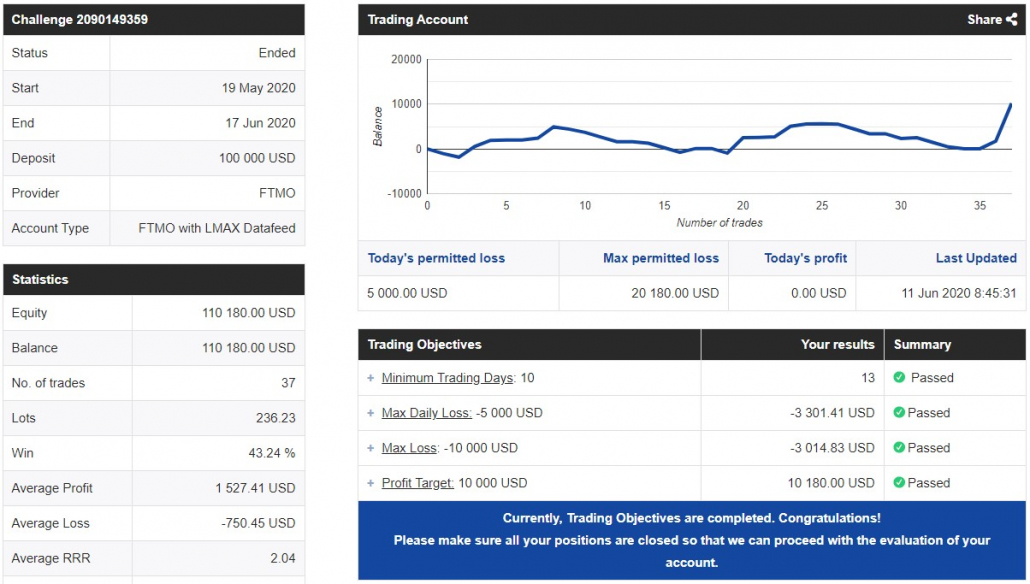 How does your risk management plan look like?
I risk 1% per trade and I only trade a few pairs. For my strategy, this enables the pairs probabilities to play out whilst staying within the FTMO risk parameters.
What was more difficult than expected during your Challenge or Verification?
I think overcoming the urge to be in the markets all the time. Having the 10% target to hit in 20 or so trading days is challenging and I had to work hard to ensure I was only sticking to high probability setups and waiting for the market to come to me.
What would you like to say to other traders that are attempting the Challenge?
Do not feel that you need to be in the markets all the time. Know when to stop for the day whether it's going well or not. Try to stay relaxed/focused as possible and always let the best setups come to you.
Trader Zachary from the US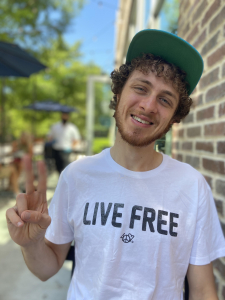 How would you rate your experience with FTMO?
Overall my experience with FTMO has been positive so far. I've always been sceptical of prop trading firms, but FTMO has pretty fair requirements. The customer support team has been quick to respond to my requests up until this point too.
Where have you learnt about FTMO?
I am involved with a fairly large network of traders. Some of the students I am working with shared their thoughts about FTMO.
What do you think is the key for long term success in trading?
I've been involved with the markets since 2014 and one of the most important things for success in my opinion, is having a plan. Not only that, but having the discipline to follow it. So many times I will see traders create a plan... but they end up doing something completely different. What's the point in having a plan if you're not going to follow it? It's okay to make mistakes (I've made quite a few over the years) but you should always strive to learn from those experiences for the future. Stick to your plan, put in the work and don't rush your process.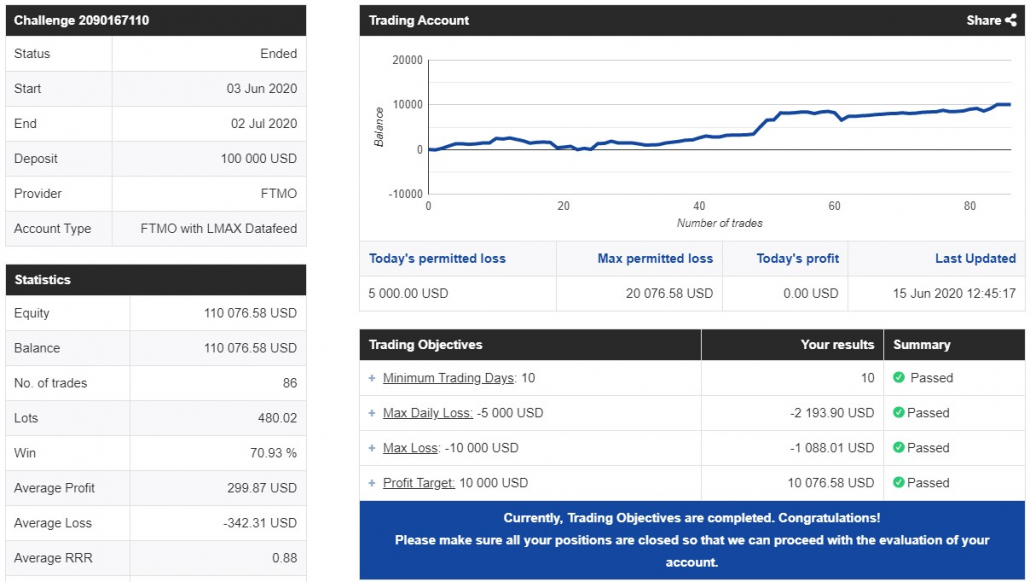 How does passing the Challenge and Verification changed your life?
My goal with passing the FTMO verification was to have some extra capital to trade with in a diversified platform. Even with my current trading accounts outside of FTMO - I don't like to keep all of my assets in one place. FTMO gives enough flexibility to be a seemingly good addition to my continued portfolio growth.
How does your risk management plan look like?
When I am approaching a setup I like to be able to identify something that gives me at least a 3:1 reward to risk criteria. If my idea cannot meet this parameter, I generally will avoid it. I am a very adaptable individual and believe that as long as you feel comfortable taking on the risk prior to execution, you'll be okay. On any given day I typically don't like to exceed 3% max risk... whether that's on a single position or more than one.
What would you like to say to other traders that are attempting the Challenge?
Create your expected outcome ahead of time by making a PLAN... and then follow it. The market produces thousands of potential setups each and every single day, find the ones that are most likely going to produce a favourable outcome for you and your goals. You've got plenty of time for the challenge (and even more during the verification stage).
Trader Kristopher getting funded on a second attempt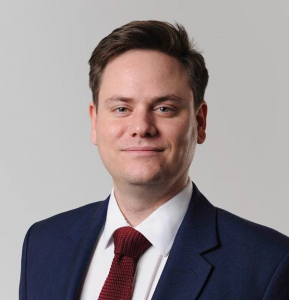 Do you plan to take another FTMO Challenge to manage even bigger capital?
Yes, I am planning to attempt further Challenges to eventually manage the largest amount of capital available.
What was the most difficult during your Challenge or Verification and how did you overcome it?
I failed my first Challenge and I believe this was due to losing my psychological edge. With the Challenge having a time limit, it changes the way you think about trading. I got to around 8% profit with 1 week of the Challenge left. I wrongly decided to try and push for the finish line, which ultimately ended with me making bad trading decisions outside of my plan. When I went into my second Challenge, I had a clearer understanding of what would be expected, I stuck to my plan and strategy and it paid off.
What do you think is the most important characteristic/attribute to become a profitable trader?
Understanding the psychological barriers that you face day to day. If you understand what triggers you to make a poor trade, you can work to minimise those triggers and to recognise that you are going to make a mistake before you place the trade. I also believe that extensive backtesting allows a trader to feel comfortable with their system and to go into a live market with confidence that they will be profitable in the long run, even if they run into a drawdown from the first trades.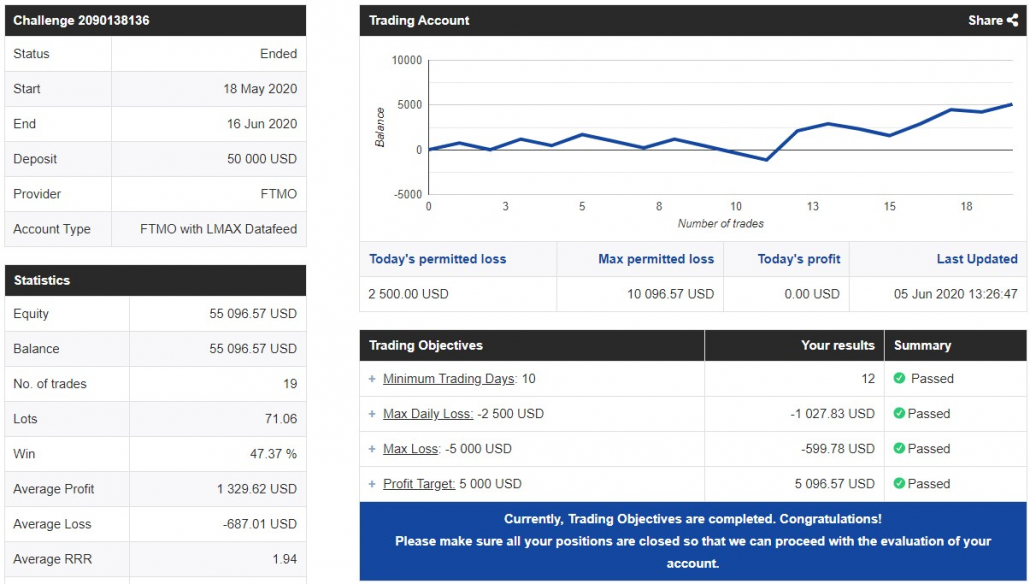 What was the hardest obstacle on your trading journey?
The hardest obstacle so far has been the feeling of wanting to quit. I have been learning and trading for 5 years, constantly doubting if I would ever become profitable. I often considered quitting but stopped myself and continued to learn more. Around a year ago, I had finished backtesting my current-day strategy and forced myself to routinely trade it every day for a planned minimum of 6 months. I have now been trading that strategy for a year consistently and making a profit.
Describe your best trade.
The best trade for me is one that satisfies all the rules in my strategy. I execute it correctly as per my trading plan and I have controlled the risk correctly.
What is the number one advice you would give to a new trader?
Work on your mental game. I know it is a heavily discussed topic within the trading world, but I underestimated its importance and its effects on my trading. Once I took that seriously and worked on myself, the other parts began to fall in line too.
Trader William shares great advice for new traders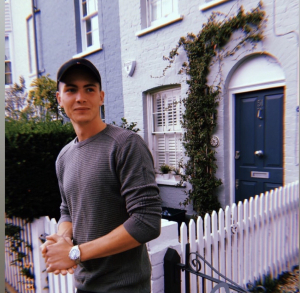 What was easier than expected during the Challenge or Verification?
Both where a lot easier than expected. I hesitated for so long to do the Challenges because I thought I wasn't able to meet the criteria. But since doing the Challenges it has opened up a side to myself that I never thought I had. It really made me realise I was self-sabotaging myself in many areas of my life.
What was the hardest obstacle on your trading journey?
Overcoming my emotions and overcoming comparing my trading to others' trading. As soon as I did this trading became effortless and stress-free.
What do you think is the key for long term success in trading?
Defiantly mindset. You can have the strategy that banks 300% a year but if you can keep balanced, focused, unemotional then that 300% a year strategy will be breakeven or even in the minus.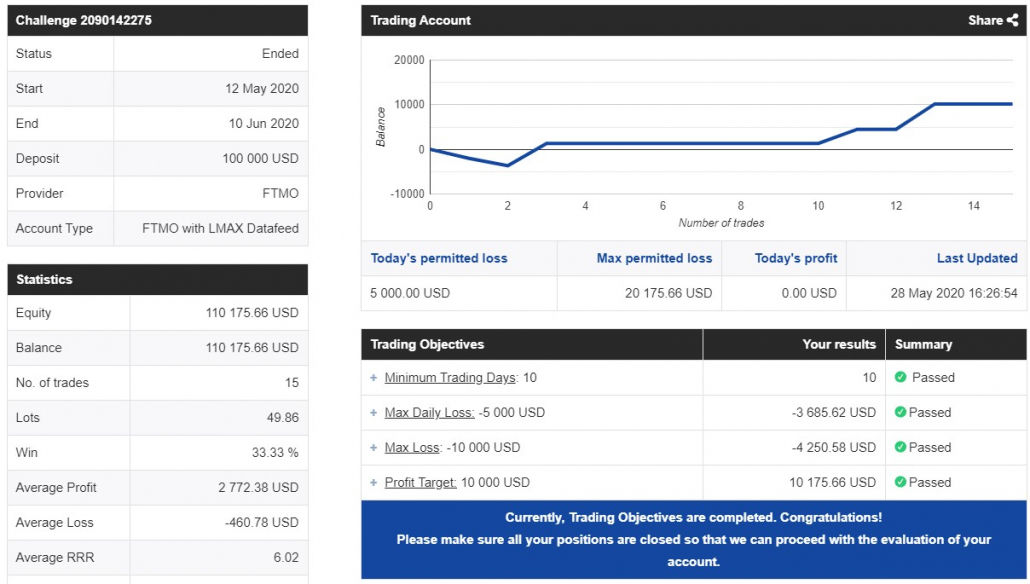 Do you have a trading plan in place, and do you follow it strictly?
Yes I do have a plan that I have been developing for a year now and now it is at a standard where I trade with no emotion even if the trade or multiple trades are losers, if it meets my plan I'm super happy taking those losses (I never call them losses, they are all lessons).
Has your psychology ever affected your trading plan?
I did at the start because I would trade against my trading plan and then as expected it would losoe but as soon as that plan is set and reliable then its like your new bible.
What is the number one advice you would give to a new trader?
Don't focus so much on the technicals, you can place a winning trade and not know what you're doing. The consistency is a mix of a good strategy and a good mindset. Learn the strategy and then go over it constantly. Don't add anything to the strategy or try to learn more. If you're getting good results with your strategy then don't add to it (indicators or learning more about Elliot wave or fib retracements) just refine what you already have, that's where a lot of people get confused. The more you learn about the market the more you will fail as a trader and confuse yourself because there will be so many conflicting ways that you are reading the data in front of you. Focus on the good strategy you have at the moment, keep backtesting and refining your entries and management, never stop reading and learning about the mind and how it works. Personally I focused more on mindset that actual trading because anyone can place a winning trade, but it takes a good strong mindset to be able to do that consistently over the longterm.
https://ftmo.com/wp-content/uploads/2020/06/succtraders2806_thumbnail.jpg
628
1200
Adam Bakay
https://ftmo.com/wp-content/uploads/2019/02/logo_ftmo.png
Adam Bakay
2020-07-01 11:00:40
2020-07-01 14:37:00
New month, new FTMO Traders, new opportunities