Our regular portion of newly funded traders is here. We are happy that once again we can welcome a new bunch of traders from all around the world. Inspire yourself by reading their journies and maybe learn a thing or two about their strategy and trading approach!
Trader Adi from exotic Brunei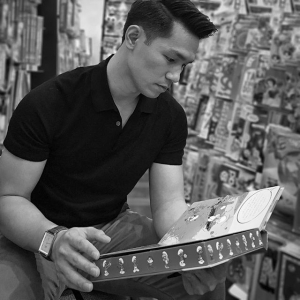 About me:
I started trading for over 10 years in Forex. However, although with a high win rate strategy, I have never been successful due to my undisciplined money management trading habits. With FTMO, it enforces the MM mindset and the fruit of trading success are now within reach.
How do I trade?
I use fundamental and sentiment analysis as my trading direction bias, I use wave analysis to spot patterns and Fibonacci to trade the ebb and flow of the market. I realize my trading strength and profits are made in the low 1-5 mins timeframes.
What went well?
As said above, both Challenges enforce the proper disciplined mindset which every trader must have. It helps me to trade only on high conviction and quality trade setups as oppose to machine-gunning all over the place.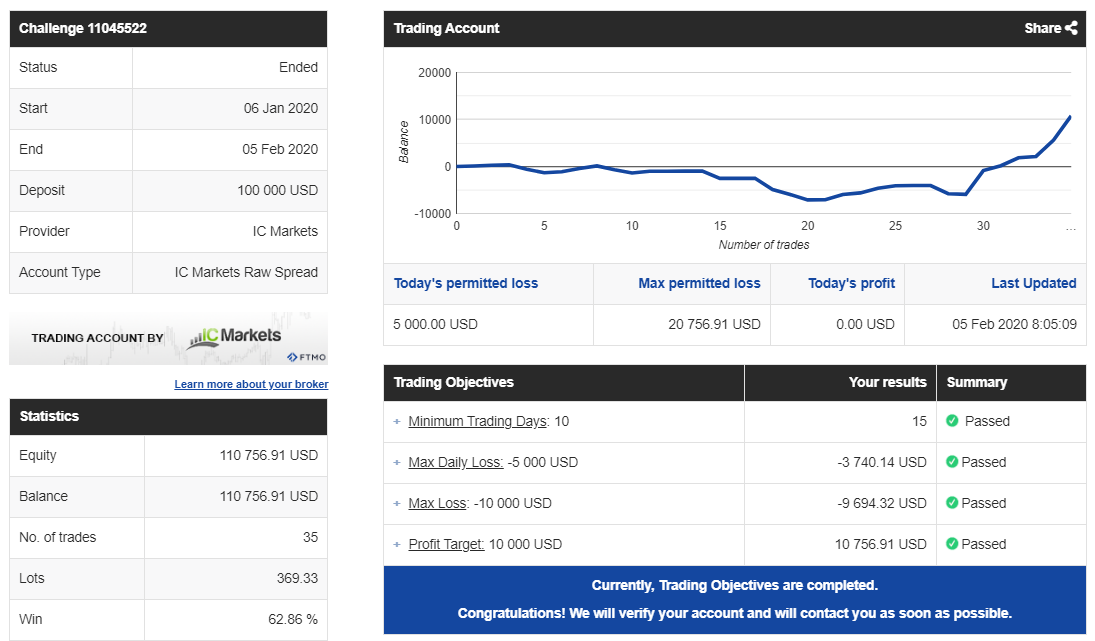 What to improve?
Money management and the patience to let the market develop. With FTMO, these habits are quickly improving.
Has the Challenge helped me?
Yes, absolutely.
Do I recommend the Challenge?
Yes, definitely.
Trader Shu finding success in his long journey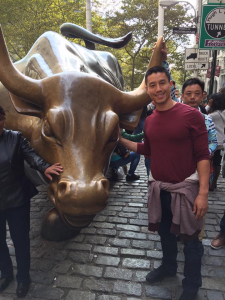 About me:
My father got me interested in trading in my teenage years. I was instantly hooked on the intricacies of the markets and the potential to make large sums of money. Without proper training/mindset, I quickly blew up my account and continued to blow up accounts. My father always believed in me and it gave me the strength to persevere. I continued to struggle and learn for the next 20+ years. About 5 years ago, I learned about technical analysis and mental preparation from two great teachers that changed my trading for better forever. Once I achieved consistent profitability, I signed up for the Challenge. My wife and biggest supporter believed in me so much she pushed me to sign up for the $100,000 Challenge.
How do I trade?
I am a trend continuation trader. I look for pullbacks in strong trends for entries.
I aim for a high win percentage and lower risk/reward ratios.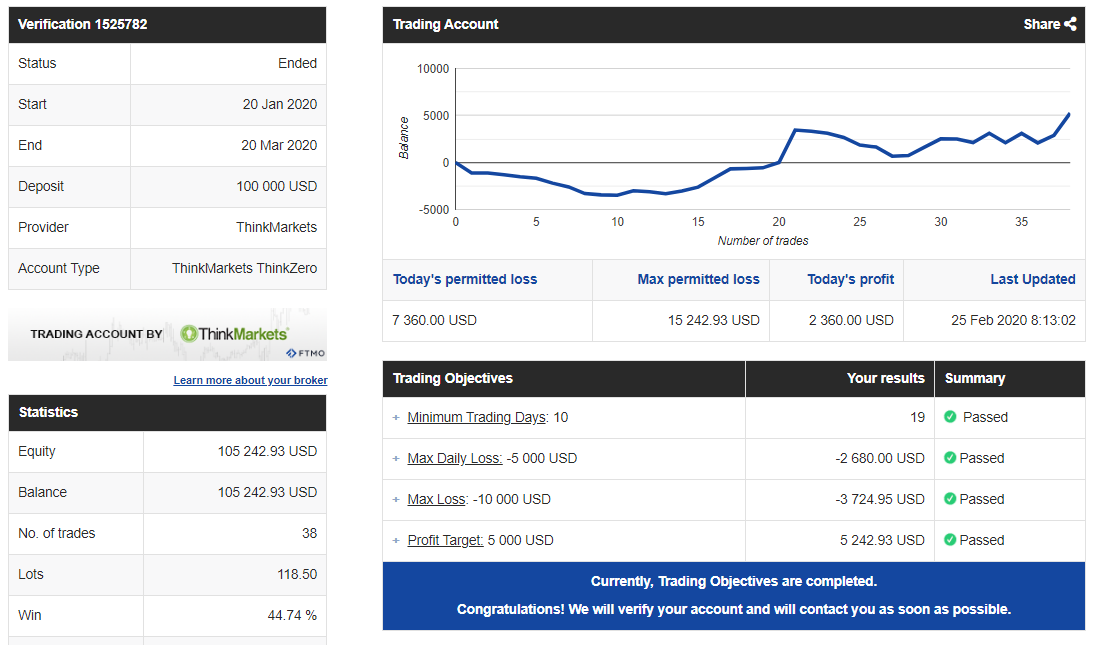 What went well?
The Challenge/Verification has been a great experience. It helped me fine-tune my trading strategy and removed a lot of my riskier setups. After not completing my first attempt at the Challenge, I decided to eliminate all of my counter-trend setups for my free redo. That drastically improved my results and helped me pass the Challenge the second time.
What to improve?
I need to improve the execution and risk/reward ratio part of my strategy.
Has the Challenge helped me?
Absolutely! It helped me fine-tune my strategy and forced me to be more discipline/selective.
Do I recommend the Challenge?
YES! I would recommend the Challenge to every trader.
Trader Travis from the UK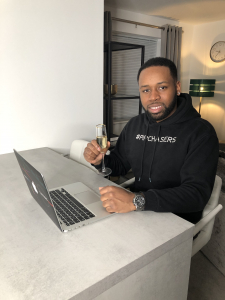 About me:
I am 24 years old from the United Kingdom. I wanted to share some things with whoever decides to read this. Try not to fall asleep, I promise it will be of some use, interest, amusement or somewhere you may be able to relate or it can just be an insight into another Trading Journey. I began trading in September 2017 and at that present time, I was in my final year of a 4-year University Degree in Accounting and Business Management. Things just got real. At this time in my life, I was very focused on achieving the end goal in everything I started. I was introduced to trading by a family member, my older cousin he and I would always work on business ventures together and have had some so it only made sense for him to drop an absolute gem of an idea of learning how to trade.
However at first within the initial week or two of the brief, I just couldn't see myself getting involved. Honestly, I had thoughts such as am I smart enough? Am I out of my depth? Will I be able to give it 100%? I already had University and one other venture that I was working on therefore saw it as work overload. Then it clicked. I've always had the goal to work for myself and as they all say and exhaust gets more 'time freedom '. These were the ventures I needed to do. With no guidance, I began to learn how to trade. I was self-taught.
Through Q4 of 2017, Monday to Thursday 22:00 – 02:00 myself and my cousin would learn how to trade Foreign Exchange trading in my Aunt's front living room which in our eyes was our trading floor. Littering with that many sheets of paper on the floor it was literally our trading floor. We did this for around 10 – 12 weeks straight. We called it the 'Ten-two shift' some days would consist of doing an 80 mile round trip to the university. Coming back to do my part-time work and then started the 'Ten-two shift'. We would dissect information from multiple sources online and produce our own notes and content on trading. I would present my findings back to my older cousins so that I could test my skill set and make it very interactive.
This was one thing I would say University was useful for, it provided me with innovative ways on how to learn and interpret something new. Chart work terminology etc began to be in the full front of my mind each day. I got to the point where my Aunt banned me from her house as I had university exams round the corner. Looking back, I see it as funny and good moments but at the time it was frustrating. However, I knew she only wanted what was best for me. Turns out it worked, I got a Second Class First Division Degree. All the hard work and note collating turned into creating our own 230-page Forex Manual consisting of the core foundations and history of Forex and also the art of Technical Analysis in which I like to call it.
When learning it understood from mentors that self-taught journaling would help my trading career grow. Ultimately the success of your trading career is down to yourself. You need to be open and honest with yourself, it seems easy but it can be easily looked past. I did my journaling through writing trading articles with chart work on Trading View (170 articles and counting) & YouTube Technical analysis breakdowns a series we call #Pipchasers 25 thirty-minute videos where I would put my skills on the table and evaluate the result each and every week.
Consistency & Transparency with myself were my motivation. Being self-taught was challenging yet rewarding. Some may say that's a hard way of learning, I agree it is but I feel that I value trading a lot more. I have only every Trading Forex. I don't see myself as a jack of all trades (excuse the pun) less is more, especially when starting off. It is safe to say that my trading career has only just begun the thousands of trades placed over 3 years have elevated me to where I am now. That is how Travis started trading.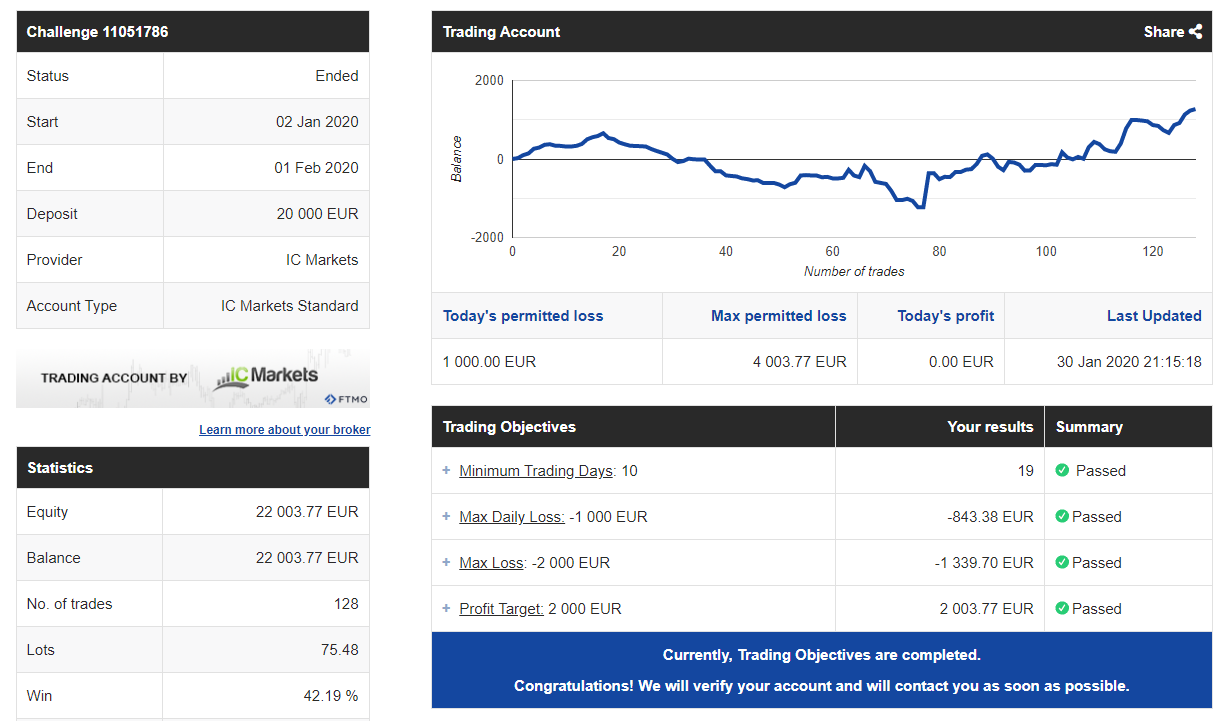 How do I trade?
I am an Intraday Trader where I usually keep trades open between 0.5-2 Trading days.
What went well?
The Challenge period was intense yet rewarding. With the time constraints, you are put under it is a good way for FTMO to determine which traders are ready for the next step. It certainly will test the capabilities of individuals outside of technical analysis. Every funded trader opportunities have different pass requirements and this was something I had to familiarise myself with.
I didn't pass the Challenge on the first attempt but knew the end goal would elevate my trading career, therefore, continued in pursuit. The Verification stage was also very rewarding but felt much more realistic.
The pressured environment is no longer there to an extent as the time is to complete the trial is doubled with a halved profit target. I completed my Challenge in 19/30 trading days and completed my Verification in 19/60 days.
What to improve?
An aspect of trading that I will continue to develop is being able to adapt my trading style to a swing trade approach when required as market conditions may force me to hold a trade for longer than expected. This is mainly for when a trade is in profit. Early exiting of trades can hinder my Risk to Reward ratio.
Has the Challenge helped me?
Yes most definitely. I demonstrated that I am ready for the next step in my trading career as it put me to the test through a challenging exercise (excuse the pun again).
Do I recommend the Challenge?
Yes most definitely. It's a great thing to do to test your trading skills.
FTMO's Challenge is fair and they provide the right trading conditions for you to give it your best shot. It will certainly benefit you personally as you will know what level is required to become successful within the market. I found that it will help traders set expectations that are realistic and true.
Trader Sergio from Colombia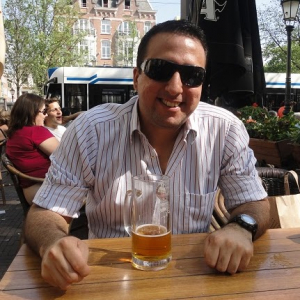 About me:
I started trading about 10 years ago. I was looking for different jobs that could be done remotely and I found FOREX, and from there I started studying and practising all the time I had free.
How do I trade?
I use Price Actión, simple and without any indicator. Sometimes I use MACD only to see divergences in possible trend changes.
What went well?
It was quite interesting because you have different goals to accomplish, and that makes you even more disciplined.
What to improve?
It is always important to improve patience and discipline.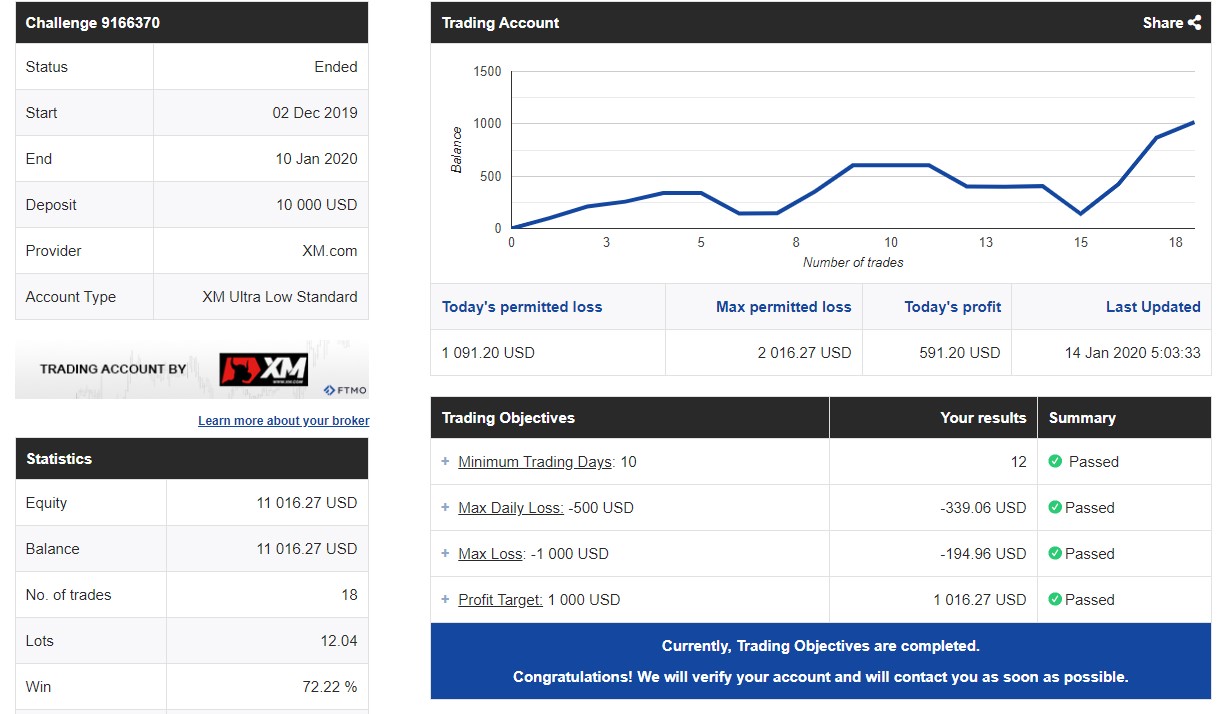 Has the Challenge helped me?
Yes, of course, it makes you manage the risk correctly, as well as helping you stay stuck to the plan.
Do I recommend the Challenge?
Yes, I recommend it to all traders who want to improve.
Another trader from South America, Thiago shares his story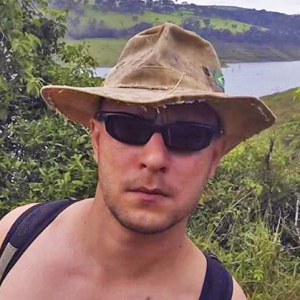 About me:
8 years ago I started to diversify my investments in the stocks market, but only 3 years ago I discovered Forex and its potential to scale. Only 6 months after discover Forex I left my corporative career and went full time on trading.
How do I trade?
Trendy Supply/Demand zones on short timeframes (less than h4). Scalping and/or day trading. On my own account, I'm a swing trader.
What went well?
The 10-5% objective got me trapped in some bad trades. Lately helped me to improve my risk management as I had to manage the drawdown to keep it short… my objective.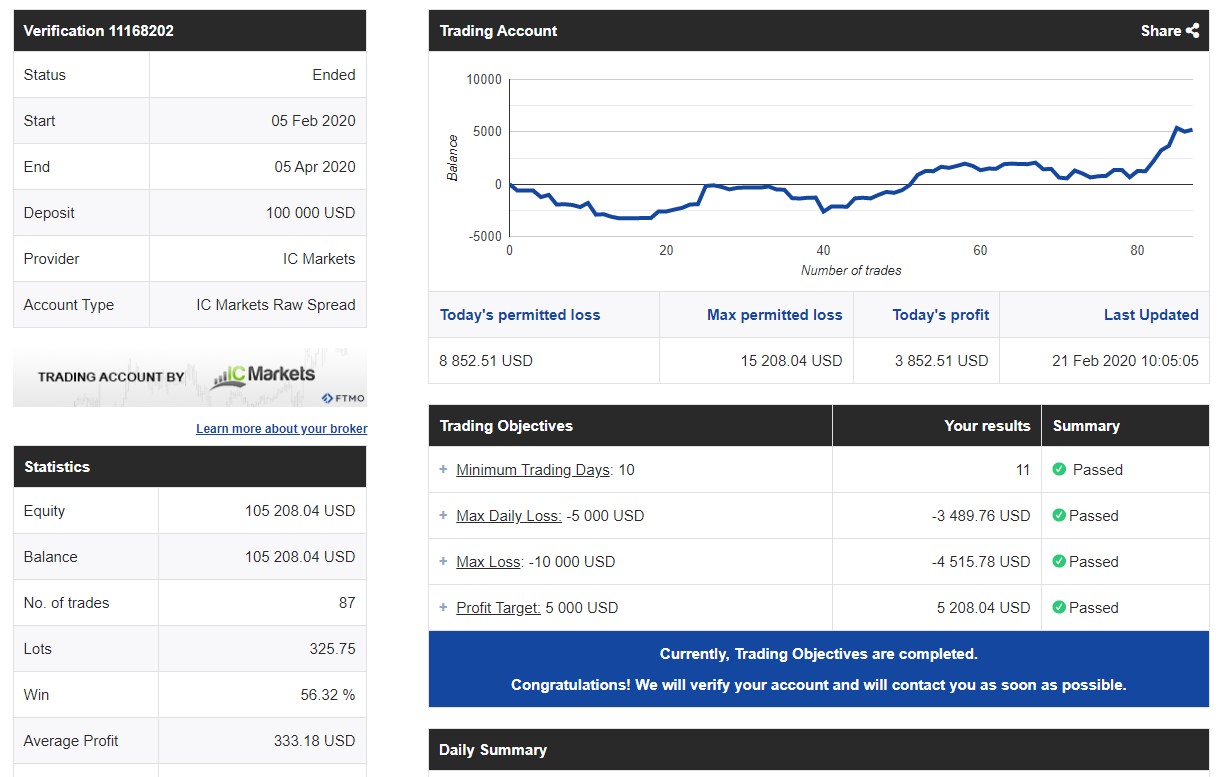 What to improve?
Psychology is almost everything! Not different from me.
Has the Challenge helped me?
Of course.
Do I recommend the Challenge?
Yes, I will.
https://ftmo.com/wp-content/uploads/2020/02/PSD.jpg
628
1200
Adam Bakay
https://ftmo.com/wp-content/uploads/2019/02/logo_ftmo.png
Adam Bakay
2020-02-24 12:58:26
2020-02-26 14:11:36
New FTMO Traders joining the company!