In February, we made a trip to Germany and visited our partner Otto Schlechter. Otto is a professional Trader and Mentor that focuses primarily on DAX. We have prepared a short interview for you.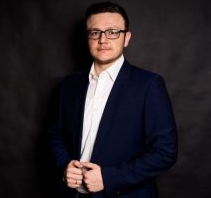 Jaroslav – FTMO: Hello, my name is Jaroslav and I'm from the FTMO company. Today we went to Germany to the city of Landau, where we visited our partner Otto Schlechter. Otto is a professional trader and mentor, he has made time for us today and we're going to make a short interview with him.
Otto: You're warmly welcome, I'm glad to talk to you.
Jaroslav – FTMO: Once again, hello Otto and thanks for making time for this interview. My first question is quite common – How did you get to trading?
Otto: Well, I once figured out that I would like to make more money than in normal work and so I started looking around. I've come across "social trading" – a trading variant where you follow other traders and actually copy their trades. So I set up an account with a broker, deposited money and found some traders I followed as a subscriber. Then I earned about 500 EUR a week and said – well, that's great, why do I go to work at all? I put in more money and then naturally everything was soon lost because I did not understand at all how it works, what is 1 lot and so. So at that point, of course, I was not very happy with markets. Still, I started to look more intensely at whether and how a man can really make money there.
Jaroslav – FTMO: So you started to study deeper on how the markets work in context?
Otto: Yes, and I realized foremost that I have to take the responsibility for managing my money and don't leave this in hands of others. That's how it was.
Jaroslav – FTMO: How long did this phase last before you could rely on your skills and knowledge and start trading the markets yourself?
Otto: Approximately around 2013 -2014, I'm not quite sure now, I started researching and clicking rather chaotically in the charts, it did not work. For the time being, I almost gave up, but trading never let me down and I was constantly keeping abreast with what was going on in the markets. One day I bought the first strategy, started to work systematically, and sometime around 2015 I started trading regularly. So it took me a few years.
Jaroslav – FTMO: How do you work these days? What instruments do you use and what strategy do you apply?
Otto: I primarily trade DAX and Dow Jones, so above all, indexes. Just because they are moving nicely. We use our Break-Out strategy, a set of rules that includes different entry conditions. It is more a technical approach, but it is neither a market technique nor a volume trading, not at all.
Jaroslav – FTMO: Ok thank you. Now, one tricky question – Have you ever managed to "blow out" a real account in the past?
Otto: Yes, of course.. It was not just one account, I blew out more.
Jaroslav – FTMO: I understand, that's how it goes… I am a trader myself and I have a very similar experience. 
Jaroslav – FTMO: Can you tell us what your trading habits, daily routine, what sources of information do you use, etc? How does your day look like?
Otto: The most important thing is that you sit behind your computer without any expectations, yet a trader should be clear about what setups he wants to take and how to work with them. It means sitting down to observe the screen with a clear head, stress-free, not being burdened with any quarrels from personal life and not being distracted by anything. Just concentrate soberly on your trades, your daily plan and implement it accordingly. Someone might need to do some sport or meditation to gain more balance and concentration, which is, of course, okay.
Jaroslav – FTMO: Ok, thank you. You're not only a trader but a mentor as well. Can you tell us more about this endeavor?
Otto: Yes, we provide online training, and of course it carries along the operation of the traders' community. This means that everyone who buys education from us will automatically get access to this community where we support each other if needed. However, we don't force anybody to join. I personally help my clients if they have any problems, questions or if they want to develop further.
Jaroslav – FTMO: How many clients do you currently have?
Otto: Right now we have over 100 registered clients, yet not all of them are active. I can say that we currently manage around 60 active clients.
Jaroslav – FTMO: Well, congratulations, you have to have your hands full. It looks great! Now let me ask my last or indeed the penultimate question – what do you think about low-capital trading? As you know, FTMO is a Fin-Tech company that provides traders with capital. Do you think our funding service is a suitable solution for financing trading?
Otto: Yes, a well-funded account is a good solution for someone who does not yet have enough money for trading, the risk is clearly defined and limited. In addition, in your Challenge, you will learn to work with important parameters such as maximum daily loss or maximum total loss and learn to follow the rules and trade with discipline.
Jaroslav – FTMO: Yes, exactly – discipline is the first commandment. It is easy to say, but it is not easy to put in practice. Thank you very much, Otto. Allow me one last question. What are your goals for 2019?
Otto: Our goal for 2019 is mainly to further develop our educational platform https://www.3mbo.de/, and I personally work on developing my own EA (Expert Advisor) so I hope to be successful in doing this.
Jaroslav – FTMO: I wish you all the best in doing that and once again Thank You for this interview. 

https://ftmo.com/wp-content/uploads/2019/03/otto-schlechter_de.jpg
628
1200
Pavel Dušek
https://ftmo.com/wp-content/uploads/2019/02/logo_ftmo.png
Pavel Dušek
2019-03-01 11:22:13
2019-08-02 08:27:50
Interview with Otto Schlechter, Trader and Mentor from Germany