This Pakistani trader didn't have an easy road to become a full-time trader, after all, who did? Our trader Ahmad D. didn't give up and he made it!
"Passing the Challenge gives me courage and increase my belief in my skills. I have followed the trading rules and easily passed the Challenge."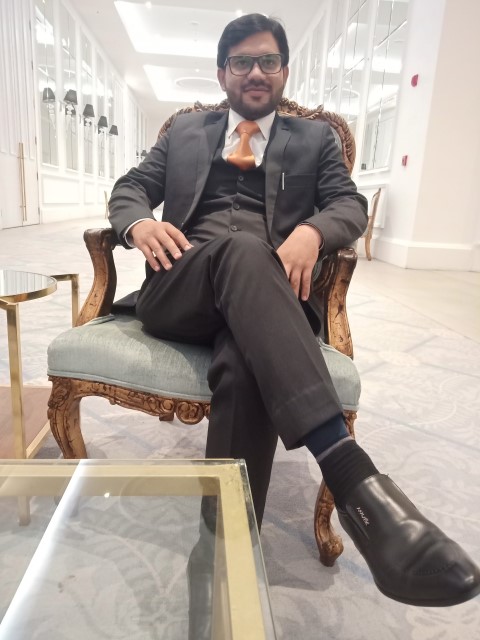 Tell us something about you. How did you start trading?
I am 27 Years old, male, residing in a small city Khanpur, Punjab, Pakistan. In 2012 during my ACCA studies, I was doing some online investments. Then one of my friends told me about forex trading. So, I started forex trading in 2012 but badly lost my money due to lack of knowledge because there was no source of learning. So, due to some personal reasons, I quit trading. In 2015 once again I see my friend doing forex trading and he asked me to start again. So, I started again but I did the same mistake – started trading without learning and I lost $35,000 which was my total savings and sold my car in 2015. But I didn't quit, I started watching forex training from YouTube and started attending different brokers online webinars. During my learning, I found a guy from Pakistan who was providing forex training. I started learning from him using Skype. He helped me a lot to learn everything and after that, I started live trading again at the end of 2016. Mid of 2017, I quit my job and started trading as my full-time activity.
Can you briefly describe your trading strategy?
I am an Intraday/intraweek trader. I trade during European Session and Early American session. I Love to trade in american seassion. However, USDCHF, EURAUD, GBPUSD and EURUSD are my favorite pairs. I do carry my positions for 2-3 days to gain more profits on my trades. I use VSA Strategy and Price Action to identify the market.
What did you do well?
Passing the Challenge gives me courage and increases my belief in my skills. I have followed the trading rules and easily passed that Challenge. FTMO Metrix helped me a lot to judge my positions. In a hurry to finish, I failed once in Verification level and started again and I completed my Challenge in 10 days on 20 Sep 2018. When I writing this feedback I already completed my Verification level on 4 Oct 2018.
What do you need to improve?
Everything is going perfectly from FTMO side. FTMO support service is also good, always received prompt response.
Was the Challenge helpful?
Yes, absolutely, Challenge was really helpful to me. Main thing was that to manage the risk that If you are already in profit but how to manage risk. So due to the Metrix and Loss Limit, I manage risk properly and passed that Challenge.
Would you recommend Challenge to other traders?
Yes absolutely, I will recommend to my friends to join FTMO Challenege. I already started working on that. We have a group of professionals and students more then 10 traders waiting for my first withdrawal to start with the Challenge.
https://ftmo.com/wp-content/uploads/2018/11/b0xLqVY4.jpeg
628
1200
FTMO.com
https://ftmo.com/wp-content/uploads/2019/02/logo_ftmo.png
FTMO.com
2018-11-22 14:13:57
2019-08-02 08:35:13
Full-Time Trader from Pakistan shares his story