A very inspirational story of a full-time mother who has just earned the right to manage our company's capital without risking her own.
"Every order and position should be my teacher and I will be strict on the money management rules. And try to improve myself every day."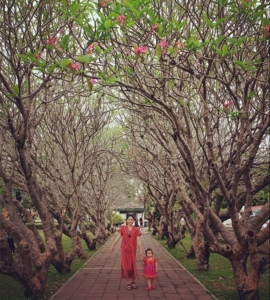 Tell us something about you. How did you start trading?
At the moment I'm a full-time mother who is looking for something I can do to bring income while I work from home. I know about Forex and I have always been interested in trying it but I have never had a chance to trade until now. I was introduced to forex by two friends. They taught me how to trade gold and I also did my own research and learned how to trade currency pairs by myself. This is my first trading account ever and I am so delighted that I passed both the Challenge and the Verification each in 10 trading days. I learned a lot every day. I stayed focused and paid attention to hourly chart, which is my main time frame, but I also keep looking at 30 mins, 15 mins, 5 or even 1 min time frame as well.
Can you briefly describe your trading strategy?
My trading strategy is based on the historical price movement. I try to estimate the probabilities of the next market direction. I check if the price might come to a support/resistance, where I wait to either buy or sell and the most important is to see the volume in each hour. I also keep track of any important news.
What did you do well?
Again I am so overwhelmed that I passed the Verification. It's my first time trading. I used to think the Challenge wasn't for me. I thought that it's too difficult to achieve 10 % profit with the Maximum Daily Loss, but I did it! However, I think the most important thing is the Money Management rules. When I was in doubt with my orders, I did not hold them long and I was not afraid to cut losses. Sometimes I had to hold it longer to get more profits even when markets were trying to convince me it will go in the wrong direction. I think I need to be strict and not break my own rules to have a good future trading.
What do you need to improve?
I think I am still very new to this and there are so many technical things out there to learn and try. I will learn from my previous mistakes, every order and position should be my teacher and I will be strict on the money management rules. And try to improve myself every day.
Was the Challenge helpful?
Yes, definitely it was. The Challenge helped me to control the Money Management rules, it also helped to limit position size and number of traders.
Would you recommend Challenge to other traders?
Of course, I will recommend the Challenge to those who want to learn how to trade and to those who want to trade for a living, because the trading objectives will help them to control their money management rules. This project gives the opportunity to not only test your strategy and money management rules but also to trade bigger capital.
https://ftmo.com/wp-content/uploads/2018/11/full_time_mother.jpeg
713
641
FTMO.com
https://ftmo.com/wp-content/uploads/2019/02/logo_ftmo.png
FTMO.com
2018-11-20 13:00:23
2019-08-01 12:47:32
Full-time Mother with strict money management earns FTMO account