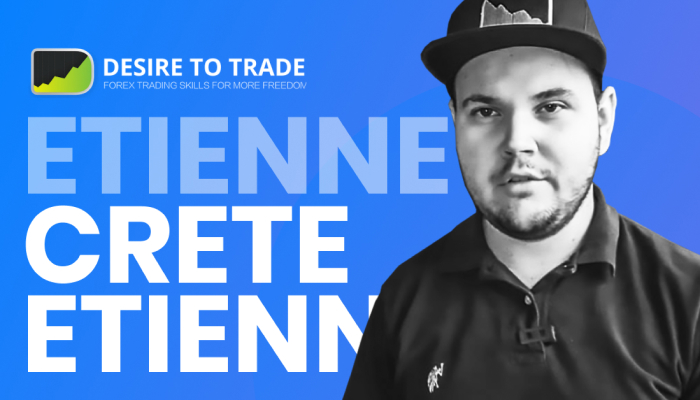 ---
About Etienne Crete
Etienne is a forex trader and founder of DesireToTrade. There is a lot ofgreat value which can be found on his blog. Besides being a trader himself, he is a founder of the Desire To Trade Podcasts, which is one of the best Trading podcasts channel you can tune into. There are regular weekly episodes where Etienne interviews the best figures in the trading world. Etienne is also an inspirational icon often referred to as a 'travelling trader' who inspires many others who seek to be full-time traders and enjoy trading & travelling.
About Desire To Trade
Desiretotrade.com
site is where new & experienced traders find tons of inspirations related to Forex trading, psychology and habits of successful and prominent figures of the trading world. The site initially featured the Podcast episodes but as the time goes, Etienne has made the website very unique and it now includes heaps of good advice, recommendations and programs for traders in the financial markets. You can find the blog, the podcast, daily vlogs and best of all – the Desire To Trade Academy. The Academy includes a bunch of courses developed by Etienne himself, including strategies and techniques that helped Etienne to become a full-time trader and live his dreams.
FTMO partnership with Etienne Crete
Etienne was on our radar for a very long time. We simply love his interviews and the content he creates. It's not a secret we've started cooperating with some of our partners thanks to reaping the inspiration Etienne has brought up. Besides others, Etienne has also interviewed our CEO Otakar Suffner and you can watch the recording here.  We are happy that Etienne generously offers all our clients a 15% discount off anything on his website, whether it is the DTT Academy, coaching or other courses. The discount code awaits you in your
Client Area.
---