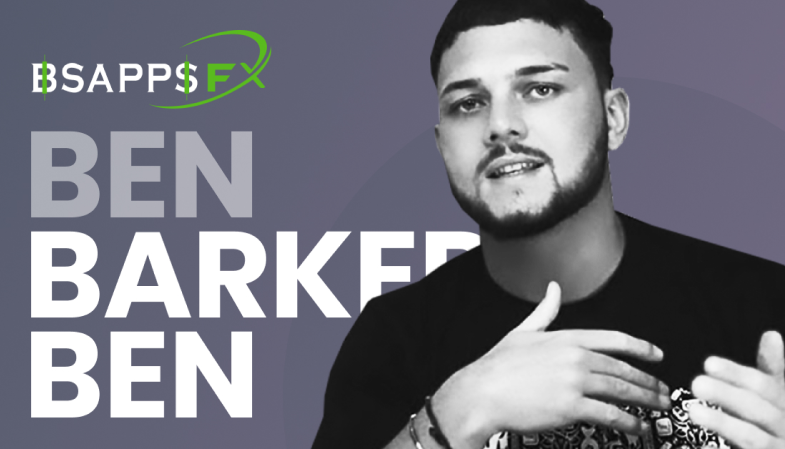 ---
About Ben Barker
Benjamin is a seasoned Forex trader, mentor and creator of the BsappsFX strategy and BsappsFX educational programme. His trading experience spans 5 years + and there is nothing he hasn't tried or back tested when it comes to technical trading within the financial markets. Benjamin is known and respected within the social media world as someone who is authentic, transparent and always offering free value and knowledge for his audience.
About BSAPPSFX
BsappsFX was launched in May 2019, and since its release to the public it has gained huge momentum, with over 1,000 members joining organically. It's a lifetime membership subscription enabling full access to 50+ hours and counting of video content. The content is broken down into modules which when combined, present a rules-based and disciplined rinse and repeat strategy which works on currencies, commodities and even cryptocurrency markets. Also included within the lifetime subscription, is a helpful community telegram and an additional telegram where a weekly video is released breaking down set ups and entry points in alignment with the strategy taught. As a result of the strategy taught, a healthy percentage of BsappsFX students have passed our Evaluation Process!
FTMO partnership with Ben Barker
Ben is known to us by a personal recommendation from one of our colleagues. Moreover, we are convinced about the quality of BsappsFX courses and Ben's mentorship as we already have traders passing the Evaluation Course thanks to the good trading skills gained at BsappsFX. To give you more insight, we have interviewed one great trader from BsappsFX who already became an FTMO Trader and now manages multiple accounts. You can watch the interview here. Ben gives all FTMO traders a 25% discount for the main BsappsFX course and also for the Psychology course. The promo code is waiting for you in the Client Area.
---